Changes in the MBA admissions office are not unique to Harvard Business School (HBS), where last month longtime reigning managing director Dee Leopold departed, replaced by HBS alumnus Chad Losee. This week, the news comes out of UC Berkeley's Haas School of Business, where Peter Johnson has been appointed the new assistant dean of the full-time MBA program and admissions.
"Love when we lure a former member of the team back to Haas," Dean Rich Lyons tweeted out yesterday. "Pete Johnson is back to head our full-time MBA program."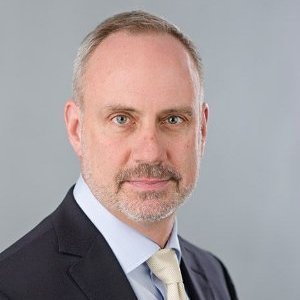 Indeed, Johnson knows Haas well, having spent 11 years there in MBA admissions. He joined as associate director in 1999, took over as director of international admissions in 2001 and served ultimately as executive director of MBA admissions from 2006 to 2010. During his tenure at Haas, he developed and implemented strategy for global applicant recruitment, managed the application review and evaluations process for 4000+ annual applicants, developed and maintained alumni and student volunteer networks and worked to expand the school's diversity recruitment efforts, according to an internal email sent yesterday to Haas staff, faculty and students by Jay Stowsky, Sr., assistant dean of instruction.
Johnson left Haas in 2010 for Budapest, Hungary, where he served as vice president for student services at Central European University, responsible for developing strategy for worldwide student recruitment, enrollment, admissions, financial aid and student life; overseeing university medical and psychological counseling services; and developing and implementing student exchange partnerships.
In 2014 he returned to the Bay area to lead enrollment and international programs for Dominican University, where he remained until being lured back to Haas.
Even prior to his first stint at Haas, Johnson had been honing his admissions expertise, spending seven years as associate director of admissions at Pacific University in Portland, Oregon, and another seven years as director of admissions at Golden Gate University.
Johnson replaces Stephanie Fujii, who spent more than a decade working in admissions at Haas but has since left to serve as an executive search consultant in the nonprofit sector at Russell Reynold Associates.
Johnson's first day back at Haas was yesterday, June 1st. Once he's had a chance to settle in, we look forward to connecting with him to learn more about his new role and any changes that may be in store.