Harvard Business School (HBS) made waves in the graduate management admissions arena last fall with the announcement that Dee Leopold, who led admissions at one of the most selective business schools in the world for the past decade, would be leaving her post. Then, spring brought the announcement that she would be succeeded by an HBS grad just three years out of school. Chad Losee, 32, is that fresh-faced alumnus. And indeed, just a couple of years as a consultant at Bain & Company stand between him and his last stint on campus.
Losee has kept something of a low media profile since assuming his new role in May—which HBS Director of Media and Public Relations Jim Aisner takes responsibility for. "I wanted to give Chad some time to do the things that he has to do as he assumes this role," Aisner said, adding that the first few months should not be taken as any kind of sign that Losee will be inaccessible going forward.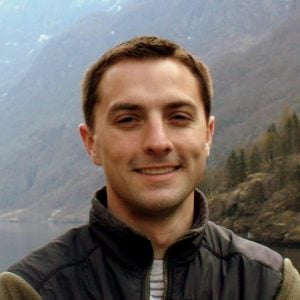 In truth, Losee has been on the road serving in the function of HBS ambassador almost since his first day on the job. He's traveled to China, throughout Europe, and soon will head to Mexico. This was very purposeful, he says. "I knew coming into this job that I wanted to spend a lot of time on the road at the outset. I wanted to find out what prospective students are thinking about. What alternatives do they have in their lives? What do they imagine they will get out of business school, and how close is that to reality?"

A Bit of a Road Show
"It has been a little bit of a road show," he concedes. But that's part and parcel of the role he views as his in the school's larger mission "to educate leaders who make a difference in the world." "Our part is finding those folks, letting them know the incredibly transformative experience they can have at Harvard Business School, helping them imagine themselves in an HBS classroom and then showing them the steps they can take to get here."
But by virtue of so recently having been a student himself—and indeed, an applicant—he remembers only too well what it's like to be on the other side of the admissions process.
"For me—this experience—it wasn't that long ago that I was an applicant," he says. "So I very much see myself as a beneficiary of the radical transparency that was a hallmark of Dee's tenure." Leopold is credited with taking HBS from a reputation as the "black box" of MBA admissions to an absolute leader among business schools with regard to providing frank, open insight into the process.
"Being on the other side of that I can very easily remember the anxiety that a process likes this entails, so I am very committed to relieving as much anxiety as I can. And I think transparency is key to that," he says. He fully intends to keep up the Direct from the Director blog and also will continue to travel far and wide, being as transparent as he can be with prospective applicants wherever they are about how the process works.
Round 1 Invites to Roll Out in a Couple of Weeks
Since the proof is in the pudding, we asked if he could provide some insight into when Round 1 interview invitations are likely to roll out. "In a couple of weeks," he said. "I would tell you the exact date if I had it in front of me," he added earnestly. He'll post an update to the blog on Monday, he added, so that everyone gets the information at the same time per the school's usual procedure.
We were delighted to get to speak with Losee and hear some of his plans going forward, but as a warm up for him—and for you, our readers—we asked him first to take part in our Real Humans of MBA Admissions series.
So, without further ado, we are pleased to present…
Real Humans of MBA Admissions: Harvard Business School's Chad Losee
Coffee or tea? Actually, neither
Beach or mountains? Mountains
Morning person or night owl? Morning
Pet peeve? Getting my socks wet, as in, when you are walking around in your stocking feet and step into something wet.
Guilty pleasure? (Pints of) Strawberry Haagen Dazs
Favorite virtue in others? Kindness
Happy place? Outside in nature, hiking, the mountains
Comfort food? Tortilla chips

Worst habit? I'm constantly misplacing my keys and my wallet
Proudest moment? My wife is responsible for teaching my older son to read. But I worked with my younger son when he was four or five, and when he finally got it and I could see it just "click"—that was a pretty proud moment.
Biggest regret? Never learned to play the guitar
One thing you would change about how you were raised? Nothing. I had a great childhood in the small town of Delta, Utah.

Superpower you wish you had? Time travel
Favorite fictional hero/heroine?  Scout Finch
Stay tuned for Losee's answers to some weightier questions in this space next week.