First, a hearty congratulations to all of you who got your Round 2 applications into Harvard Business School by last week's deadline. We know what you spent your winter holiday doing. According to Chad Losee, HBS managing director of admissions and financial aid, a conveniently timed snowstorm over the past weekend has set him and his team up nicely to sit by the fireplace, sipping hot cocoa and reading all about you.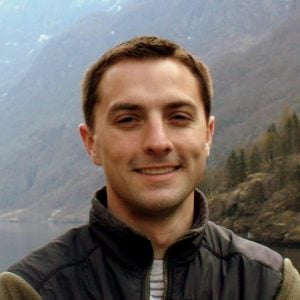 While Losee is sipping cocoa and lingering over applications—how are you spending your time? First of all, we realize that HBS is but one of many schools you may be applying to—and that some deadlines haven't even yet arrived. So, to those of you still at work perfecting applications for other schools, good luck.
But for those whose applications are all in, now the anxious waiting begins…
Losee Follows Leopold's Lead in Offering Transparency Into the Process
Taking cues from his predecessor, Dee Leopold, who led admissions for HBS for the past decade—Losee is using his Director's Blog to keep anxious applicants in the know, continuing the commitment to transparency in the process that Leopold ushered in. We're happy to see it.
In his latest post, Losee painted a lovely picture of his fireside application review sessions, but he also doled out the information you really need to know. Namely, when to expect interview invitations.
Here's what he had to say:
"Interview invitations will go out in two waves: January 25th and February 1st," he wrote. As he advised Round 1 applicants, he again told Round 2 folks not to read into which of the two days you happen to receive an invitation. "It's an administrative step for us to make sure everything goes smoothly with the interview invitations and sign-ups," he says. Applicants who do get invited to interview will have a chance to schedule their interviews between February 3rd and March 6th.
As always, Losee and team will conduct on-campus interviews in Boston. This year, interviews will also be offered in the hub cities of Dubai, London, Menlo Park, New Delhi, New York, Paris, Shanghai and Tokyo.
"No matter where you interview, a member of the Admissions Board will conduct your interview and the process and evaluation will be the same," Losee stressed. Of course, those who are able to interview on campus can also take the opportunity to sit in on a class and have a chance to meet fellow applicants, students and faculty.
MBA LiveWire will no doubt be interesting to watch on January 25th and February 1st as invites roll out. If you're feeling optimistic, you might want to go ahead and get your Clear Admit HBS Interview Guide now, so you can get a jump-start on preparing. It's a productive way to spend the time waiting, yes?
Updated annually, our HBS Interview Guide compiles detailed information about what to expect from the HBS interview and how best to prepare, including strategic tips for approaching the school's unique post-interview reflection email and a series of sample interview questions that are frequently asked.
Of course, once you've had your interview, don't forget to submit a report in our Interview Archive (and have a look before you interview as well, to see how things have gone for others). Learning about your experience can help your fellow applicants—and vice versa.
Good luck to HBS Round 2 applicants as the waiting unfolds!