To commemorate the 20th anniversary of its New Venture Competition (NVC), the Arthur Rock Center for Entrepreneurship at Harvard Business School (HBS) has announced that prizes for the annual entrepreneurial venture contest will exceed $300,000 across the three competition tracks. In each—the student business track, student social enterprise track and alumni track—a grand prize of $75,000 will go to the winning team—up from the $50,000 prize awarded in past years. Runners up in each track will get $25,000, and a $5,000 prize will be awarded to the venture in each category selected as crowd favorite.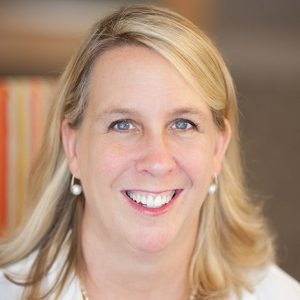 "We are also excited to welcome Anthony Tan (MBA '11) of Grab, one of the world's fastest growing companies, as our keynote speaker at the Finale in April," wrote Jodi Gernon, Rock Center director, in an announcement about the milestone anniversary year. NVC winners and runners up from the past two decades will also be invited back to celebrate 20 years of entrepreneurship at HBS, she added.
In addition to the NVC, this year also marks 20 years since the start of the Social Enterprise Initiative, which co-hosts the NVC with the Rock Center and serves as an umbrella for all of HBS's efforts to train leaders capable of driving high-impact social change across sectors. The California Research Center (CRC), HBS's first off-campus research center, is also marking its 20th year. Located on Silicon Valley's famed Sand Hill Road, the CRC's primary purpose is to facilitate faculty research and case writing on West Coast companies. To date, it has helped create more than 240 cases used by students in HBS's MBA and executive education programs.
Who Can Take Part in NVC?
HBS's signature venture competition welcomes applicants who are still fine-tuning their ideas as well as those with fully operational cutting-edged ventures. It is open to Harvard graduate students and alumni who are looking to launch new businesses and social impact ventures. The competition was designed to provide structure and set up milestones to help students put into practice what they're learning in the classroom while propelling their ventures toward success.
Eligibility requirements vary depending on the track. For the business track, teams must include at least one HBS MBA student who plays a primary role in the business, including being part of the founding team and holding significant equity if equity has been distributed. For the social enterprise track, teams must include at least one HBS MBA student, one current Center for Public Leadership Fellow or one full-time Harvard graduate student enrolled in one of a select number of courses during the current academic year. Additionally, these teams must be composed of a majority of Harvard students, with those students playing meaningful roles in the venture and competition presentation.
For the alumni track, all participating ventures must have at least one HBS alumni member as a founder. Alumni teams participate in NVC through one of 15 regional competitions hosted by 18 alumni hub clubs around the world, with the winning team from each region advancing to the finale.
Past Winners Span a Range of Sectors, Interest in Social Enterprise Soaring
Healthcare ventures dominated last year's NVC winners. In the finale, which takes place in April, four teams of finalists in each track deliver 90-second pitches to the audience and judges.
Astraeus Technologies—with a revolutionary healthcare technology providing a fast, noninvasive screening for lung cancer—took the grand prize in the business track, while UrSure, Inc.—another healthcare-focused venture with a solution designed to encourage adherence to HIV preventive drugs—took top honors in the social enterprise track. Most of the runner-up and crowd-favorite prizes also went to healthcare focused ventures in each of the three tracks. That said, the 2016 grand prize for an alumni team went to Cobli, founded by Parker Treacy (MBA '12), which harnesses big data to provide fleet and logistics intelligence to small business owners in Latin America, helping them understand where their vehicles are, identify inefficiencies and find solutions.
Of course, in the 20 years since the competition's launch, winning ventures have spanned a range of industries. Some of the big winners in the past have included companies like Birchbox, Rent the Runway and CloudFlare. Notably, last year the social enterprise track shattered all previous records by drawing 62 participating teams, according to Social Enterprise Initiative Director Matt Segneri.
How to Take Part
The schedule of deadlines for participation in the 2017 HBS New Venture Competition is as follows:
Feb 1st, 12:00 p.m.:  Early registration deadline to be eligible for expense reimbursement funding. See website for more details.
March 8th, 12:00 p.m.: Intent to Present Deadline. All NVC Registrants, including pre-registered applicants, must confirm and commit to presenting on Super Saturday. This is also the last opportunity to finalize team info.
March 29th, 12:00 p.m.: Final NVC Decks/Executive Summaries must be in.
April 1st: SUPER SATURDAY—More than 100 judges on industry specific panels will evaluate team pitches and provide valuable feedback. Please note that for EC students this is a four-day weekend with job search days scheduled for March 30th and 31st.
April 25th: FINALE—Students, faculty, staff and the broader community are invited to Burden Auditorium for the 20th Anniversary NVC Award Ceremony and Live Pitch-off to determine the crowd vote winners across all three tracks.
Stay tuned to see what new ventures will be born as part of this milestone anniversary year and will get to share in its record-breaking prize purse.