The final weeks in December for many mean last-minute gift shopping, overindulgence with friends and family, a winding down of work and the culmination of another year. All of that may well have been afoot at Stanford Graduate School of Business (GSB) last month, but so, too, was a celebration of a 10-year-old program that has helped foster innovation and entrepreneurship around the globe—one that shows no signs of slowing down.
On December 20, 2016, Stanford GSB marked the 10th anniversary of Stanford Ignite, a unique certificate program that sets out to help non-business graduate students—those in medicine, science or engineering, for example—get a crash course business education, learning the business fundamentals they need to transform an innovative idea into a real company from renowned Stanford GSB professors and alumni.
The program got its start on Stanford's campus in 2006 as something then called the Summer Institute for Entrepreneurship, says Bruce Taylor, executive director of Global Innovation Programs, which oversees Stanford Ignite. "Basically, we set up a program here at the GSB so we could teach graduate students at the other schools around Stanford the business skills they needed to commercialize the research they were doing in their labs," he recalls. In its nascent form, the four-week, full-time summer program drew approximately 60 students. It boasted many of the top professors from Stanford's celebrated MBA program teaching core business skills like marketing, accounting, finance, strategy, design thinking, teamwork, psychology and negotiation in the classroom, which participants would then apply to a team venture project.
The success of that initial on-campus cohort spurred eventual expansion from a single program in 2006 to eight distinct programs today. First, Stanford added a part-time, on-campus program to complement the original full-time program. The part-time program could be completed on weekends over the course of nine weeks, as opposed to the intensive four-week schedule of the full-time program. In either format, participants devote approximately 100 hours to instruction—including lectures, coaching and advising sessions, and panels—as well as another 100 to 150 hours to class preparation and teamwork.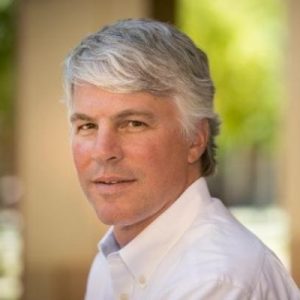 Then, in 2013, the time seemed right to expand Ignite to locations beyond the Stanford campus. "It was really a perfect storm of things," explains Taylor. "We knew we wanted to bring the GSB way of teaching innovation and entrepreneurship to other parts of the world, just as we had brought it to other parts of the Stanford campus," he says. "We also really felt that the distance learning technologies had evolved to a point that would allow us to be successful in running overseas segments." Today, the Ignite program is offered in Bangalore, Beijing, London, Santiago and São Paulo, as well as Palo Alto.
Like Ignite classes taught on the Stanford campus, those offered in international locations around the globe feature the same renowned faculty who teach in Stanford's MBA program. Investment in high-definition, two-way video technology has made this possible, according to Stanford Ignite Faculty Director Yossi Feinberg. "Usually, we will fly one faculty member out to be on location, and three or four other faculty members will also teach from our hi-def video classrooms here at Stanford," Taylor adds. Participating faculty members have included Accounting Professor Madhav V. Rajan, Organizational Behavior Professor Deborah H. Gruenfeld, Finance Professor Peter M. DeMarzo and Operations, Information and Technology Professor Seungjin Whang, among several others.
In addition to expanding internationally, Stanford also expanded its student base for the Ignite program to include U.S. military veterans. That innovation came at the request of the U.S. Special Operations Command—USSOCOM—which oversees the military's most elite forces, such as the Navy Seals, the Marine Raider Regiment and the Army Ranger Regiment, among others. "SOCOM had heard about the Ignite program and asked us if we would consider putting a similar program together for its special operations veterans," Taylor says. "My assistant dean at the time, she and I looked at each other and within five seconds both said, "Hell yes!" The idea passed muster with then Stanford GSB Dean Garth Saloner as well, and in June 2014, Stanford Ignite welcomed its first cohort of post-9/11 U.S. military veterans.
Single Format Unites All Programs
Whether in Palo Alto or São Paolo, whether made up of former Navy Seals or Chilean engineers, the general format of the Ignite program remains the same. Students are assigned to teams of five or six and pitch ideas to one another, and then the team members vote for the venture they want to collaboratively develop into a business plan and investor pitch. The ideas submitted for development are at various stages, Taylor says. "One could be a PhD student in engineering school doing research about how to slice silicon in to thinner chips than used by chip manufacturers," he says. "But sometimes someone will just think up an idea the night before and submit it and the class really likes it."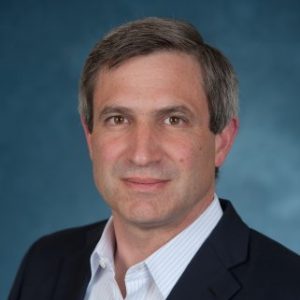 Would it be a disappointment to have someone else's idea chosen over yours if part of the appeal of the program is that it can help you take your idea to market? "There are some people that are disappointed," concedes Taylor. "What Yossi always tells those people is that when the voting process occurs in the program, participants don't yet have the framework and business fundamentals to truly evaluate the idea in an analytical way—so they shouldn't take it personally if their idea doesn't get voted on by the class," says Taylor. "Of course, if you have an idea that didn't go through and you want to develop it, you can work on it on the side an apply all the frameworks you're learning—then at the end of the course you are going to end up with a business plan for your idea as well," he adds, noting that many participants do exactly that.
Igniters Have Launched More Than 100 Successful Ventures
The strength of the program is evident in the success of its participants. Indeed, more than 100 successful ventures have had their start through Ignite. Several have even since been acquired by the likes of Twitter, Google and LifeLock, among others.
One of the ventures Ignite helped get off the ground is a low-cost healthcare program for a hospital in Bangalore created by a liver transplant, pancreatic surgery and hepatobiliary doctor—now being implemented in hospitals across Africa. Another, developed by a 2013 participant in the part-time program on Stanford's campus, is a platform that helps people with eating disorders more effectively keep track of their relationships with food. More than 500,000 patients are currently using the platform and having much better outcomes thanks to technology that gameifies the way they monitor and track what they are eating and their emotions throughout the day.
"I feel so lucky in my role because I am at this really neat intersection at Stanford between the business school and the engineering and medical schools," Taylor says.