MBA students are back on the Morningside Heights campus of Columbia Business School (CBS), shuttling to and from class, gathering to work on group projects and heavily involved in student clubs—much as they were in the first term. But close to 100 of those students have an expanded perspective of West Coast career opportunities thanks to their participation in career treks to a wide range of startups and established firms stretching from Los Angeles to Seattle.
January marked the 20th anniversary of CBS's Career Management Center (CMC) West Coast Treks, and in the two decades since they have grown in countless ways. "In that first year, back in 1998, there were probably about a dozen students on the trek along with a couple of faculty members," recalls Gina Resnick, senior associate dean and senior managing director of the CMC. Initially, the West Coast trek was focused on technology firms in Silicon Valley, primarily hardware companies, she says. Over time, the tech firm visits expanded to include software, storage and handheld device companies, and a concurrent venture capital (VC) trek was added. This year, 60 students took part in the tech trek, 12 toured many of the leading VC firms in the Valley, another dozen or so headed south for a media trek in Los Angeles, and smaller groups set off on their own treks to healthcare and green energy companies.
The number of student participants and range of industries aren't all that have multiplied over the years, Resnick says. "Columbia Business School's presence in the Valley has grown and grown," she says. "Now, when we call companies and say we're from CBS, everyone knows exactly who we are. It's very exciting to see the reception our students get when we come out."
Student interest dictates which company visits are included as part of the various treks, and much of the heavy lifting in terms of planning and logistics falls to the students themselves. "It is a great development experience for them—just making the contacts out here and putting the treks together," says Resnick, who spoke to Clear Admit from a classroom at Stanford while on the trek last month. Student organizers worked throughout the semester to develop the programming in collaboration with the CMC. "They even held an amazing kickoff in New York, complete with leadership exercises and an executive beamed in from a Silicon Valley startup to talk about how they could best utilize their time during their visits," she says.
Tech Trek 2017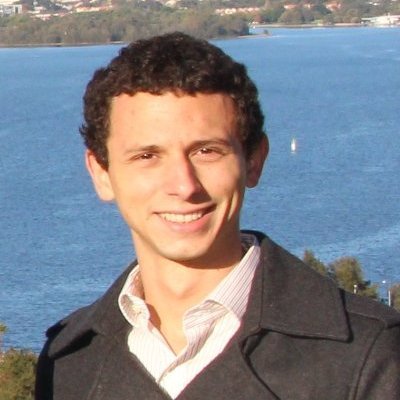 Pedro Barata, 28, was one of the organizers of the Technology West Coast Trek, responsible for communicating with some of the companies the students would visit to discuss agendas, points of interest and logistics. Among the 21 scheduled stops were Apple, CreditKarma, Flextronics, Google, Microsoft, Twitter, LYFT and Uber. First-year student Barata, who spent five years working as a management consultant for a boutique firm in Brazil and Australia before business school, most looked forward to the Microsoft visit. "We would be hosted by the North American CFO, who is a CBS alum," he explains. "That highlighted the strength of our community and how approachable people are."
But in retrospect, a visit to apartment rental tech startup Zumper perhaps proved most beneficial for him. "We were hosted by the founder, who gave a candid perspective of the startup environment in the Bay Area," Barata says. The Zumper visit provided a clear view of its culture, challenges and solutions as well as access to insights and information that weren't available at some of the other companies visited. It also helped that Zumper founder Anthemos Georgiades was a former consultant and MBA grad, making it very east for Barata to relate to him.
This up-close view of companies' cultures—and Silicon Valley overall—was incredibly valuable, according to Barata. "From my experience, the way you are hosted and interact with people in their environment tells a lot about the culture," he says. "My takeaway is that the region has created an environment that values diversity of thought, risk-taking and resilience—and that drives their success."
The trek cemented Barata's goals of working in innovative environments. "We met inspiring people who achieved their goals through different paths, yet with a common trait of innovating and challenging the status quo."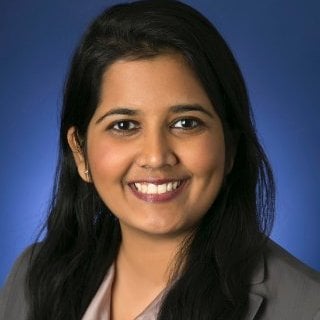 Second-year Sampoorna Dasgupta, 28, called the tech trek "the most organized CBS trip I've been on," complimenting the organizers, who also happen to be friends and were even roommates on the trip. But hers was a vantage point that let her fully appreciate all the work that went on behind the scenes to make it happen.
Dasgupta tagged along on the trip less focused on immediate post-MBA goals than some of her companions. She has already signed a full-time offer to join IBM's Chief Analytic Offices when she graduates, an offer that came out of her summer internship. "The trek gave me perspective on what my career trajectory could look like in three to five years, which was very powerful," she explains. For Dasgupta, the most beneficial visit was to Google's Headquarters, where she met with a couple of CBS alumni who had made the shift from management consulting to Google's internal strategy team.
Adventures in Venture Capital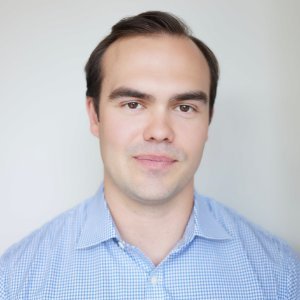 First-year MBA student Ben Bergsma, 29, was the point person for the VC trek along with second-year student Moh Shafique. Together they scheduled meetings with 14 firms throughout the Bay Area and handled all of the associated logistics for the trip. "I also doubled as the driver of our 14-passenger van, which was quite an experience," Bergsma says. You could wager he got to know Sand Hill Road pretty well as he ferried the group to VC firms that included Greylock Partners, a16z, Accel Partners, First Round Capital, Mayfield, General Catalyst and Lux Capital, among others.
"We met with so many amazing funds that it was hard to pick a favorite, and I was excited to meet with all of them," he says. "I realize that's a very politically correct answer, but these firms are the crème of the crop so how can you not be excited to see all of them? Honestly, they each lived up to the hype and each investor imparted some bit of wisdom that I took away from the meetings."
Jobs are not abundant in the industry, as students recruiting into VC know only too well, explains Bergsma. "The greatest benefit really comes from hearing these incredible investors discuss their views on the different types of technologies and where the world is headed," he says. Posting the same questions to three or four different firms could sometimes yield radically different answers. "By doing this, I was able to refine my own opinion, which will be helpful in upcoming—fingers crossed—interviews."
The trek influenced his post-MBA career goals to the extent that it reinforced his desire to work not only on the investor side of the table but also gain experience as the operator of a startup at some point in his career. "Most investors we met with have been successful at more than one startup, which makes them more helpful to entrepreneurs who face hard decisions on a daily basis," he says. "By having lived through similar trials, investors with startup experience are simply more valuable as a board member or mentor."
Healthcare Trekkers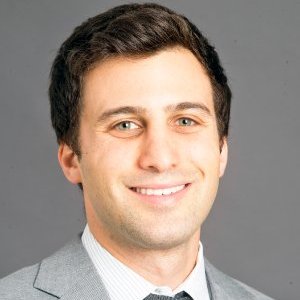 Eight students took part in the trek to nine companies, a combination of established healthcare and life sciences companies, startups and healthcare-focused investment firms. Second-year Evan Cohen, 27, hopes to head into healthcare venture capital and entrepreneurship when he graduates. He was part of the team planning the Healthcare Trek, helping to organize visits with several companies as well as leading logistics related to food, lodging and transport.
"Before heading out, I was really excited about Verily," Cohen says of the Alphabet subsidiary. "They've taken on really ambitious projects with some of the largest pharma/med device companies, and I was interested in understanding the value that Verily contributes and derives from its partners."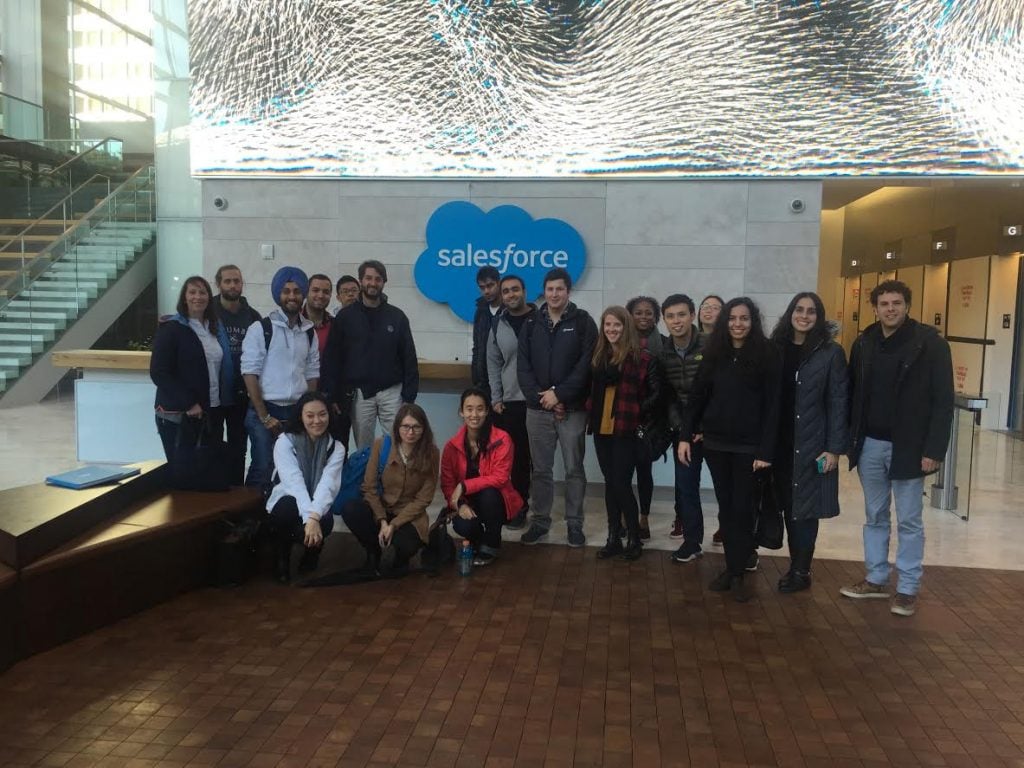 But he also took a lot from the visit to venture capital firm New Enterprise Associates (NEA), especially getting to meet with Columbia EMBA graduate Dr. Josh Makower, who leads the firm's med tech practice. "In school, I've consistently heard the important of the management team in evaluating opportunities, but it was insightful to get Josh's perspective on this topic," he says. "Despite the very technical nature of his investing, Josh emphasized the preeminence of team character in his diligence process."
Being in the Bay Area—the center of healthcare technology innovation—was great, Cohen says. He closely follows several of the companies they visited, and getting to see them in person was very valuable. "For the startups on our trek, I enjoyed wearing my investor and job seeker hat," he says. "Thinking through a company's investment merits can inform whether there's a career opportunity worth pursuing."
The trip helped reinforce Cohen's conviction that he wants a career in healthcare technology, perhaps also nudging him a bit closer to a return to his California roots. The only way he'd improve upon the trek would be to get more students involved. "We should continue to sell the value of the trek to our membership," he said. He serves as business representative for CBS's Health Tech Assembly and as VP of treks and entrepreneurship for its Healthcare Industry Association. "It's a great way to build the healthcare program's brand and ultimately place students on the West Coast."