Later this week, students from Cornell's SC Johnson College of Business will host a conference in New York City aimed at bringing more women into the tech industry.
Johnson Women in Technology (JWiT) co-chairs and second-year MBA students Tejaswini (TJ) Marathe and Kathryn Ruth Bartlett led the organization of the JWiT Conference, which will take place on Friday, March 3rd, at the Microsoft Technology Center in midtown Manhattan.
"Our theme, 'Tech Together,' is a call to action for men and women to support women's success in the tech industry through partnership and mentorship," the duo said in a press release about the event. "We believe that by creating such partnerships, all of us can help each other's careers to succeed and make a difference."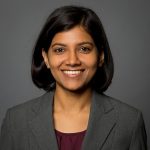 The overall mission of the conference is to bring together the next generation of leaders by engaging both men and women in the conversation. "We aim to identify steps to 'Tech Together,'" the release continued. Such steps could include developing ways for women to build opportunity-enhancing professional relationships and outlets for voicing career challenges.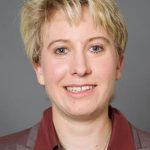 Kelly Hoey, author of the recently released Build Your Dream Network, will be the event's keynote speaker. Over the course of her career, she has moved from corporate law to the management side of law to co-founding a startup accelerator to leading marketing for an emerging tech firm, becoming an author, influencer and successful investor in the process. Her address will focus on how to network in ways that can help you develop mentors in the workplace. 
In addition to Hoey's speech, the event will include a morning discussion entitled "Predicting Privilege with Python: Do Millennials Make the Grade?" Participants will look closely at the reputation of millennials to determine how far-reaching stereotypes are and whether they cause harm in the workplace. 
There also will be will a business plan competition designed to explore ideas geared toward placing women more into the tech discussion, in which every pitch must be presented by a female member. Members on an executive panel will share their successes and tips for building mentorship within tech, and subsequent breakout sessions will allow students to speak directly with industry experts. The day will wrap up with a job fair and networking event, where students will have an opportunity to meet with recruiters from companies including Amazon, Tesla, Microsoft, HP, Accenture, Samsung, McKinsey & Co. and more.
Learn more about the upcoming Johnson Women in Technology Conference.