As acceptance notifications roll out, many MBA candidates are posting their successes and selections on MBA DecisionWire, a tool for applicants, students and alumni to share their admissions results. In this edition of MBA DecisionWire Spotlight, we take a closer look at a candidate with acceptances to Berkeley / Haas, Duke / Fuqua, MIT / Sloan, and UCLA / Anderson.
While the applicant had already pared down the list, he's still seeking advice to determine where to pursue his MBA: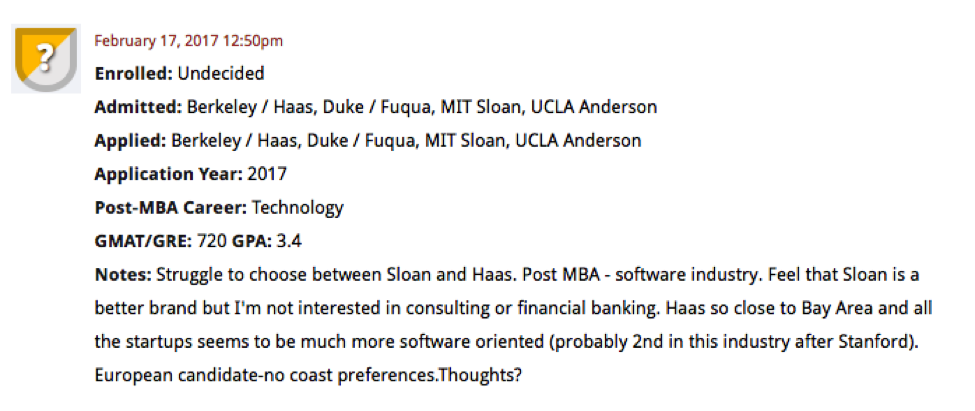 Feedback showed that the crowd could have gone either way, too:


Other followers dug into the relative advantages in a bit more detail:


While many focused on Berkeley / Haas and MIT / Sloan, one person didn't want to rule out the other half of the list:

Finally, Clear Admit offered the candidate a bit more food for thought:

Stay tuned for more reflections from the b-school community and best of luck to those still awaiting decisions!
Do you know where you'll be going? Do you have a tough decision before arriving on campus? Share your story on DecisionWire. It's completely anonymous and only takes a minute to complete.