Fridays from the Frontline: MBA Mama and Stanford GSB Student Valerie Rivera

This week's Friday from the Frontline comes to us via our content partner, MBA Mama, an online platform designed to share the stories of women successfully navigating both motherhood and the MBA. As its January Mama of the Month (MotM), MBA Mama featured second-year Stanford Graduate School of Business (GSB) MBA student Valerie Rivera. Mom to 11-year-old twin boys, Rivera is also a 15-year veteran of the U.S. Air Force, where she held various leadership positions.
Don't miss MBA Mama's exclusive interview with Rivera, below, in which she talks about why she chose Stanford for her MBA and what she's liked most about her time there, some of the time management strategies she employs to keep up with family, school and career, and her plans to open a consulting firm after she graduates. Our thanks to MBA Mama for allowing us to share this interview with the Clear Admit audience.
The following post has been republished in its entirety from its original source, mbamama.com. 
MBA Mama and Stanford GSB Student Valerie Rivera
MBA Mama: What motivated you to pursue your MBA? How did you know it was the right time to pause your career and start your MBA?
Valerie Rivera: It took me over a decade in the Air Force to discover that complex people problems fascinate me. At night, I'd read books about organizational behavior and workplace culture, then test out what I'd learned at work. It wasn't long before we saw results — improved morale, breakthrough ideas, that sort of thing. Starting my own company would allow me to keep doing what I loved. But I had a lot to learn, and an MBA would help me develop the skills and network to turn this dream into a reality.
MBA Mama: Why did you choose GSB? What activities are you involved in on campus?
VR: The GSB motto is change lives, change organizations, change the world — it might sound cheesy, but that really resonated with me! I wanted to be surrounded by people who weren't going into business just to make a buck. Stanford is also home to the Hasso Plattner Institute of Design — the d.school. I've been hooked on design thinking ever since I watched a 60 Minutes special on IDEO. Taking a class there was on my bucket list.
This spring, a few friends and I are leading a global study trip (GST) to Australia. We're responsible for everything — from developing the theme, to working with travel providers and sourcing all the meetings. Some say it's where they learned the most about practical leadership. I can't wait!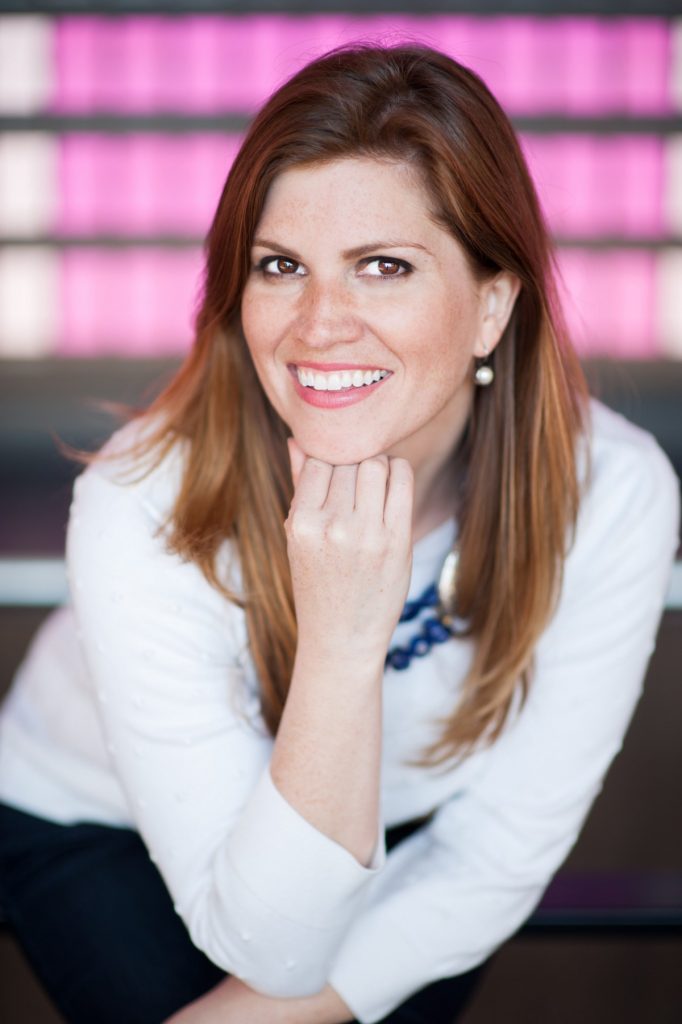 MBA Mama: How has your time at GSB shaped your leadership style and your career trajectory?
VR: The vibe of possibility out here is intoxicating! Now when I dream, it's more ambitious, more aspirational. Even though I came to Stanford knowing that I wanted to start my own company, I still take time to explore different career fields. There's always some kind of event, but my favorite thing is to meet up with classmates to learn about their experiences over lunch.
MBA Mama: Can you give some examples of how you have leveraged your 15 years of career experience in the USAF during your time at GSB?
The first thing that comes to mind is that I am always on time. Old habits die hard!
Seriously though, my time in the military taught me how to motivate people when big salaries, perks, and stock options aren't available. I bring that perspective to discussions whenever it's relevant.
MBA Mama: Do you have any time management tips that help you stay on track?
VR: Funny you mention staying "on track" — we live about 15 miles north of campus, and the Caltrain is a huge part of my life! Since I take the train to school each day, I save a bit of reading for my commute there and back. Walking to the station helps me get some exercise into my day, but it's not quite enough. So instead of sitting down for a coffee with a classmate, I'll suggest that we go for a walk around campus. It's beautiful and no one's said no yet!
MBA Mama: Can you tell us about your child(ren)/partner? What childcare solutions have you utilized during your MBA program?
VR: My husband Ralph is my rock — there's no way I could do this without him. Sometimes I'll feel guilty about missing dinner with the family and he'll remind me that this time here is fleeting and I need to make the most of it. He's also very involved in our sons' Boy Scout troop — they're always going on outings or camping trips together.
And that brings me to the boys…at 11 years old, our sons Logan and Brady are a bit older than most of my classmates' kids. Childcare isn't an issue like it was in years past, but we've had to do a lot of adjusting. Each morning they make their lunches and leave the house at 7 a.m. on the dot so they can make it to the bus stop on time. At this point, they're incredibly independent — it's exciting and yet really bittersweet to see them growing up so fast!
MBA Mama: What have been your biggest challenges as an MBA mom? How have you overcome those challenges?
VR: Balance and time management. I'm juggling so many things at once — I've had to learn to treat myself with more compassion, especially when something gets dropped. Pro-tip: don't start homework until the kids go to bed. (It's pointless to try beforehand!) We also aim for a small adventure every weekend. With plenty of late weeknights, I feel better knowing that we've got quality time planned.
MBA Mama: What advice do you have for professional women considering their MBAs and/or starting a family?
VR: Your life doesn't have to unfold on a traditional time-table to pursue your dreams. Planning is important, but stay flexible — you never know what opportunities will come your way! I had the boys at 22 and frankly, it's been super convenient having older kids during this adventure.
MBA Mama: What are your post-MBA plans?
VR: I'm not sure where we'll end up, but I'm definitely starting my own consulting firm — Take Back Work! My focus is on helping organizations create cultures where people thrive. A big part of that will be to align the culture with the strategy. For example, a company may want (and need) to be innovative, yet hold on to processes and norms that crush ideas. Perhaps the company is intolerant of failure, or hierarchical to a fault. Employees get caught in the middle, trying to deliver on a mission with a system that works against them. If you can fix that, you'll see rapid improvement across the board.