In this edition of MBA DecisionWire Spotlight, which highlights MBA candidates' choices as shared in Clear Admit's DecisionWire, we take a closer look at a candidate's choice among Georgetown / McDonough, Indiana / Kelley or Washington U. Olin for finance. Each offer came with scholarships as well.
The candidate expanded on his future career plans in the initial post: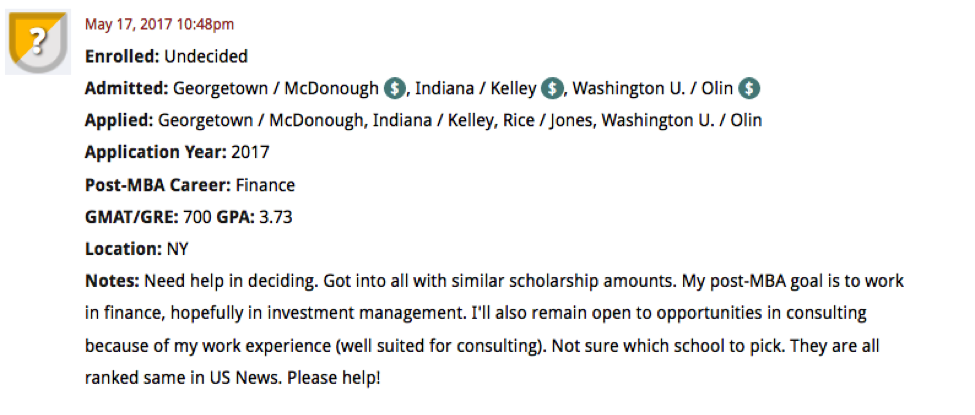 Feedback began with some thought-provoking questions:

Another community member then revealed that he was in a similar boat:

Someone else then steered the conversation toward ranking:

The candidate replied with a deeper dive into his criteria:

The prior member dug deeper into Olin's strengths:

Finally, the post rounded out with another candidate's decision to attend Kelley over Olin:

Along with the prior community member, we wish you the best of luck with your decision!
See more feedback on MBA admissions decisions at:
Do you know where you'll be going? Do you have a tough decision before arriving on campus? Share your story on DecisionWire. It's completely anonymous and only takes a minute to complete.