Dartmouth's Tuck School of Business has filled the void at the head of its MBA admissions team, naming Luke Anthony Peña as its new executive director of admissions and financial aid, the school announced today. Peña comes to Tuck from Stanford Graduate School of Business (GSB), where he has worked for the past five years, first as associate director and ultimately as director of MBA admissions. He succeeds Dawna Clarke, who led Tuck admissions for 11 years before stepping down in late 2016 to start her own admissions consulting firm.
Peña's appointment culminates a comprehensive three-month search that drew many highly-qualified candidates, according to Tuck Dean Matthew Slaughter. In particular, the school sought someone who could help attract talented candidates for whom Tuck's mission of "educating tomorrow's wise leaders" spoke the loudest. "Luke's expertise in MBA admissions—together with his wonderful warmth and creativity—will ensure Tuck is successful in welcoming even more of those students into our community," Slaughter said in a statement.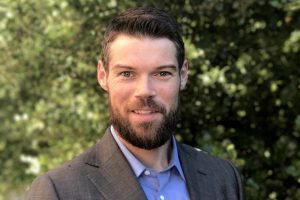 In his new role at Tuck, which he will assume on July 18th, Peña will lead the school's admissions and financial aid teams, responsible for implementing strategies for attracting, selecting and enrolling top MBA candidates in Tuck's intimate and highly immersive learning community.
"It is a community to which Luke is uniquely suited to help cultivate," Slaughter wrote in an internal email to the Tuck community announcing Peña's hiring. After obtaining a joint MBA/MA in education from Stanford in 2012, he joined that school's admissions office, where he led marketing and recruitment while also managing all external outreach including events, online programming, and social media. He also drew heavily on data analytics to help enhance recruitment and yield efforts and created digital resources to build stronger relationships with both alumni ambassadors and prospective students.
Some would argue that Peña learned from among the very best in MBA admissions. At Stanford he worked under fellow GSB alum Derrick Bolton, whose tireless efforts to draw the best and brightest to the GSB over the course of his 15-year tenure are credited with helping the Palo Alto school cement its standing as the most selective MBA program in the world. Not only did Peña work for Bolton, he would himself have been recruited by him to study at the school. This afforded him an applicant's perspective both of Bolton's highly personalized approach and Stanford's highly competitive admissions process.
Peña, for his part, says he was drawn to Tuck for its unique culture. "Tuck is unparalleled in its commitment to creating and cultivating a distinctly immersive, intimate, and collaborative environment for leadership development," he said in a statement. "As a community builder, you dream of partnering with alumni, students, staff, and faculty who invest in supporting and challenging one another, and in advancing Tuck's mission to better the world of business. I am enthusiastically looking forward to deepening relationships with current and future members of this community."
The search for Clarke's successor was chaired by Gina Clark des Cognets T'01, chief of staff and executive director of the Office of the Dean at Tuck. "Luke stood out within a deep and highly-qualified pool of candidates as the collaborative and strategic leader we sought to lead our dynamic admissions team forward," she said in a statement. "His energy and enthusiasm is contagious, and we look forward to working alongside him on behalf of Tuck."
In his message to the Tuck community, Slaughter also thanked Pat Harrison and Amy Mitson—who have served as interim co-directors of admissions since Clarke stepped down—for their steady leadership.
Learn more about Peña's appointment to lead admissions at Tuck.