Harvard University today becomes the latest to throw down the gauntlet in the quest to provide preeminent leadership to the ever-growing tech sector—announcing the launch of a new joint master's degree (MS/MBA) program between Harvard Business School (HBS) and the Harvard John A. Paulson School of Engineering and Applied Sciences (SEAS).
The two-year, full-time, HBS joint MS/MBA degree for tech leaders will include additional coursework during each January term but give students freedom during the summer to pursue an internship or startup venture, just as the traditional MBA does. It will welcome its first cohort of approximately 30 students in August 2018 and will confer two degrees to graduates, a Master of Science in engineering sciences and an MBA. Tuition has not yet been finalized, but it "will be an additional cost to the MBA reflecting the additional coursework," Chad Losee, HBS managing director of MBA admissions and financial aid, told Clear Admit.
"Finding effective solutions to the most daunting challenges calls for thinking across the boundaries of disciplines," HBS Dean Nitin Nohria said in a statement. "The faculty who created this program designed it specifically to bridge the divide between engineering and business for aspiring leaders in the tech sector who want to drive and manage innovation throughout their organizations."
Leading the creation of the new program were HBS Professor of Business Administration Tom Eisenmann, who serves as faculty co-chair of the HBS Rock Center for Entrepreneurship and faculty chair of both the HBS California Research Center and the recently launched HBS Startup Studio in New York, and SEAS Professor of Engineering Rob Howe, who directs the Harvard Biorobotics Lab and cofounded RightHand Robotics. Together they will serve as faculty co-chairs of the new MS/MBA program.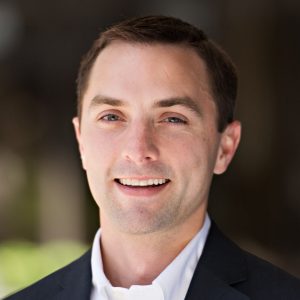 "Thought has been given to a program of this type for quite some time, but work on it began in earnest over the last year and really picked up steam since January," Losee says. Student interest and demand from leading companies in the tech industry both contributed to the program's creation, but it is also completely in line with HBS's mission to educate leaders who make a difference in the world, he says. "We really took a step back as a school, and with the increasing role of technology, not just in tech businesses but in many, many businesses, we see this joint program as a way to train tomorrow's tech leaders," Losee explains. "It will take a robust set of tech skills and add to it design and management skills to really help these graduates set the strategy for the companies in a way that makes a meaningful impact on the world."
SEAS, currently located across the river from HBS, will also be moving the majority of its faculty, students, and classes to a brand-new facility adjacent to HBS in the coming years, which will make the new partnership between the schools even more practical from a logistical perspective. "The expansion of SEAS to a state-of-the-art science and engineering complex across the street from HBS presents a compelling opportunity to leverage the resources of our schools," SEAS Dean Frank Doyle said in a statement.
What Will the Curriculum Be Like?
Students in the new MS/MBA program will begin as a cohort at SEAS in August, completing a two-week intensive System Engineering Course. The majority of the rest of the first year will be spent at HBS completing the MBA Required Curriculum (RC). "In this way, joint-degree students will truly have the full HBS experience," says Losee. "They will be part of a section of 90 students and the individual joint-degree students will be spread across the whole cohort of 900 students, giving them an opportunity to interact with the very rich backgrounds represented in the HBS class."
But in addition, MS/MBA students will continue to meet periodically as a cohort at SEAS during the first year in an Engineering, Design & Innovation Management Seminar and will also complete a Technology Venture Immersion course together during the January term. "These students will give up their January, which is usually free for MBA students, but during that time they will work on teams, develop startup concepts, learn lean experimentation, and have a chance to immerse in a new tech venture and see what that process looks like," says Losee.
During their second year, MS/MBA students will split their time between electives at each SEAS and HBS. They will also come together as a cohort for an Integrated Design course during the fall term and complete a Capstone course during the January and spring terms, working in small teams to build and launch a new product.
There will not be any summer coursework, giving students the freedom to pursue a summer internship at an established tech firm or startup or work on their own venture, Losee says. Participants in the new program will also benefit from the combined career services resources of both HBS and SEAS as part of their job search process. Though quick to point out that Boston's thriving tech community offers many options for students to pursue both summer opportunities and post-graduation career paths in the region, Losee notes that HBS also features a California Research Center, a New York Startup Studio, and robust alumni communities in both Silicon Valley and Silicon Alley for students interested in those tech hubs.
Who Should Apply?
"One of the goals we have with this program is attracting students who may not be interested in either a standalone MBA or MS in engineering sciences," Losee says. "We expect that many of these people will start their own ventures, but many will also go into established tech companies, either big ones or startups." Still others will take the MBA and MS and apply it even more broadly, he says. "It was really designed to train people to marry tech expertise with management and design experience."
To gain admission to the joint MS/MBA program, students must:
Hold an engineering, computer science, or related undergraduate degree, with a record of outstanding academic achievement;
Have at least two years of full-time work experience, ideally in designing and/or developing technology-intensive products;
Meet the criteria for admission to both the HBS MBA program and the SEAS MS program.
How Will the Admissions Process Work?
Those interested in this new program must submit all application elements required by both schools, but the entire process will be hosted within the system HBS currently uses to make it as easy as possible to complete. "Applicants will only have to log into one account, submit all of the application requirements for the MBA program—transcripts, essay, work history, test scores—and then open up a connected page where they can submit all of the SEAS required components," Losee says. Applicants to the joint-degree program will be required to submit an additional essay focused on their tech expertise and experience. Applicants who advance to the interview round will at that point also be asked to supply an additional letter of recommendation focused on their tech credentials, he adds.
The initial application review process, conducted by Losee's team, will be the same as it is for all applicants to the MBA program, with a subset invited to interview. "After our application process concludes, SEAS will also review the applications for the joint program and make its decisions," Losee explains. There will be three potential outcomes, he continues, which represents a departure from some of Harvard's other joint degree programs. "You can be admitted by SEAS and HBS as part of the joint program, you can be admitted into the MBA program but not the joint degree program, or you can be not admitted into either program. You cannot be admitted into the master of science program on a stand-alone basis." In other words, if you don't first make the cut for HBS, your file will not be passed along to SEAS.
There will be two application rounds for the inaugural MS/MBA cohort slated to start in August 2018. The Round 1 deadline is September 6, 2017, and the Round 2 deadline is January 3, 2018. College seniors can also apply for "2+2" deferred admission to the MS/MBA program. The deadline for those applicants is April 10, 2018. Complete details about the application process can be found here. Applicants to the new program will be eligible for need-based financial aid just as is the case with the traditional MBA program, and the admissions process will be need-blind.
New Program Adds to Roster of Harvard Joint-Degree Options, Growing Tech-Focused MBA Programs at Other Schools
Harvard's new joint MS/MBA program becomes the sixth joint-degree program offered between HBS and Harvard's other leading schools. There are also two joint-degree programs with the Harvard Kennedy School—an MBA/MPP (Master of Public Policy) program and an MBA/MPA-ID (Master of Public Administration-International Development)—as well as a JD/MBA with Harvard Law School, an MD/MBA with Harvard Medical School, and a DMD/MBA with Harvard School of Dental Medicine.
Of course, Harvard is not the first recognize that our increasingly technology-driven world more and more requires deep knowledge of both engineering and business. Several other schools have recently launched or long offered programs that seek to develop tech expertise alongside management know-how. Most recently, NYU Stern School of Business announced this spring a new one-year accelerated Tech MBA program, and Cornell's Johnson Graduate School of Management offers a one-year Tech MBA program on its Cornell Tech campus in New York City. Stanford Graduate School of Business features two related, three-year dual-degree programs, one combining an M.S. in computer science with the MBA, and a second combining an M.S. in electrical engineering with the MBA. MIT, too, features a System Design Management (SDM) program jointly offered by its School of Engineering and Sloan School of Management.
What Sets HBS's Offering Apart?
"We think it is taking two very innovative schools—HBS and SEAS—and really training leaders who know how to lead tech ventures," says Losee. "If you take a tech person—someone with a very technological background or working in a tech role—she or he might be very good at answering how to build something, how to give specs for a product or a program," he explains.
"We want to help them elevate that ability to not just know how to build, but what to build." That means answering the more strategic questions of what customers really need, where the market is heading, how not only to design something but what to design and how to build and mobilize a team to design it. "Getting that kind of intensive training—in two years and with two degrees—in a place like Harvard, we feel is really distinctive."
Interested students can receive updates on the program by joining the HBS joint MS/MBA degree for tech leaders mailing list by emailing [email protected].