For more than 25 years, Harvard Business School (HBS) has helped encourage its graduates to pursue work in the nonprofit and public sectors through a loan repayment assistance program that enables debt-saddled recent grads to more realistically consider these positions, which often pay far less than jobs in the private sector. Last week, HBS's Social Enterprise Initiative (SEI) and MBA Program announced an expansion of the Nonprofit/Public Sector Loan Repayment Assistance Program (LRAP) to now also include hybrid and for-profit social enterprise positions.
B-Corps? L3Cs?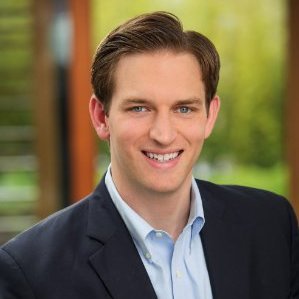 The expansion of the program means that alumni working for certified B Corporations (B-Corps) and low-profit limited liability companies (L3Cs) in the United States or the equivalent overseas can now also apply for loan repayment assistance. B-Corps are for-profit companies that go through a rigorous certification process conducted by the nonprofit B Lab, demonstrating that they meet the highest standards of social and environmental performance, accountability, and transparency. Examples of B-Corps include many well-known names, like Ben and Jerry's, Patagonia, and Warby Parker, as well as increasing numbers of smaller regional operations similarly committed to redefining success in business to include prioritizing social and environmental objectives. According to B Lab, there are now more than 2,100 Certified B-Corps from 50 countries representing more than 130 industries.
L3Cs, meanwhile, are a newer variation of the limited liability corporation (LLC)—kind of a hybrid between nonprofit and for-profit organizations. Setting them apart from regular LLCs, L3Cs must pursue charitable, educational, or socially beneficial objectives as their primary motives, with profit only a secondary goal. Since first adopted in Vermont in 2008, eight additional states, Puerto Rico, and three Native American tribes have all since authorized the creation of L3Cs. According to interSector Partners, an L3C that keeps a running tally of L3Cs, there were 1,533 active L3Cs across nine states and two tribes as of March 1, 2017.
Blurred Lines Between Nonprofit and For-Profit
"In the early days a lot of the Social Enterprise Initiative's work was focused on the nonprofit sector," Matt Segneri, SEI director, told Clear Admit. "Today there is a recognition for us at HBS and even more broadly that creating social value is less about a specific tax status. The line between nonprofit and for-profit is increasingly blurring where social enterprise is concerned." More and more HBS graduates are pursuing opportunities in social enterprise that don't fit neatly within a nonprofit or public-sector category—increasingly at hybrid organizations and for-profit social enterprises, he says.
This trend can be seen in HBS's Social Enterprise Summer Fellows program as well. The SE Summer Fellows program helps MBA students pursue social enterprise internships between their first and second years. Like the loan repayment assistance program, the SE Summer Fellows program was initially limited to student internships in the nonprofit and public sectors, but in recent years it has expanded to include placements for students at hybrid and for-profit social enterprises. Since then, SE Summer Fellows have worked at organizations like Revolution Funds, which began as an effort to provide freshly prepared food to school students and has since expanded to retail; Altschool, a technology-enabled network to empower and connect families, students, and teachers; Rumi Spice, a group of U.S. military veterans whose venture sources Afghan saffron as a means of encouraging investment in Afghanistan's agricultural and manufacturing infrastructure; and Inspiring Capital, a hybrid consulting and training company dedicated to helping nonprofits find more sustainable ways to finance their work.
More evidence of the proliferation of for-profit and hybrid social enterprise organizations can be seen at Echoing Green, a nonprofit that provides seed-stage funding and fellowships to social entrepreneurs. In 2016, hybrids and for-profits comprised 45 percent of all 2016 applications, a 30 percent increase since 2006 and a 7 percent increase since 2012, driven largely by for-profits, Echoing Green reports.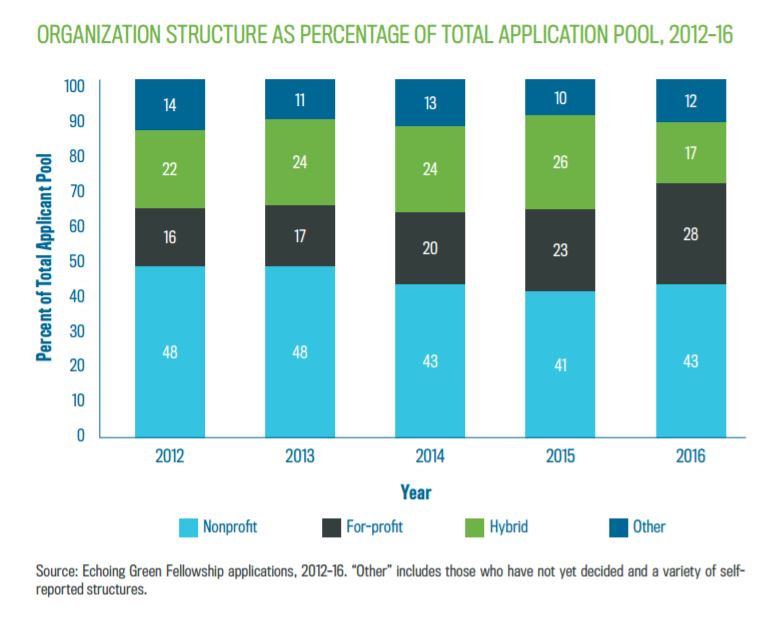 Segneri reports that though there is not a lot of great salary data on for-profit social enterprises yet—either that HBS has collected itself or out in the market generally—it does seem that starting salaries are lower for for-profit/hybrid social enterprises than traditional private sector roles, suggesting that an expansion of the loan repayment assistance program to include these types of jobs is warranted. Segneri does add that the salary trajectory/increase over time may be quicker in for-profit social enterprises than in traditional nonprofits.
A True Broadening of the Tent
The good news is that expanding LRAP to for-profit and hybrid social enterprises does not come at the expense of students still opting to head into traditional nonprofits or the public sector. "This in no way is a decision about the types of organizations we would support—it is a true broadening of the tent," Segneri says. "We don't yet have a sense for how big the pool will be in this new group, and we will initially accept a limited number of applications as we go about the expansion," he says. But more money—donor funding that supports the breadth of social enterprise at HBS—has been made available for this new subset of social enterprises.
As has been the case in the past, the program is open to HBS alumni who are between zero and 10 years out from graduation, with applications due on October 1, 2017. Segneri sits on a selection committee that reviews all applications, and awards are given based on consideration of applicants' earnings, debt burden, qualifications, and job fit. Last year, LRAP supported 58 alumni, according to Segneri.
A 2010 HBS MBA alumnus, Segneri was himself a beneficiary of LRAP. "It was absolutely instrumental in paying down my student loans," he says—helping make it possible for him to take roles working both for Boston Mayor Thomas Menino and former New York Mayor Michael Bloomberg's Bloomberg Philanthropies. "LRAP was one of a constellation of programs that I think was really catalytic in my making a shift into working full-time in social enterprise,'" he says.
LRAP Expansion Reflects a Broader Shift in Social Enterprise Offerings in HBS's MBA Program
Just as LRAP and the SE Summer Fellows Program before that have expanded to encompass hybrid and for-profit models that are simultaneously mission-driven and market-driven, so too have the overall Social Enterprise offerings within the MBA program at HBS. This is reflected in new course offerings—such as "Business at the Base of the Pyramid" and "Investing for Impact"—as well as cases used as part of HBS's signature teaching method. "Twelve percent of cases now have social enterprise elements," Segneri says. And in the Social Enterprise Track of the annual HBS New Venture Competition, more and more entrants are pursuing for-profit and hybrid models. "With the New Venture Competition, we have seen a real evolution in models—with as much as 70 percent of entries in the Social Enterprise Track advancing hybrid or for-profit social enterprise ventures," he says.
"The SEI has evolved into a place where we are really thinking in a broad way about what social enterprise really is," Segneri adds. "It's an exciting time to support our students and alumni who are increasingly looking at ways to develop their new ventures that incorporate sustainable funding streams. They want to embed in the charter and foundation of their organizations that they are pursuing financial value creation but also delivering significant social value back to the customers and communities that they work in and serve."
Segneri sees these shifts not only at HBS but in the wider world. "I think we are really beginning to see a foundational belief that businesses must serve a wide array of stakeholders—including shareholders, employees, the community, the environment—it's a different orientation," he says. "It really is a deep recognition that business is a force for good. Thinking about one's company or venture or organization as creating significant tangible value to all these different players is really important and necessary."
Some of this shifting orientation can be seen just in the last week, as symbolized by the actions taken by individual U.S. mayors, governors, cities, states, and leading corporations to reaffirm their commitment to uphold the goals of the Paris Agreement on climate change even as President Donald Trump announced his decision that the United States would withdraw.
Segneri notes that Trump's decision on the Paris Agreement had nothing to do with the timing of the announced expansion of the LRAP program. "This has been in the planning stages for a while—it was ready to go now and not intended as a response."
But the controversy around climate change underscores Segneri's own underlying believe about leadership, HBS MBAs, and leaders at large. "The leaders of the 21st century must be 'tri-sector athletes' capable of working across the public, for-profit, and nonprofit sectors. They can't solve these complex social problems in siloed sectors."
Increasingly, leaders of large Fortune 500 companies, mayors, and governors are taking agency, he says. "There is a deepening recognition that all these things are interdependent."
Learn more about the expansion of HBS's Loan Repayment Assistance Program, as well as how to apply, here.