A record one in four—25 percent—of graduates from Northwestern's Kellogg School of Management Class of 2017 headed off into jobs in the technology field, according to the school's most recent employment report, released earlier this month. That's up from 22 percent last year and just 15 percent the year before and echoes a trend at many leading business schools this year.
Amazon hired 32 Kellogg grads, making it the third largest recruiter in 2017, behind only McKinsey and Boston Consulting Group (BCG). But Amazon was far from the only tech firm to hire at the school. "It's not only the big employers like Amazon, Apple, Google—but the small companies as well, the ones that hire just one to two MBAs," explains Liza Kirkpatrick, senior director of the full-time MBA program at Kellogg's Career Management Center. "We had over 50 unique tech employers that hired our students this past year, which demonstrates that we really have that depth." Kirkpatrick further noted that the types of jobs for which tech firms are hiring Kellogg grads is widely varied, including product management, sales, marketing, business operations, supply chain, product development, and others.
Consulting was still the biggest draw, luring 33 percent of the most recent graduating class, in keeping with past Kellogg hiring trends. "We continue to see strength in consulting, and Kellogg has long been a leader there," says Kirkpatrick. "We offer the best general management education in the world, and that skill set is recognized and valued by consulting firms." After consulting and technology, the next most popular industry among graduates from the Class of 2017 was finance—drawing 13 percent. Consumer packaged goods (CPG) firms were a close fourth, hiring 12 percent of the class.
"The real story at Kellogg is the broad diversity of employers that come here to recruit and find value in the Kellogg MBA," Kirkpatrick tells Clear Admit.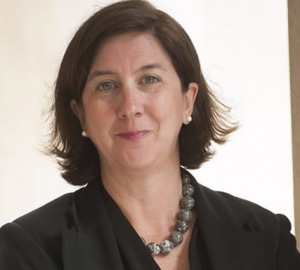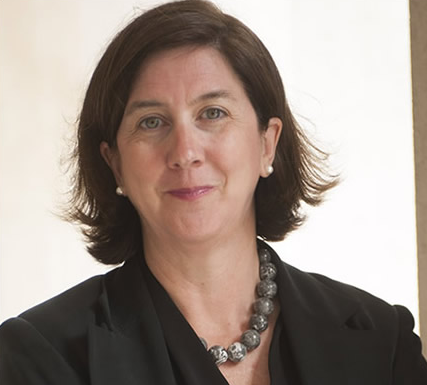 Kellogg May Be in the Midwest, But Grads Don't Necessarily Stay There
Also of note in Kellogg's most recent employment report is the lure of the coasts. Almost a third of the graduating class—31.4 percent—took jobs on the West Coast, followed by 30.2 percent in the Midwest and 20.2 percent on the East Coast. "We are strategically positioned in the Midwest with access to either coast," says Kirkpatrick. "We continue to see students come to Chicago and fall in love with our city, but we also see a real increase in students going to either coast. Students coming in asking, 'Can I get to the coasts from the Midwest?' and the answer is a resounding yes." Another 7.3 percent of the Class of 2017 took jobs in the South, and 11.9 percent took international positions.
The rise in tech hiring is the result of a combination of factors, including tech firms' increasing recognition of the value of the MBA skill set, more students coming into Kellogg with tech backgrounds, and concerted efforts on the part of the Kellogg Career Management Center team to develop relationships with tech firms.
"We started developing relationships in the tech space many years ago," acknowledges Kirkpatrick. "It has taken a while for firms to recognize that when an MBA comes on board, it really adds value." But they certainly have, which can also be seen reflected in the number of tech firms that now take on summer interns. "They have really organized themselves to bring on an MBA class as interns as a result," Kirkpatrick adds. The most recent employment report reveals that 26 percent of the Class of 2018 interned at technology firms.
As a school, Kellogg has also placed more of an emphasis on students visiting and networking with West Coast tech firms [treks]. Last year, the team visited more than 30 companies, 25 percent of which were on the West Coast. "That is not the cause of the 25 percent [of grads headed into tech], but it gives more students exposure to that marketplace," Kirkpatrick notes. "And again, we have been creating relationships with these employers over many years."
Flexibility with Employers Pays Off
The final piece of the puzzle that has helped Kellogg increase its placement of students with technology firms has been its willingness to be flexible and accommodate different firms' different hiring practices. "One thing we have done really well is that we have been very flexible with the model in terms of how various firms want to recruit or get in touch with our students," Kirkpatrick says. For some it may be via a job board, others will do a company presentation, others will do ad hoc recruiting at different times of the year. "Our team has been very flexible in customizing our approach so it works for them."
Likewise, Kellogg has armed its students with the ability to network and leverage relationships in a recruiting environment in which the traditional rules don't always apply. "We want to be sure that our students feel supported to look for a job whether here on campus or elsewhere in the Kellogg employment ecosystem," says Kirkpatrick. "We want them to be very adept at being able to navigate those waters."
In terms of compensation, statistics were relatively steady state. The median salary was $125,000, and the median signing bonus was $25,000, equivalent to the prior year. Although Kirkpatrick notes that those who came in with more of a tech background were often rewarded accordingly. "There is a recognition in terms of compensation of the more technical expertise they have prior to Kellogg," she says. By comparison, Harvard Business School reported a median starting salary of $135,000 and signing bonus of $25,000. The University of Chicago Booth School of Business, for its part, reported $125,000 as a median starting salary but did not report signing bonus information.
Kellogg also reports that 94 percent of the Class of 2017 had offers of employment within three months of graduation, and 91 percent had accepted offers. This compares to 96 percent and 93 percent respectively for the previous class.
Kirkpatrick was not at all concerned about the slight slippage in those percentages. "It's evidence of students feeling confident about the marketplace and really want to focus on a narrow niche job," she says. "It's a combination of their confidence in the Kellogg MBA and their confidence in the marketplace that is allowing them to make that decision."
For Kellogg's complete Class of 2017 Employment Report, click here.