Columbia Business School (CBS), together with Columbia Engineering, yesterday announced a new full-time Master of Science in Business Analytics degree. Distinct from CBS's MBA degree, the new program features a three-semester curriculum and is really geared toward students who want to learn the modeling techniques and data science tools that help businesses use data to influence decision making. A unique capstone project will serve as a key element of the new program, through which students will work with actual clients and relevant data sets to put the skills they've learned to work helping solve those companies' real-world business problems. The capstone course will extend over the full three semesters of the program.
The program was developed jointly by faculty at both CBS and Columbia Engineering, and the resulting curriculum is designed to prepare graduates to excel in careers both as consulting analysts and associates and as business analysts and data scientists in fields including financial and professional services, technology, advertising and media, and other professions that require both a deep understanding and practical application of data analytics.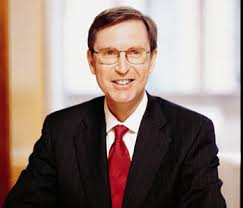 "By tapping into the vibrant and diverse business ecosystem that can only be found in New York, Columbia Business School and Columbia Engineering are uniquely situated to offer this new Master's degree," CBS Dean Glenn Hubbard said in a statement. "We see this as a must-do program for any future business person who wants to have a leg up in using data to make informed business decisions."
CBS Enters an Already Crowded Field
Columbia is far from the first to announce a new data analytics master's program—and it likely won't be the last. It joins a long and growing list of other leading business schools that have sensed demand from both students and recruiters for programs that marry some of the skill sets of the MBA with the deeper study of data science and analytics that engineering faculty can provide.
MIT Sloan School of Management last year launched its own Master of Business Analytics (MBAn) degree, with leadership and support from the MIT Operations Research Center. In just one year, applications to the program have more than doubled—from 300 to 800—making the degree the most competitive at the school, with an admissions rate of less than 4 percent, the school reports. And just last month Sloan unveiled a new Business Analytics Certificate program that will be open to students in all MIT masters-level programs who want more rigorous academic content focused on data science.
Not to be left out, the University of Virginia's Darden School of Business last March announced the launch of a new MBA+MSDS dual-degree program, which grants a Master of Data Science degree from UVA's Data Science Institute and an MBA from Darden in 24 months. (Tuition for the MBA+MSDA program is the sum of each individual program's standalone tuition.) The program welcomed a pilot cohort this past summer, and Darden is currently accepting applications for the full program, which will launch in 2018.
NYU Stern, for its part, is now accepting applications for the inaugural class of a new specialized one-year Tech MBA, first announced last spring. And just yesterday Stern shared that an $8 million alumni gift will fund creation of a new center for technology, business, and innovation.
---
---
Harvard Business School (HBS), too, sees where the action's at and doesn't intend to sit idly on the sidelines. In August 2017—together with the Harvard John A. Paulson School of Engineering and Applied Sciences and the Faculty of Arts and Sciences—HBS announced a partnership with 2U, Inc. to deliver a new online certificate program in business analytics. Expected to welcome its first cohort of students in March 2018, the Harvard Business Analytics Certificate Program is designed to help business leaders—including MBA grads—keep up with and leverage the explosion of data now available in every industry.
Some Schools Were Out in Front
Of course, amid this recent flurry of activity to enhance academic offerings at the intersection of technology and business, some schools can claim clear first-mover advantage. MBA students at CMU's Tepper School of Business can opt to pursue a Technology Leadership MBA Track, a joint partnership between the Tepper School and Carnegie Mellon's top-ranked School of Computer Science—indeed, it is one of the most popular offerings in the MBA program. Tepper also offers a three-year, dual-degree MBA/Master of Software Engineering program, also in partnership with the School of Computer Science.
And Stanford Graduate School of Business has for several years offered its students the opportunity to pursue a dual degree of significant relevance to students interested in careers in tech. Its joint MA in Computer Science/MBA degree links two of the university's world-class programs and helps students develop a unique skill set ideal for becoming a manager and/or entrepreneur for new technology ventures. Stanford's program includes a year of courses at each the GSB and in the Computer Science department followed by a third year of elective courses in both programs, enabling students to shave off one to two semesters it would take to complete both degrees separately.
---
---
It Only Makes Sense
Whether beginning several years ago or just getting off the ground now, that business schools are recognizing and responding to market demand for business fundamentals married with data science know-how makes complete sense.
"The role of analytics has grown increasingly critical for most sectors of the economy," Columbia Engineering Dean Mary C. Boyce said in a press release. "Our partnership with Columbia Business School combines our strength in data science, optimization, stochastic modeling, and analytics with their strength in data-driven decision-making for business and marketing to create a rigorous new master's degree program."
What Sets Columbia's New Program Apart?
So what sets the newest program announced yesterday by Columbia apart from others in a crowded field? One distinguishing feature of the M.S. in Business Analytics is the capstone project that will put students to work on real-life consulting projects with companies using the companies' own data, the school argues. "By working on real-world consulting projects, with real-world data, students will use the modeling techniques and data science tools to provide pragmatic solutions to the practical problems that businesses are facing today," Costis Maglaras, professor and chair of CBS's Decision, Risk & Operations Division, said in a press release.
Students in the new Columbia M.S. in Business Analytics program will also have valuable access to dedicated career placement services, the school notes, starting with completing a required Professional Development and Leadership course. "The M.S. in Business Analytics combines classroom instruction by distinguished Columbia professors with the experience of working on real-world problems via the capstone project course," Columbia Engineering Professor Garud Iyengar said in the press release. "We expect this program to have 100 percent placement of its graduates as do our very successful M.S. in Management Science and Engineering and M.S. in Financial Engineering programs."
Applications are currently being accepted for the first cohort of this new M.S. in Business Analytics. Students can choose to complete the program in one year by taking a summer semester or can take three non-contiguous semesters (fall, spring, fall), which would reserve the possibility of a summer internship.
For more information about the new Columbia M.S. in Business Analytics, click here.