Philadelphia football fans took to the streets, toppling cars, scaling street lamps, and setting at least one fire to celebrate their beloved Eagles' first-ever Super Bowl win, 41 to 33 against the New England Patriots. But according to MBA students at Northwestern's Kellogg School of Management, e-commerce giant Amazon was the victor in terms of best ads of the night.
On Sunday, as the game got underway in minus-2-degree Fahrenheit Minneapolis, approximately 50 Kellogg students teamed up with marketing professors Tim Calkins and Derek Rucker to determine the night's winners and losers in the battle of the brands. Advertisers spend more than $2 billion each year and roll out highly anticipated Super Bowl commercial spots in an effort to imprint their brands in the minds of millions of spectators—some wowing and others bombing in the process.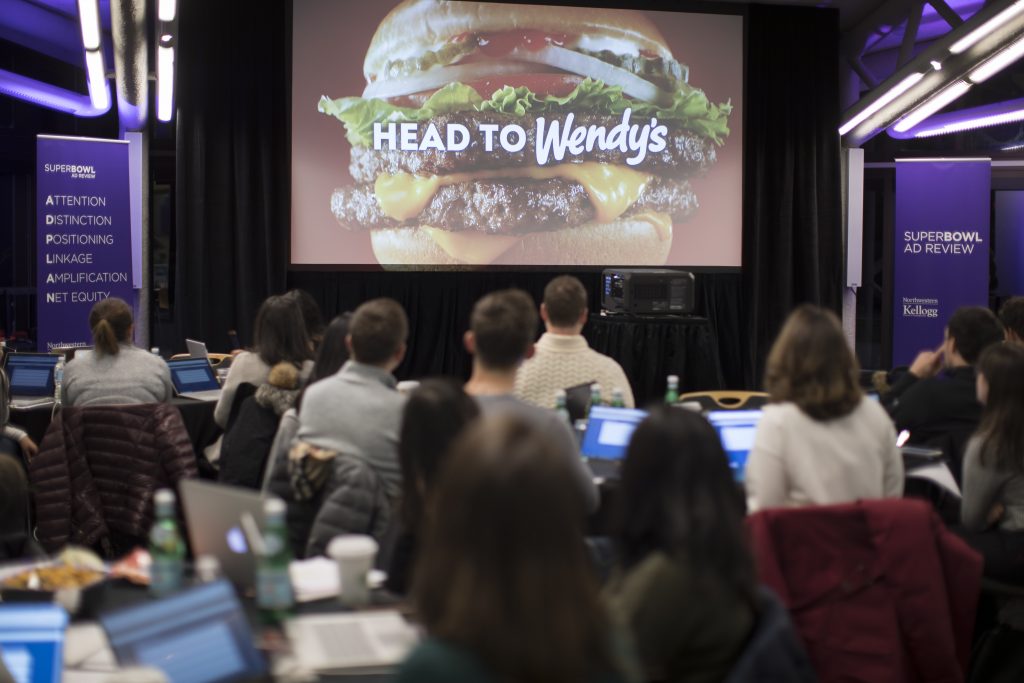 Armchair spectators around the world pick their own winners and losers among the ads, but for the 14th year running, Kellogg students applied a unique framework for evaluating an ad's brand-building potential as part of last night's 2018 Kellogg School Super Bowl Ad Review. Using the ADPLAN framework to evaluate each ad according to six critical criteria—Attention, Distinction, Positioning, Linkage, Amplifications and Net Equity—the Kellogg students determined the winner of the night to be Amazon with its "Alexa Loses Her Voice" commercial spot. Also scoring highly were Mountain Dew, Doritos, Tide, Avocados from Mexico, and Wendy's.
Joining the Pats in defeat, according to the Kellogg review, were Squarespace and T-Mobile, which each received "F" grades for least effective advertising during the game.
"Amazon used a cast of celebrities that focused us on the brand, reinforced the equity in Alexa, and ultimately was fun to discuss and share with those around you," Professor Rucker said in a statement. The Amazon ad included appearances by Cardi B, Rebel Wilson, and Amazon CEO Jeff Bezos. "However, Squarespace and T-Mobile both missed the mark with questionable positioning and unclear calls to action," continued Rucker.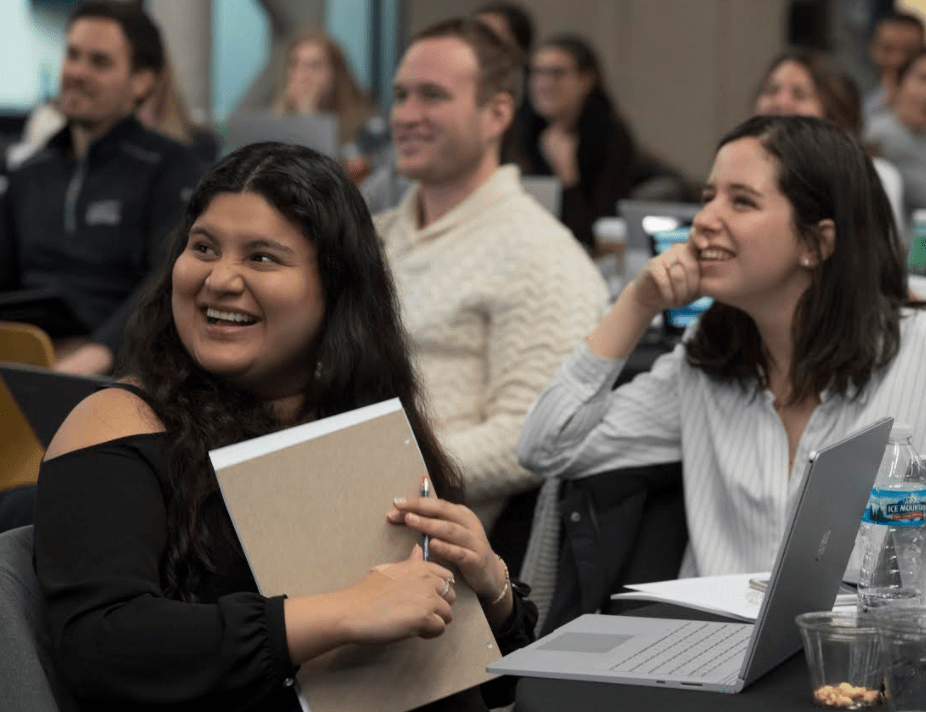 Professor Calkins called attention to two trends that emerged across the big game's ads—a competitive angle and philanthropy. "As competitive as the game was, the category wars were equally competitive," Calkins said in a statement. "For example, there was hard hitting competition in the wireless wars with some brands calling one another out," he noted. In addition to poorly performing T-Mobile, wireless advertisers included Sprint and Verizon, which the Kellogg student review team each awarded "B" grades.
"Many brands tried to appeal to viewers through philanthropic causes, including Toyota, Ram, and Hyundai," Calkins added. Ram, for its part, sought to sell its trucks using images of people helping others with a sermon given by Dr. Martin Luther King, Jr. as the voice over. The ad concluded with the phrase "Built to Serve" flashed on the screen alongside a Ram logo. Unfortunately for Ram, the social media backlash was fast and furious.
"A Martin Luther King Jr speech to sell @Dodge Ram trucks? Totally offensive #mlk," wrote one user on Twitter.
Several other tweets expressed similar sentiments:
There was audible painful groaning at the Super Bowl party I'm at as everyone realized Dodge Ram was trying to profit off of an MLK speech

— Hunter Walker (@hunterw) February 5, 2018
Not sure MLK's dream was to drive a Dodge Ram.

— ItsTheReal (@itsthereal) February 5, 2018
"I have been to the mountaintop. And I got there in a Ram truck." – MLK

— SportsPickle (@sportspickle) February 5, 2018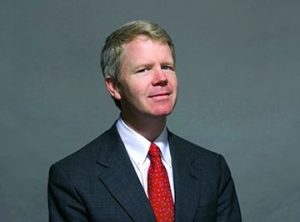 The Kellogg student team gave the Ram commercial a "C" grade overall, but Calkins had more to say in an interview with the New York Times. "It's the wrong mistake to make given everything that's going on in the U.S. right now," he told the Times. "There's so much emotion right now around race in this country that this was a high-risk move, and clearly it's not going over very well," he continued.
"I think it was well intentioned, but they're going to have a lot of explaining to do," Calkins continued. "They did not release this ahead of time, so they went for the surprise. They got that, but at the same time they now have a big problem with feedback and people being upset."
Though many on Twitter directed their ire toward Dodge—the Detroit-based car manufacturer founded by two brothers of that name in the early 1900s—the Ram Truck brand was officially separated from the Dodge car brand in 2009 as part of an acquisition by Italian automaker Fiat S.p.A. Its successor, Fiat Chrysler Automobiles, is the current owner of the Ram Tuck brand.
Perhaps some of the confusion around brand will be a boon to Ram's owner as it attempts to recover from its Super Bowl fumble. As for whether ad champion Amazon will look favorably on football champion Philadelphia as a spot for its future HQ2—another topic of speculation on social media last night—only time will tell. What we do know is that the students at Kellogg will carry lessons learned from advertising's biggest night along with them into their future careers in marketing.
For the full 2018 Kellogg School Super Bowl Ad Review results, click here.
To learn more about the Kellogg School Super Bowl Advertising Review, click here.