Beginning this application season, Harvard Business School (HBS) will no longer feature a Round 3 for applicants to its MBA program, the school's admissions director announced in a post to his blog this morning.
"After careful consideration, we have decided to focus our MBA application process on two rounds—with deadlines in September and January—and to focus our spring round on 2+2 applications," Chad Losee, HBS managing director of admissions and financial aid wrote on his Direct from the Director blog. "To be considered for the Harvard Business School Class of 2021, you need to apply in either Round 1 (September 5, 2018) or Round 2 (January 4, 2019)," he added.
"We are trying to do what is in the best interest of the admits," Losee explained to Clear Admit yesterday. The customary May release of Round 3 decisions has created a time crunch for incoming students in terms of securing housing, securing visas in the case of international students, and completing HBX Core, a set of online foundational courses all students are expected to finish prior to arriving on campus.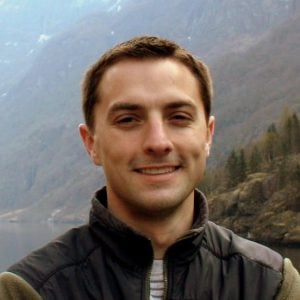 In addition to giving all admitted students adequate time to be fully prepared for fall enrollment, the decision to scrap Round 3 also reflects applicant behavior, Losee added. "One thing we have noticed over the last three years is that applicants are choosing this on their own," he said. "Round 3 application numbers have been going down, and Round 2 application numbers have been going up."
So, what do these changes mean for the next round of applicants? For starters, HBS will now admit its entire class in Rounds 1 and 2—with the exception of applicants to the 2+2 Program, the deferred admissions program for college students. The 2+2 deadline will still be in April.
There are not plans to significantly change the timing of Rounds 1 and 2 this year, Losee said. "We might adjust the date a little bit for Round 2, just by a day or two," he said. But the application deadlines for those two rounds will continue to be in September and January respectively.
As in the past, HBS will place some applicants on the waitlist as part of Rounds 1 and 2. As for whether the switch from three rounds to two will necessitate a change in terms of the overall size of the waitlist, time will tell, Losee said. "We never take for granted the people who are on the waitlist because we know they put a lot out there," he said. "We try to keep the waitlist as small as possible and to let waitlisted applicants know as soon as possible—and that will continue to be true."
Losee also noted that with the elimination of Round 3, some waitlist decisions could come earlier than they have in the past. "Until now we have needed to wait until Round 3 happens to make decisions with regard to our waitlist," he said.
HBS Decision Comes as No Surprise
"Based on the multiple calls for Round 3 applicants from a number of leading schools this year, this decision by HBS comes as no surprise," Clear Admit Co-Founder Graham Richmond said on hearing the news. "Today's MBA applicants are increasingly applying early." It's a trend that has been evolving over the past 10 to 15 years, during which time Round 1 has slowly eclipsed Round 2 as the round of preference and the message from schools to "apply early" has gradually sunk in for applicants.
"It's also likely a reflection of two new realities " Richmond added. "First, the new challenges faced in the U.S. immigration policies, even for student visas. And second, the fact that more and more MBA students seek to spend the summer months in pre-MBA internships (as opposed to leisurely backpacking around the globe)."
These forces together with the messages from leading schools for "serious" candidates to apply early likely contributed to the elimination of Round 3 by HBS, Richmond concludes. "With that said, one can't help but wonder if some Round 3 candidates—particularly the non-traditional sort who aren't in the MBA pipeline from an early date—may fall 'out of the process,'" he added.
Richmond added that he is not sure that every school will follow HBS's lead and eliminate Round 3, however. "There are likely many applicants who won't make the cut in Round 2 at the likes of Harvard, Stanford, and Wharton, who then may seek to submit late-round apps elsewhere," he said. "As such, I don't expect schools in the next tier (e.g. non-top-3) who are seeing declines in application volume to take this step."