Following last year's surprising announcement that Northwestern University Kellogg School of Management dean Sally Blount will step down from her role, provost Jonathan Holloway has announced that Kathleen Hagerty will serve as the interim dean while the school continues its search for a long-term replacement.
Blount, one of the only female deans to ever lead an M7 business school, has left behind an extraordinary legacy of fundraising and academic development. Her replacement certainly has big shoes to fill.
Holloway believes that Hagerty will do an excellent job in her new position as interim dean. "I am confident that Kathleen will provide a seamless transition when dean Blount steps down later this summer and until we conclude our search," Holloway said.
Both Hagerty's record of service and pedigree—including a Berkeley Haas MBA and a Stanford Ph.D.—may prove that the confidence is not misplaced.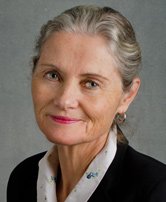 Hagerty has been with Northwestern Kellogg in a teaching or leadership position for more than 30 years. She currently holds the First Chicago Professorship in Finance, and her research focuses on the micro-structure of securities markets, disclosure regulation, insider trader regulation, and the efficacy of self-regulatory organizations. Hagerty's research has been published in various books as well as in prestigious finance journals such as the Quarterly Journal of Economics and the Journal of Financial Intermediation.
Hagerty currently serves as the senior associate dean of faculty and research at Kellogg, a position she previously held from 2010 to 2015. She also has occupied various other leadership positions during her time at Northwestern, including two terms as chair of the finance department and a two-year term as faculty director of Kellogg's Ph.D. programs.
Hagerty has also gained a reputation as an excellent scholar and respected faculty leader who can attract and retain world-class academic talent in an extremely competitive market. In addition, she has contributed immensely to the development of various academic programs for both graduate and undergraduate students at Kellogg.
Hagerty shared her thoughts about being appointed interim dean:
"I'm honored to assume this role and add to the myriad accomplishments of the Kellogg team under Dean Blount's leadership. I look forward to partnering with faculty colleagues, as well as our staff, students, alumni and broader community, to create knowledge and educate the next generation of business leaders."
Blount, who officially steps down on August 31, is quite happy with the announcement of Hagerty as the interim dean, describing her as a valuable member of the Kellogg community.
"As a long-time member of the Kellogg faculty, no one knows the school better or has a stronger commitment to our mission than Kathleen," Blount remarked.
She continued, "She is a deep believer in business education and a highly effective leader. I'm confident that she will maintain Kellogg's upward trajectory and ensure continuity of everything we love about Kellogg."
After she completes her term as interim dean, Hagerty will move into the Northwestern University Office of the Provost and serve as associate provost for faculty. In this new role, she will support about 3,700 faculty members as well as develop and execute the strategic vision of faculty.
Given her knowledge of the Kellogg community and its various members, Hagerty will be able to continue the work that dean Blount has done over the past seven years and create a rock solid foundation for the next dean, whenever they may arrive. Stay tuned with Clear Admit as the search for the next Northwestern Kellogg dean continues.