Each week we collect all the MBA news that's fit to print and provide a quick overview of the latest trending topics from top schools around the world.
Here's your quick MBA News You Need digest for the week of July 12, 2018.
MBA Programs Offer Math Camp for Liberal Arts Students
To reach more applicants from liberal arts backgrounds, Carnegie Mellon University's Tepper School of Business, Yale SOM, and Columbia Business School are among several leading MBA programs that have begun to offer math-intensive coursework over the summer. These "math camps" are ideal for former English literature and political science majors who lack the fundamental quantitative skills to handle the MBA course load. The goal is to better prepare these students for the semesters ahead by giving them the help they need now.
To learn more about these math-intensive offerings, read the original Wall Street Journal article.

Business School Criticism Could Turn Into Bigger Problems for Education
As corporations continue to pervade every aspect of our lives, including politics, and the gap between rich and poor widens, it's no surprise that we as a society are interrogating the value of an elite business school education. Professor Martin Parker's recent book, Shut Down the Business School: What's Wrong with Management Education, described business education as a "shorthand for some combination of greed and stupidity." It seems Parker's polemic, which is by no means an isolated attack, is beginning to impact employers.
Last month, McKinsey admitted that it would hire fewer MBA graduates in favor of a more diverse range of people. Amazon is another top MBA employer that has recently announced new hiring practices that may not favor MBAs. Complacency in the face of criticism is no longer an option; this cultural bias against MBAs is a problem that business schools and their graduates will have to address before long.
Read the Financial Times article.
UCLA Anderson Hosts 2018 BIT Conference Focused on the Services Revolution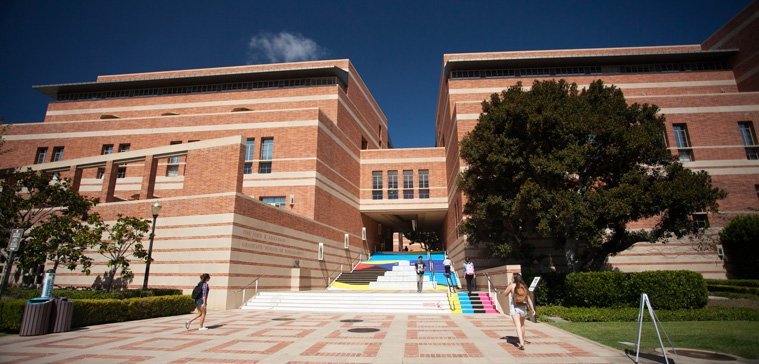 On July 19th and 20th, the UCLA Anderson School of Management will host the 2018 BIT Conference. This year's conference will focus on an "industrial revolution for services," in particular the myriad ways in which AI, IoT, and data analytics will affect the service sector.
During the two-day event, attendees, including managers, students, and faculty, will participate in a series of panels and presentations from top industry leaders, including Jeffrey Benabio, the director of health care transformation at Kaiser Permanente, and Jim Spohrer, the director of cognitive opentech at IBM.
Registration fees are $250 for both days or $150 for one day. Discounts are available for groups and full-time academics. Register now and visit the UCLA Anderson website to learn more.
Elon Musk Talks About the Qualities Required to Build Successful Companies
In a recent interview with Autobild.tv, Elon Musk discussed Apple Co-Founder Steve Jobs and Microsoft Co-Founder Bill Gates at length in terms of what it takes to build a successful company.
While Jobs and Gates were rivals with a number of key personality differences, Musk said they both excelled in their ability to find premium talent and to earn employee loyalty. Musk claimed that it's these two qualities that are most critical to the success of a company. "If you're able to get great people to join the company and work together towards a common goal," Musk said, "then you will end up with a great product."
While this seems like a simple concept, it can be difficult to implement. To hire quality employees that want to stick around, companies have to use various tactics beyond standard compensation. They offer perks like pet-friendly offices and organic spa access for extra incentive. Apple, for instance, gives employees product discounts and an on-site wellness center while Microsoft offers pet insurance and a free shuttle to and from work.
To learn how SpaceX acquires and retains top talent, read the full CNBC article.