MBA News You Need: Oxford Offers Algorithmic Trading Course, HEC Paris Launches New Branding, USC Hosts Supply Chain Summit, and More…

Each week we collect all the MBA news that's fit to print and provide a quick overview of the latest trending topics from top schools around the world.
Here's your quick MBA News You Need digest for the week of July 19, 2018.
New Oxford Saïd Course on Algorithmic Trading Shows Prevalence of AI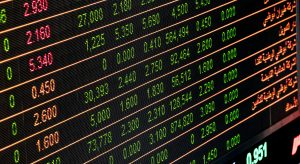 As AI and machine learning continue to burrow more deeply into nearly every facet of our lives, algorithmic trading has become a far more prevalent form of investing. That's why Oxford University's Saïd Business School has launched a six-week introductory course that offers insight into the successful application of computer algorithms to trading strategies. The course will offer students the ability to decide whether a hedge fund is worth the investment, as well as how to build a simple algorithmic trading model.
The new course is one of the first of its kind, according to Oxford Associate Professor Nir Vulkan. "It's relevant now more than ever, because of the increase in automation and because systematic funds have been gaining more momentum and becoming more popular, while artificial intelligence and machine learning are getting better." Financial Times
HEC Paris Launches New Brand Campaign
To set out a vision of the future, HEC Paris launched a new brand campaign titled "Tomorrow is Our Business." Since HEC trains the business leaders of tomorrow, the idea is that the school is well-positioned to direct transformation, understand innovative business models, strengthen social responses, and adapt to the digital landscape. Within the new brand campaign, HEC also makes a point to reinforce its primary focus as a business school.
The new campaign, assembled by BETC, was a natural outgrowth of Dean Peter Todd's third year on campus. It includes a 45-second film and a series of portraits, which allows viewers to share the lives of students who will impact tomorrow.
Alternatively, the portraits recognize some of HEC's most prevalent alumni including Best Buy CEO Hubert Joly, Danone CEO Emmanuel Faber, and L'Oréal CEO Jean-Paul Agon. You can read more about the new campaign here at #TomorrowIsOurBusiness.
[youtube https://www.youtube.com/watch?v=0gnyDHORmeE&w=560&h=315]
USC Marshall Gears Up to Host Global Supply Chain Management Conference
Policymakers, supply chain industry leaders, and academic scholars will gather for the sixth annual Global Supply Chain Excellence Summit on August 2nd and 3rd.
Held at University Park Campus and sponsored by USC Marshall, the event will highlight critical issues throughout the supply chain ecosystem, including perspectives on ports, blockchain, global trade, sustainability, digital transformation, and more.
The goal of the Summit is to supply tools for business leaders to use within their organizations, fields, and careers. On the true value of the conference, event founder and executive director of the Center for Global Supply Chain Management at USC Marshall, Nick Vyas said, "The people who attend our event are thought leaders from across the spectrum of the supply chain community. The gathering is a great way to make important contacts, recruit top supply chain management talent and learn from industry experience and applied research."
For more information about the event and how to register, visit the USC Marshall News center.
Interest in Clean Energy on the Rise at UVA's Darden School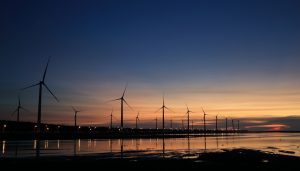 In 2017, renewable energy made up 17 percent of electricity generation. As renewables continue to grow more prevalent, MBA students at UVA Darden School of Business  have geared up to join the clean energy revolution. In fact, climate change is one of the most significant global challenges on the minds of Darden MBA students and the school has responded in kind with the Innovation for Sustainability concentration, the Business Innovation and Climate Change Initiative, and the Energy Club.
There are already many Darden students and alumni working in the clean energy industry. Recently, three Darden students and alum shared their stories on the Darden News site: Taylor Sheppard (Class of 2019) spoke about working at Virginia-based Apex Clean Energy, a fast-growing renewable energy company; Eran Gartner (MBA '92) spoke about working at Alston Group in Paris; and Dorothy Sosnowski (MBA '00) discussed her work at Portland General Electric. You can read their stories here.
[jetpack-related-posts]