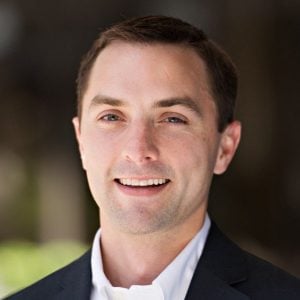 Earlier this summer, Harvard Business School (HBS) Managing Director of Admissions and Financial Aid Chad Losee let us know that he would be starting a summer blog series filled with application tips. He planned to share from his personal experience and tackle different elements of the application in each blog. The goal: to clear up any misconceptions applicants may have.
As promised, he kicked off the series in early July, devoting one of his first posts to providing clear, no-nonsense advice about how to complete the employment history section of the application. In subsequent posts he has shared tips on extracurriculars and awards, tests and transcripts, recommendations, and essays.
In case you missed any, here's what he had to say.
Extracurriculars and Awards
The importance of the extracurriculars and awards section of the application is to help HBS better understand what's important to you. For awards, it's pretty straightforward. Losee recommends choosing awards, from any part of your life, that are meaningful to you personally. As for extracurriculars, the school is looking for what you are involved in outside of work and the impact those activities have had on you.
There's no one extracurricular activity that the admissions team looks for. They want to build a diverse class, so they're looking for activities that are meaningful and exciting to you. And don't worry if you don't have three activities to list. If you can list one or two that really have meaning for you, that's totally fine.
"Many strong applicants have 'common' extracurriculars, but they pursue them with uncommon purpose or persistence," said Losee. "That kind of approach bodes well for the impact you can have at HBS and beyond, and it will come through naturally in your application and in your interview."
Tests and Transcripts
It's a big misconception that HBS admissions are largely based on your GMAT or GRE score. The admissions team considers every element of your application, and the standardized test score is just one small piece. The school primarily uses the GRE and GMAT score as a way to gauge your verbal and quantitative agility, which are important for thriving in class. And they're agnostic about which test you take—14 percent of the incoming Class or 2020 took the GRE.
"The transcripts should be one of the easiest parts of the application since your undergrad degree is already behind you by the time you apply," explained Losee. "Just upload your unofficial transcript (no need to convert or translate anything), and we'll take it from there. We look through your classes, major(s), grades, and your journey through your degree(s)."
Recommendations
Applicants have a lot of specific questions about recommendations. So, in his blog post devoted to that topic, Losee takes a Q&A style approach to cover as much as possible. Here's a little of what he had to say.
HBS asks recommenders two specific questions:

"How do the candidate's performance, potential, background, or personal qualities compare to those of other well-qualified individuals in similar roles? Please provide specific examples."
–"Please describe the most important piece of constructive feedback you have given the applicant. Please detail the circumstances and the applicant's response."

Ask people who know you well in a work context. In most cases, this should be your direct supervisor. Don't ask for a recommendation from a professor unless you worked with him or her in a significant way.
If you're hiding the fact that you're applying to HBS from your current employer, you can ask someone from a prior job or outside organization to write a letter for you.
Don't worry if your recommender is an HBS alumnus or not. It's more important that you choose someone who knows you well.
Do NOT go through draft letters of recommendations. You can share your application and essay and discuss your story with them, but do NOT help them write their letter.
You only get two letters of recommendation. Do not send in extra or ask people to write in on your behalf.
The best recommendations provide specific examples that help explain your impact and how you get things done.
Essay
Finally, Losee shared his essay tips, starting out with a reminder of the prompt:
"As we review your application, what more would you like us to know as we consider your candidacy for the Harvard Business School MBA program?"
He then goes on to talk about how the essay isn't more or less important than any other element of your application. However, when answering your essay, the two most important words to pay attention to are "what more?" Your essay should build on the rest of your application and share new information.
A few things to avoid:
Essays that rewrite your resume
Essays that are too long
Essays that don't focus on you
Essays that are so polished you've lost your personality
The new "Application Tips" series complements other scheduled HBS events and webinars—be sure to add those to your calendar as well.