Clear Admit had the pleasure of sitting down with Harvard Business School (HBS) Managing Director of Admissions and Financial Aid Chad Losee a few weeks ago when we were in Boston for the annual Graduate Management Admission Council conference. Losee shared then his plans to launch an Application Tips series on his blog. True to his word, he kicked things off earlier this month.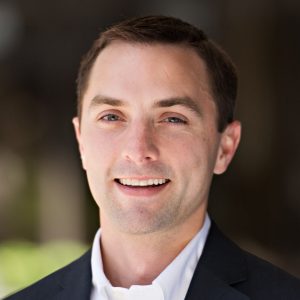 "When July hits, I know from personal experience that applying starts to feel 'real' when you are planning to apply to HBS in Round 1," he wrote. He's referring, of course, to his own application process to HBS not all that long ago. (He's a 2013 graduate of the MBA program.)
Each week, he plans to tackle a different element of the application, offering suggestions for how to approach it and clearing up any misconceptions applicants may have. "My goal is to demystify the written application and give you some simple, practical suggestions for putting together your story," he wrote.
Up first, in a July 13th post to his Direct from the Director Blog, he turned his focus to the "Employment History" section of the application. "I think there's a temptation to just 'go through the motions' in this part of the app—maybe because it feels similar to your resume?" he wrote. But doing so means missing a valuable opportunity to help the HBS admissions team really get to know you.
"The employment history section ought to be one of the more self-reflective parts of the application as you step back and take stock of your journey so far," Losee advised. "Don't be afraid to show a little personality in your responses!"
This means taking full advantage of the 250-charcter text boxes you're given to provide details about your most recent three jobs, including your role and responsibilities, company/organization description, reason for leaving, key accomplishments, and most significant challenge.
Use your own words—not an HR job posting or company boilerplate—to explain the most important aspects of your individual role as well as the specific division or team you are a part if you work for a large well-known company. "If you work at a startup or your family business, giving us details beyond what is available online is also very helpful," he added.
Your reason for leaving can be simple and straightforward. But take the opportunity to "reflect on the 'why' of a key transition in your work life," Losee continued. And do more than simply list key accomplishments or significant challenges—communicate why they were meaningful to you.
Losee will zero in on the essay portion of the application in his next post in the series, followed by recommendations, standardized tests/transcripts, awards/extracurriculars, and résumé.
We think it's great that he's taking the time to demystify the HBS admissions process. If you're gearing up to apply, you certainly don't want to miss out on what he shared. We'll capture the essence of his subsequent posts in recaps here, but you can also visit his blog yourself. HBS will also share the tips via Instagram, so if that's more your jam, you can follow along at @hbsadmissions.
Losee did confess to one hesitation at the outset of the series, namely that applicants might try to follow his suggestions too closely. "The written app is for you to introduce yourself—we designed a lot of 'space' in the app for you to tell your story," he stressed. "If you're following a rote/cookie-cutter approach we won't be able to get to know you. So, promise you won't do that?"
The new "Application Tips" series complements other scheduled HBS events and webinars—be sure to add those to your calendar as well.