We are thrilled to bring you Part II of our wide-ranging interview with Luke Anthony Peña, executive director of admissions and financial aid, on the admissions process at Dartmouth's Tuck School of Business. In Episode 16, Peña shared about his transition to Tuck from Stanford Graduate School of Business (GSB). He also talked in great detail about Tuck's recently revamped admissions process, including several shifts designed to make it more transparent and applicant friendly.
Without further ado, we're pleased to now present you with Part II of our interview with Peña, including valuable insights into Tuck's newly defined admissions criteria and how they map to individual components of the application. He also provides in-depth information about the role essays play in the Tuck admissions process, as well as the school's unique applicant-initiated interview process. Part II of our interview with Peña is available here or iTunes.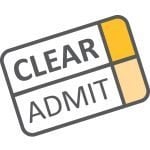 In case you missed Part I of our interview with Peña, check it out here.
If You Like What You've Been Hearing, Please Subscribe and Rate Us on iTunes!
We love seeing the audience for our podcast series continue to grow! Please, if you have enjoyed what you've heard, won't you take a moment to rank the Clear Admit MBA Admissions Podcast in iTunes? That can really help even more listeners find us. To ensure that you never miss an episode, you could even subscribe.
We have several additional Admissions Director Q&As lined up for later this summer, and soon we're excited to invite some more student voices to join us as well. If you have an idea for a future podcast, feel free to run it by us! Please send your pitch to [email protected].
Like the episodes that preceded it, this episode was hosted by Editor-in-Chief Jeanette Brown and produced by Contributing Editor Jonathan Pfeffer. Thanks to all of you who've been joining us! One more time: Ranking us in iTunes can help others find us, too, and subscribing means you'll never miss a podcast.