Sponsored Content
While visiting campus isn't required by most business schools, it's still an excellent idea. An MBA campus visit will not only give you a better idea of what life would be like as a student of that school, but it also can provide you with valuable application material and demonstrate your interest in a particular program. There's a reason why most business schools recommend a visit before you apply.
The truth of the matter is that on paper and online, most MBA programs look and feel the same. They offer similar courses, experiential experiences, clubs, recruiting, career services, and top faculty. In fact, there's often so much information to absorb from a school's website that it can feel impossible to determine which MBA program is best for you. You'll probably even have a difficult time determining what factors you most care about.
An MBA campus visit can help cut through this noise and marketing to figure out which programs offer exactly what you need. And considering that the cost of an MBA education at a top business school can cost as much as $300,000, making the right decision is critical. During a campus visit, you'll have the chance to gather the information you need for a successful application process.
Now, that all sounds great, but planning for a campus visit feels a little like surfing through business school websites. There's just too much information, so how do you make sure that you do what it takes to make the most out of your upcoming campus visit?
We talked with the admissions teams at seven top-tier MBA programs—Berkeley Haas, Cornell Johnson, Duke Fuqua, Michigan Ross, NYU Stern, UVA Darden, and Yale SOM—to discover what they think is most important during a campus visit. Below are the seven key things you need to know for a successful campus visit.
1.  Focus on the Campus Visit for Yourself NOT Your Application
At every school we talked to, campus visits are tracked when you sign up via their online portals. This means that you don't have to reach out to the school and say, "Hey, I visited." And that shouldn't be the focus of your campus visit anyway. Campus visits are meant to benefit your decision-making process and to give you better insight into the school's culture, offerings, and people, not necessarily to give you a check mark on your application.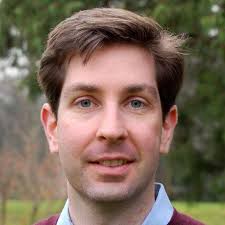 However, that's not to say that you shouldn't mention your campus visit on your application if it makes sense. Just make sure you weave it in naturally. If your campus visit helped you reach your final decision that an MBA program is for you, you can discuss that in your essay or interview by mentioning specifics, but don't expect the visit itself to earn you brownie points.
For Bruce DelMonico, the Assistant Dean for Admissions at Yale School of Management, you shouldn't use a campus visit to try and get ahead of the competition or to make yourself stand out on the application. Instead, you should focus on what you can get out of a campus visit to help inform your decision, and if it also helps your application, then that's awesome, but that shouldn't be the focus.
"You will not get 'bonus points' for visiting campus or interacting with us in any other way," said Bruce. "The benefit is purely to you in that a visit will allow you to learn more about the school than you might have been able to do another way. If that greater knowledge informs your application in any way, then that's terrific, and certainly mention it in your application if it fits organically with your overall submission, but mentioning a campus visit or people you've met simply for the purpose of mentioning them does not serve a useful purpose."
2.  Determine Your Objectives Before You Visit Campus
Before you schedule a campus visit, make sure you know what it entails. Read through the resources online to get a better understanding of who you'll be meeting, where you'll be visiting, and what you'll be doing. Some schools will allow you to pick and choose what activities you want to participate in, whereas others will have a set schedule. In either case, you'll want to know what opportunities are available, so you can plan what to look forward to.
At the same time, you'll want to outline your own objectives for your visit. Who do you want to talk to? What classes are you interested in? What clubs, centers, or areas of the school matter to you? What information do you need to decide if this business school is the right fit for you? You should be able to answer the question, "What do I want to gain from this visit?" and then prepare your approach from there.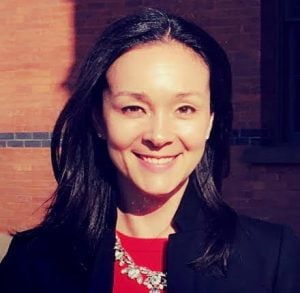 For Judi Byers, the Executive Director of Admissions & Financial Aid at Cornell University SC Johnson Graduate School of Management, the more objectives you have in mind for your campus visit, the more you'll get out of it.
"Understanding what you hope to gain from a campus visit will help you decide how you should approach your visit and prepare," explained Byers. "Some candidates choose to visit early on to get a sense of whether a program might be an option to consider. Others choose to visit once they've placed a program on their 'short list,' hoping to have a closer look at their potential experience and have conversations to further inform their application essays and admissions interviews. Regardless of where you may be in the process, it's always helpful to have your baseline research completed and your questions and visit objectives outlined."
3.  Prepare Your Questions in Advance
Just as you need to plan the objectives for your campus visit in advance, you should also have a list of questions you want answered ready to go. During your campus visit, you'll be introduced to a wide variety of people from faculty to students, admissions team members, and more. Have a few questions ready for each group of people and remember to be as specific as possible. The reality is that asking a generic question such as, "Why do love this MBA program?" won't be nearly as helpful as asking a question like, "How did this particular experiential learning opportunity impact your experience?"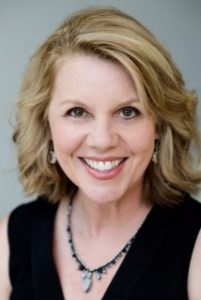 UVA Darden's Dawna Clarke, the Executive Director of Admissions and Financial Aid, recommends that you figure out what you want to get out of the visit and then plan from there.
"We advise students, if possible, to familiarize themselves with the Darden community and Charlottesville in advance of visiting us on Grounds so you can bring thoughtful questions," said Dawna. "You can read our school blogs, read student profiles, watch student-led webinars, and check out the Charlottesville and County of Albemarle websites."
4.  Leave Opportunities for Unplanned Connections
While it's great to have a set schedule for your campus visit and to plan out everything as much as possible, there is such a thing as too much planning. When you're on campus, there will be a myriad of opportunities for unplanned things to happen. For example, you might be walking across campus and run into a group of current MBA students who have time to talk with you and answer all your questions. Oftentimes, it's these unplanned interactions that can provide you with the most value and insight into a business school.
Diana Economy, the Director of Full-Time MBA Admissions at University of Michigan's Ross School of Business, recommends leaving time and opportunities for these types of connections. Don't get so focused on your deadlines or "must-dos" that you miss the potential cute-meets that could change everything.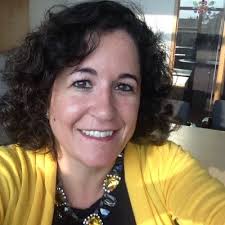 "In preparation for your visit, craft a schedule that makes sense given your interests, but be sure to leave time for organic connections because that can really give you a sense of the energy of a place," said Diana. "It is helpful to gather perspectives from many students but be mindful of how busy they are and keep conversations brief (no more than ~30 minutes is a good rule of thumb)."
5.  Reach Out to Student Ambassadors to Help Plan Your Visit
If you don't know where or how to start planning your student visit, all seven schools recommended reaching out to their student ambassadors to get started. These students are specifically available to help prospective candidates learn more about the school, plan their visits, and gain one-on-one insight into the student experience. For the most part, these ambassadors are always available to answer your questions about the MBA program and to be your guide on-campus and off.
Lauren Calio, the Director of MBA admissions at the NYU Stern School of Business, explains that you can reach out to students ambassadors directly before your visit. This gives you control over the communication process, so you can plan your visit and questions as needed.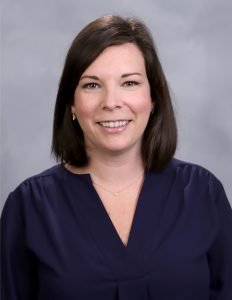 "A great place to start is to reach out to our MBA Admissions Graduate Student Ambassadors at [email protected]," said Lauren. "These current students partner with our Admissions office to share their student experiences and answer the questions you may have about Stern and navigating the application process. They are also a great resource for planning your trip."

6.  Visit When Classes Are in Session, If Possible
If you can only visit campus during the summer, that's fine, but it may not give you the best experience possible. Though you should definitely plan your campus visit when you can give it your full attention, you should also be aware that there are better times to visit than others. In particular, all seven schools recommended visiting campus during the Fall or Spring semesters, when courses are in full swing. This time will give you the best idea of what it's actually like to be a student.
However, that's not to say that you shouldn't plan your visit carefully. Throughout the year, there are various activities that can help and hurt your campus visit. Make sure you attend during a time that matches your schedule as well as the school's. Allison Jamison, the Assistant Dean of Admissions at Duke University's Fuqua School of Business, recommends checking with the school calendar and the admissions team to see when you should visit.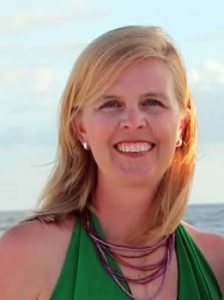 "The best time to visit will be when classes are in session and student activities are in full swing, which will typically be September through November and February through March," Allison said. "Ask current students what activities may be going on and see if there is something that you'd be interested in attending (basketball, anyone?). If you are visiting outside of the organized campus visit program, make sure that our campus will be open at the time you plan to visit. Also, remember that there will be times that students and faculty are less available, such as during exams and break times. While you can still visit at those times, you will miss the opportunity to meet more students and see the campus in its natural busy state."
7.  If You Can't Visit Campus, Choose to Meet Your School Another Way
Now, we know that it's not possible for every candidate to schedule a campus visit. Don't worry! Not visiting campus won't hurt your chances. Campus visits are not mandatory, and the admissions teams understand that a visit just isn't in the cards for everyone. However, that doesn't mean you should rest on your laurels if you can't visit campus. Instead, you should speak with the admissions team or review the school's calendar to see what events you can attend.
Most top-tier business schools travel around the country hosting a variety of MBA events. Attending even one of these events is an invaluable experience and can help make up for a missed campus visit. Liz Rosenberg, the Senior Associate Director of Full-Time MBA Admissions at U.C. Berkeley, said that while nothing can truly replace a visit on campus, there are many other ways to get in touch with the school personally.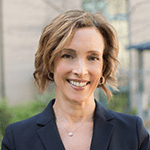 "Knowing that many applicants will not be able to visit us in person, all the schools have a myriad of events listed on their websites offering applicants the opportunity to connect with admissions representatives and alumni across the US and around the world," said Liz. "From individual school information sessions and application workshops to multi-school presentations, MBA fairs, coffee chats, and diversity events, we spend a tremendous amount of time on the road so we can get to know our applicants better. Additionally, we all offer virtual events such as webinars and chats so that every applicant has an opportunity to connect with us. Even if you can't make it to campus during the application period, it is strongly recommended that every admitted student visit a school in person before deciding whether or not to attend. The only way to get the true flavor of a school's culture is to spend some time on campus – with faculty, students and admissions staff – to be sure it's the right place for you."
8.  Inside the Schools
So, what exactly did the admission teams at U.C. Berkeley Haas, Cornell Johnson, Duke Fuqua, Michigan Ross, NYU Stern, UVA Darden, or Yale SOM have to say visiting campus? We asked each school the same three questions to gain specific insight into each school and how they think.
How do you make sure that the school knows you visited campus?
What should you prepare for your upcoming campus visit, and how should applicants go about this preparation?
When is the best time to visit a campus? Are there times to avoid and when visiting during the best time, how do you put your best foot forward?
You can find out what each school had to say:
9.  Conclusion
Visiting campus is always a good idea and all seven of the top tier schools that we spoke with believe that it can offer invaluable insight that you can't gain any other way. The key to making sure your visit is a success is to prepare for it. Review what a campus visit entails, outline your objectives and questions, and reach out to student ambassadors for help. Then, just be sure to visit campus when it most makes sense—when students and faculty are on campus and available to talk with you.
If you'd like to attend an event with U.C. Berkeley Haas, Cornell Johnson, Duke Fuqua, Michigan Ross, NYU Stern, UVA Darden, or Yale SOM, you can find a calendar of events here.