Round 1 applicants continue to receive invitations to interview. But depending on the school, the person who serves as your MBA interviewer could vary. Today alone, there have been MBA LiveWire reports of invitations to interview at Chicago Booth, INSEAD, UCLA Anderson, UT McCombs, and Cornell's Johnson School, among others.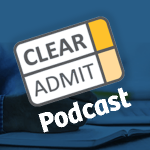 If you suddenly find yourself in the throes of preparing for an interview, take a moment to revisit one of our earliest MBA Admissions Podcasts. Episode 2, which aired last spring, takes a closer look at who does the interviewing at different MBA programs and how to prepare accordingly. Take a listen below. You can also now find the podcast on both iTunes and Stitcher.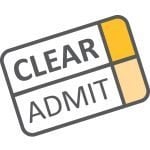 Hosted by Editor-in-Chief Jeanette Brown, this interview episode featured in-depth advice from Clear Admit Co-Founder Graham Richmond drawing on expertise he developed working in admissions at Wharton and later an MBA admissions consultant to thousands of applicants to top schools. It was produced by Contributing Editor Jon Pfeffer.
As always, if you enjoy the podcast, please take a moment to rate us on iTunes, which will help more listeners discover us. Best of luck on any imminent interviews, and stay tuned in the coming weeks for new interview podcast episodes as well as a few more from our archives.
We've also been busy recording all new interview-focused podcast episodes, one of which will air tomorrow. And in case you missed it, our podcast with Harvard Business School's Chad Losee yesterday also shared key details about that school's interview process.
In addition to a growing library of audio resources on MBA interview tips, we also provide in-depth advice in our Interview Guides for each school, which include school-specific detail and strategy for acing the interview. Of course, you'll also want to take advantage our our comprehensive Interview Archive, which includes thousands of reports from candidates themselves.