Sponsored Content
Choosing where you want to attend business school for your MBA program is not an easy decision. First, you have to consider how your top picks rank on the 2018 U.S. News & World Report's Best Business Schools, the Financial Times Global MBA Ranking, and the Economist. But that's just a piece of the puzzle.
You also need to consider what each MBA program is synonymous with, whether that's experiential learning, exceptional career management, world-class faculty, or something else entirely. Then, you have to decide how all of those distinct aspects fit your needs, wants, and plans.
For example, one school might place more MBA graduates in consultancy than any other program, but if you're interested in entrepreneurship instead, that won't be very helpful. At the same time, you might decide that you want to get a job outside of the U.S., so a globally-focused program is best.
The key thing to remember is that just as no MBA program is identical to any other and neither is any MBA candidate. So, before you sit down and start listing out where you think you want to go to school, you need to figure out what you want.
We had the opportunity to speak with the admissions teams at seven top-tier MBA programs—Berkeley Haas, Cornell Johnson, Duke Fuqua, Michigan Ross, NYU Stern, UVA Darden, and Yale SOM—to discover what sets each school apart and what they have in common. To do this, we asked four simple questions:
What sets your campus culture apart from others? What type of MBA applicants would best be suited to your culture?
What are the top industries your MBA graduates enter, and how does your program work to develop relationships in those industries for the best career opportunities?
What geographies do most of the MBA's who enter your program come from?
In regards to the student experience, what sets your program apart?
Find out what each school had to say:
From these questions, we came up with seven tips for helping you choose the best MBA program based on what makes each of them unique.
1. Think About Location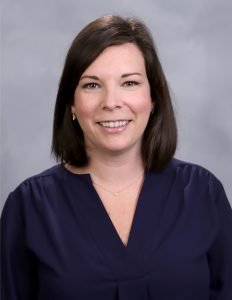 In many ways, the location of a particular b-school defines the MBA program, which is the case for NYU Stern School of Business. Lauren Calio, the Director of MBA Admissions, explains that being located in New York City is a huge part of who they are and what they offer.
"Our culture is truly defined by our location in the heart of New York City. The energy, resources, accessibility, and network of New York is infused into all that we do, from our faculty to networking to cultural experiences," said Lauren. "Stern's collaborative culture can be defined simply as IQ + EQ. Our education is fueled by a community of exceptional individuals who possess both intellectual and interpersonal strengths to act as forces for change by turning ideas into action and inspiring others to their cause. We're a community with heart, located in the heart of business."
And NYU isn't the only school to point out their location as key to their culture. UVA Darden is highly impacted by Charlottesville, VA, which was named as the happiest city in the U.S. The city's entrepreneurial community has not only helped the School's entrepreneurship centers and programs flourish, but it has also impacted the classroom, encouraging more case method learning. So, location is key.
You need to choose a program where you not only love the school, but you love the city. For Duke Fuqua, that means being part of the Durham Research Triangle Park (RTP) area of North Carolina. For Berkeley Haas, that means being in the heart of the new economy in the San Francisco Bay area. Whatever you're looking for in your MBA program, the location has to come into play.
2. Determine the Culture
Culture is one of the most subjective and hard to define features of any MBA program. The reality is that every campus feels different, every classroom is unique, and each b-school has its own specific goals. While there will be overlap between most of the top programs—an emphasis on leadership and a desire to develop a collaborative, supportive, immersive, and diverse experience—there will also be cultural aspects that make each program entirely one-of-a-kind.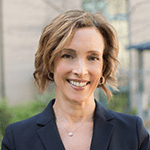 For example, Liz Rosenberg, the Senior Associate Director of Full-Time MBA Admissions at U.C. Berkeley's Haas School of Business, described the leadership principles that define the school. She told us that these concepts not only define the culture, but the type of students they accept as well as the mission of their program.
"At Berkeley Haas, we stand for our distinctive culture," said Liz. "Haas students self-selected Berkeley's Four Defining Leadership Principles because they treasure humility, curiosity, ethics, authenticity, and academic rigor. Our culture inspires a different kind of leader—one driven by the desire to perennially learn and innovate and one whose mission extends far beyond his or her own career path."
As for Duke Fuqua, their culture is impacted most by their curriculum. As part of that, the school breaks its learning into terms instead of semesters, allowing students to take electives earlier. This also allows for a more customized and diverse experience, which is partly responsible for the culture of teamwork and diversity they embody. While at the same time, Michigan Ross focuses on creating a truly global community with alumni in 108 countries around the world.
3. Look at the Unique Program Opportunities
Each MBA program has something unique that it offers over every other program. It can be anything from a particular club to a Center, case study competition, or concentration that fits your exact needs and interests. They key is to figure out what is important to you and then to see what each school offers within that area of expertise.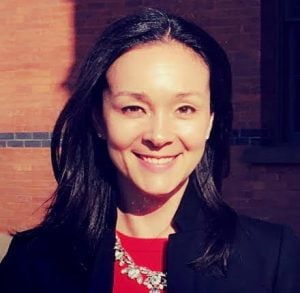 For example, at Cornell University SC Johnson Graduate School of Management, most MBA graduates enter the finance industry (50% in investment banking, specifically), consulting, and general management. According to Judi Byers, the Executive Director of Admissions & Financial Aid, this has a significant impact on the type of student clubs, organizations, immersions, and programs the School offers.
"Our strengths in these areas are a function of an integrated career management program to include our immersions, career work groups led by successful second year MBA students, JPrep programs (which introduce first-year students to ideas and trends in various industries), and one-to-one advising with professional career development staff, all of whom have prior industry experience," said Judi. "Additionally, student clubs and organizations like Old Ezra, the Consulting Club, and General Management Association provide access to educational and professional development opportunities in these fields."
At UVA Darden, unique program opportunities come in the shape of 15 different research centers and initiatives covering everything from entrepreneurship and innovation to asset management and business in society. On the other hand, NYU Stern focuses on offering MBA students the chance to take up to 25 percent of their courses at other NYU graduate schools. This means students can take classes in the law school, humanities, economics, and more.
4. Ask About the School's Industry Connections
For the most part, industry connections at a school are going to come from three main avenues: alumni, location, and student interest. Depending on the MBA program, you might discover that it's easier to gain a job in a particular industry because they have relationships with top employers in that area. It's best to have some type of idea about the career you want post-graduation so you can choose a School that offers the right connections.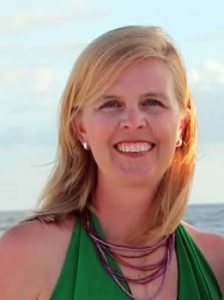 At Duke University's Fuqua School of Business, the Assistant Dean of Admissions Allison Jamison highlights the School's emphasis on consulting with 34 percent of their students entering that industry. That presents some unique opportunities at Duke Fuqua within consulting.
"For the past several years, the largest group of our graduates, around 34% percent, chose to enter into a consulting role after graduation," said Allison. "This choice reflects the breadth of Fuqua's curriculum offerings as well as the diversity of our class—consulting takes many different forms and spans industries and job functions. We also have large portions of the class choosing financial services, marketing, and healthcare, among others."
On the other hand, Berkeley Haas is known for many of their graduates entering the technology field, which can cover an ever-expanding breadth of opportunities from traditional IT or telecom firms to industry leaders such as Twitter, Facebook, and Amazon. At the same time, UVA Darden sends its students into consulting, financial services, and technology almost equally, and so collaborates with employers, student clubs, and faculty in those areas.
5. Look at Other MBA Applicants
You won't be the only MBA candidate in your program, so don't forget to look at the School's class profile as a whole. It matters who will be your classmates because these will be the individuals that you work side-by-side with day in and day out. At the same time, your classmates will also become your network in the future, so the more diversity and interests represented, the better.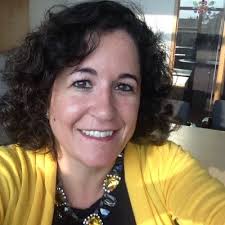 Diana Economy, the Director of Full-Time MBA Admissions at Michigan Ross School of Business, explains that their MBA applicants come from all over. There's no particular state, region, or country that is responsible for the majority of candidates. Instead, the school focuses on accepting the best candidates possible.
"Our student community hails from geographies all over the world and includes students from 40 different countries," said Diana. "Domestically, our largest source of students is consistently New York followed by Chicago, Washington, D.C., Boston, and San Francisco. Internationally, the greatest number of our students come from India, China, Brazil, and Japan."
The same goes for the other top MBA programs we interviewed for this article. At Yale SOM, 43 percent of students are women, 27 percent are students of color, 12 percent are under-represented minorities, and 45 percent hold passports from another country. At NYU Stern, the class is 39 percent international with domestic students hailing from the East Coast as well as California.
6. Ask About the Student Experience
Student culture and experience might seem similar at first, but they do have a few distinct differences. When talking about the student experience, we're really looking at items such as socialization, program workload, learning, and teaching. For an MBA program, student experience is related to campus life and what each day will feel like inside and outside the classroom.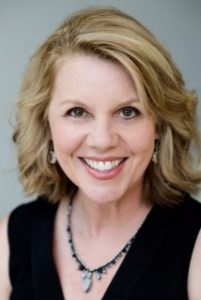 At the University of Virginia's Darden School of Business, Dawna Clarke, the Executive Director of Admissions and Financial Aid, recommends that you talk to current MBA students at each prospective school to see what they say about the experience. At UVA Darden, the student community is very tight-knit with many student-led initiatives designed to bring everyone together.
"Darden students regularly comment on how they weren't expecting the level of community and support they find amongst their classmates and faculty members," said Dawna. "Beginning with our tradition of daily First Coffee with the entire school and reinforced by annual student-led initiatives like Resilience Week, Love is Love Week, Global Week and many others, Darden students are eager to share in and appreciate one another's passions, backgrounds, and interests."
At Michigan Ross, a big part of the student experience is related to the idea that you "learn best by doing." That means that MBA students spend much of their curriculum completing projects based on real business challenges that span industries, geographic regions, and functions. At the same time, for Cornell, the student experience comes down to two specific aspects of the MBA program: immersions and leadership programs. It's both of these things that have the greatest impact on MBA students, teaching through hands-on practicums and training in "Competence, Character, Compassion, and Courage."
7. Figure Out What You Want
In the end, the most important element of choosing the right MBA program for you has to do with what you want to get out of the entire experience. The ideal program for your best friend might be a horrible fit for you. Don't make your decision based on anyone else. Instead, write out a list of what you want and then find the program that ticks off all the options.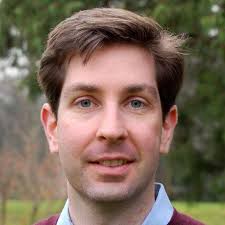 That's why at the Yale School of Management, Bruce DelMonico, the Assistant Dean for Admissions, talks about the importance of being able to customize your MBA education. In this way, you can pick and choose the best elements of the program for you.
"Our unique Integrated Curriculum, featuring the Yale-developed raw case approach, is distinctive in how it teaches students to think in a broad, interdisciplinary way," said Bruce. "In addition, we offer an array of global study opportunities, including through the Global Network for Advanced Management, that help prepare our students for the kinds of global careers they will have after they graduate. And at Yale SOM, it is possible to take electives anywhere at Yale without limit—from Yale College to the Law School to the School of Forestry and beyond—allowing students to tailor their education truly to suit their particular interests."
Conclusion
Choosing where you'll earn your MBA isn't a decision you can make overnight and without a lot of in-depth research. The key is to first define what you're looking for. Then, find the schools that offer classes, activities, initiatives, faculty, and clubs that fit your interests.
A good place to start is by attending an event hosted by your top choices. This way, you can get insight from multiple schools and admissions teams at one time. The good news is that the seven schools we interviewed regularly get together to host admissions events for prospective students.
If you'd like to attend an event with U.C. Berkeley Haas, Cornell Johnson, Duke Fuqua, Michigan Ross, NYU Stern, UVA Darden, or Yale SOM, you can find a calendar of events here.
You can also start comparing your top program by diving deep into what each school had to say in their complete interview with us. Check out their individual school articles here: