When you spend seasons on end playing game after game, what sounds exciting to an NFL player? Something different that allows you to take your education one step further. At least that's the case for Stephen Gostkowski and a couple of his teammates on the New England Patriots who are close to earning their MBA.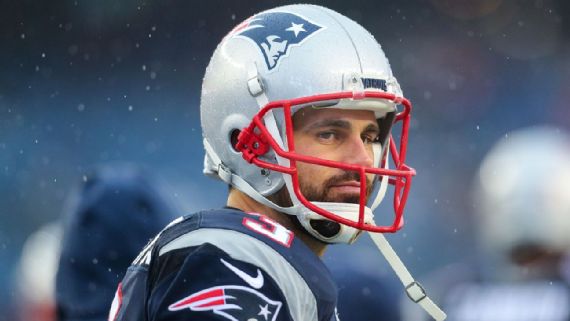 Gostkowski told ESPN.com, "I was looking for something that would challenge me and something that would obviously help me going into the future. These seasons, they pile on back to back, and it's kind of nice to have something different to put your time and energy into it for a little bit."
The good news is that Gostkowski and his teammates Ted Karras and Joe Thuney are not on their own when it comes to paying for and pursuing their MBA at Indiana University's Kelley School of Business. Thanks to the NFL Players Association, their courses are fully reimbursed. And since their courses are available online, they don't have to skip practice for school. They can learn in the offseason.
The players can also take their MBA courses as slowly or as quickly as they want. Gostkowski only takes one class each offseason and is 50 percent of the way toward his degree while his colleagues take two classes every offseason.
For 2016 third-round draft rookie Joe Thuney, being able to earn his MBA while playing football and being reimbursed by the NFL Players Association is "almost too good to be true."
"Why wouldn't you want to take advantage of this? Football isn't going to last forever," Thuney said. "I'm two years in, chipping away at that. It's a long process and going well. It's interesting stuff."
As for Ted Karras, he recognizes that having the option to earn his MBA for free is an excellent benefit for NFL players. "Education is the biggest chunk of debt we have right now in my generation and to have an opportunity to get a third degree with no debt is pretty special, so I couldn't pass it up," said Karras.
To learn more about how the NFL Players Association helps players continue their education, visit the website. And you can read the full story from Gostkowski, Karras, and Thuney here.