Sponsored Content
If you're an MBA candidate, you probably know that networking is vital to your experience. You've probably even started to consider what events you'll attend and what classes you'll sign up for once you start school to help build your network. But did you know that you can start your network before you even apply? At least that's what the Yale School of Management recommends. There's no time like the present to start building a diverse network of contacts that will help you throughout the MBA applications process, during your MBA program, and beyond.
To get a better idea of what MBA networking looks like at Yale SOM, we talked to Bruce DelMonico, the Assistant Dean for Admissions at Yale SOM.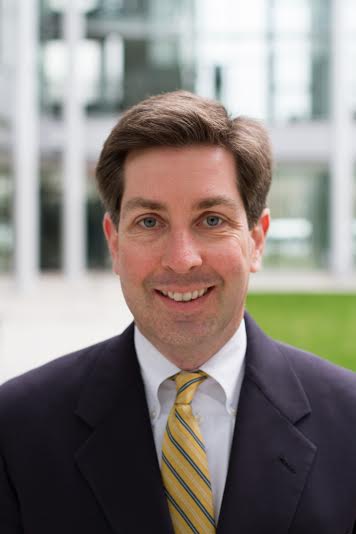 How does attending a multi-school event open up networking opportunities and how can an MBA candidate take advantage?
One of the benefits of attending a multi-school event is that you're able to connect with admissions officers and alumni from a number of top schools, as well as candidates who are interested in each of these schools. As an MBA student and graduate, your network will primarily be within your own school, but there are opportunities to multiply your network by connecting with students and graduates of other MBA programs as well. Multi-school events are a way to begin this process.
Candidates can take advantage of this opportunity by meeting as many of the admissions officers and alumni as they can, and taking steps to keep in touch with them. Not only is it important to meet people who will be part of your network, but you need to maintain your network or else it will be of no value to you. Be sure to follow up with the people you meet at a multi-school event, and be sure to keep in touch with them whenever you have reason to do so.
How does your program promote candidate diversity and why is it important to your students' success and network?
We work with a number of organizations, such as The Consortium for Graduate Study in Management, Management Leadership for Tomorrow (MLT), National Black MBA Association (NBMBAA), Prospanica, The Riordan MBA Fellows, Toigo Foundation, Forte Foundation, and Reaching Out MBA (ROMBA), to provide networking, scholarship, and mentorship opportunities to our students.
In addition, we host a series of Yale-sponsored events throughout the year to allow candidates an opportunity to connect with our community and get a sense of our unique culture. These events include SOM Communities, Fall Friday for Women, and Military Open House. We also host an Emerging Leaders Seminar that is intended to expose early-career professionals of color to the possibilities of an MBA.
Finally, we have a host of student Admissions Ambassadors from a range of backgrounds who have made themselves available to speak about their experience at Yale and the value of diversity to the Yale SOM experience.
To this end, we believe that diversity is important because as a student you will learn much more by being exposed to classmates who think differently than you do than if you were surrounded by people who already think the same as you. You will also be a better leader if you are sensitive to, understand, and are able to incorporate different viewpoints and opinions—research shows that diverse teams are more successful than homogeneous ones.
Are there any unique opportunities that your school offers to expand an MBA candidate's network?
In addition to the relationships highlighted above, one of the key advantages Yale SOM students have is access to Yale University. As a student, you can take electives across Yale without limit, which will allow you to network with students from across the university. In addition, once you graduate from Yale SOM, the entire Yale alumni directory is open to you—not just the SOM directory, but Yale College and all the other Yale graduate and professional schools. This access greatly multiples the network available to you in very real and important ways.
Yale SOM wasn't the only school to answer these questions. If you'd like to see what the admissions teams at Berkeley Haas, Cornell Johnson, Duke Fuqua, Michigan Ross, NYU Stern, and UVA Darden had to say, head here.