Sponsored Content
At the NYU Stern School of Business, networking is a great way to get to know a school, the MBA program, the admissions team, the application process, and prepare for your future. That's why it's so vital that you meet and engage with as many people as possible in as diverse of an environment as possible. The good news is that NYU Stern has many unique opportunities set up to make networking as an MBA student a breeze.
Check out MBA Admissions Director Lauren Calio's recommendations for MBA networking at NYU Stern.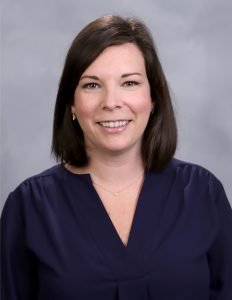 How does attending a multi-school event open up networking opportunities and how can an MBA candidate take advantage?
At our events, you will meet with a lot of people early on in the application process and start building your business school network.  These events are a great way for prospective applicants to meet with Admissions representatives and alumni from multiple schools at one time.  It is also a unique opportunity to meet other candidates going through the application process. These people have the potential to be your future classmates, business partners, and lifelong friends—don't be afraid to put yourself out there and say hello!
How does your program promote candidate diversity and why is it important to your students' success and network?
NYU Stern is committed to building a culture that respects and embraces diversity, inclusion, and equity.  This is incredibly important and we believe it truly enhances the conversations that happen in the classroom. Whether a different industry background, work experience or cultural background, diversity of thought and collaboration is at the core of what we do and who we are.
NYU Stern hosts a number of events to support prospective students from diverse populations. During the Discover Stern Fall Diversity Weekend, for example, candidates have the opportunity to meet Stern students, alumni and administrators. During the Stern Military Summit, active duty and military veteran prospective students are invited to a day-long admissions event to learn about the strong military community at Stern. Additionally, several of Stern's MBA clubs also host educational events for prospective students, such as OutClass, Stern's LGBTQ community club.
More information on events and resources for diverse populations can be found on our website.
Are there any unique opportunities that your school offers to expand an MBA candidate's network?
Stern partners with a number of external organizations including MLT, Consortium, Forté, and ROMBA. We host a number of on-campus diversity events and attend many events with these partner organizations. Check our website and feel free to reach out to our office to learn more about these events.
In addition to our partnerships with organizations that promote underrepresented minorities, women and LGBTQ students in business, Stern has a strong military veteran student population as well as the Fertitta Veterans Program, an innovative program specifically designed for military veterans and active duty students to support their transition to business school.
NYU Stern wasn't the only school to answer these questions. If you'd like to see what the admissions teams at Berkeley Haas, Cornell Johnson, Duke Fuqua, Michigan Ross, UVA Darden, and Yale SOM had to say, head here.