Sponsored Content
You've decided to apply for an MBA program, great! Now what? Now, you start networking right away.
At UVA Darden School of Business, the earlier you start building your network the better. Your network will be invaluable throughout your MBA career and beyond, as long as you take advantage of every opportunity. The good news is that UVA Darden has many unique MBA networking possibilities, all of which will help you create a diverse set of connections that will see you through life.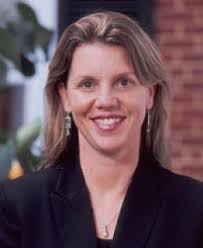 To gain insight into what MBA networking is like at UVA Darden, we spoke with Dawna Clarke, the Executive Director of Admissions and Financial Aid. Here's what she had to say.
How does attending a multi-school event open up networking opportunities and how can an MBA candidate take advantage?
Attending a multi-school event is a great way to connect with admissions representatives and alumni from target schools. These events are designed for maximum efficiency and convenience, and they are a great first step as you learn more about MBA programs.
After the event, consider connecting with the alumni you met on LinkedIn. In addition, most of the schools will be hosting school-specific events in your area. If possible, make time to attend a school event. Group events are a great place to start, but school events will likely give you a deeper feel for a school's culture and community.
And don't discount the fellow prospective students you meet along the way. These applicants are on a similar trajectory as you, and they will likely attend MBA programs and go on to have great careers. Stay in touch. Not only can they be a support network for you as you navigate the admissions process, but they just might be a career resource for you down the road. You never know. After all, networking is not just about making connections, but also maintaining connections.
How does your program promote candidate diversity and why is it important to your students' success and network?
Diversity and inclusion are critical to our educational mission at Darden. We seek to develop responsible leaders, and the leaders of tomorrow know that diversity makes for stronger teams, better decisions, and superior outcomes. These lessons inform everything we do at Darden, from recruitment to teaching to alumni engagement.
Furthermore, as a case method school, we seek to have as many different kinds of people and perspectives in the classroom as possible. Differences make for a richer and more vibrant case discussion, and every student plays an important role in shaping the educational experience of her peers. As an Admissions team, we are focused on building a class of exceptional people who will stretch and challenge the perspectives of their classmates.
Are there any unique opportunities that your school offers to expand an MBA candidate's network?
Every event you attend as a prospective MBA student is ultimately a networking opportunity. As noted above, even if you only connect with fellow applicants, each event presents another opportunity to build and expand your network.
Our Admissions Team is here to assist you in any way we can, but our current students and alumni also play an important role in our recruitment efforts. The great thing about Darden is that we have an incredibly responsive alumni network, and prospective students are always struck by just how nice and helpful Darden students and alumni are. This is great news for you! Use it to your advantage. Whether you join us for an event or reach out to a club, remember: the person on the other end of the conversation wants to talk to you. She was once a prospective student and someone answered her questions, and she is excited to return the favor.
Darden is also a longtime supporter of MLT, the Consortium, Forte, ROMBA and many other organizations committed to building MBA access and awareness. We encourage applicants to explore these organizations, as they provide tremendous resources for prospective MBA candidates and incredible networks for members.
The most important thing to remember as you take this next step in your career is that there is no shortage of people who are here to help you as you explore your options. Join us for an event. Connect with our alumni. Learn more about our school. But most importantly, give us an opportunity to get to know YOU.
UVA Darden wasn't the only school to answer these questions. If you'd like to see what the admissions teams at Berkeley Haas, Cornell Johnson, Duke Fuqua, Michigan Ross, NYU Stern, and Yale SOM had to say, head here.