Clear Admit is delighted to share admissions insights from Judi Byers, the Executive Director of Admissions & Financial Aid at Samuel Curtis Johnson Graduate School of Management.
This past summer, Clear Admit's Jeanette Brown had an enlightening conversation with Byers.  Read on for more about the ins and outs of admissions at Johnson, the application and interview processes, and more.
CA: Can you tell us when you came to Johnson, where you have been before, and how you got into the career of MBA Admissions?
JB: I have been with Cornell Johnson now for about three and a half years. Prior to Johnson, I was in Washington, D.C., with American University's Kogod School, which is where I started my admissions career, following my undergraduate studies at the university.
As an undergrad, I was a very engaged student ambassador and really resonated with the work that was done in admissions. I never envisioned myself getting on this path, but I did. I worked, at American, initially with undergraduate business students. By the time I left the Kogod School in 2014, I had responsibilities for admissions for their full-time and part-time MBA programs, as well as a portfolio of specialized masters.
I have had a phenomenal career, and experience, so far in admissions. I was excited that I was able to bring some of my experiences that I have had, to the Johnson school here in Ithaca.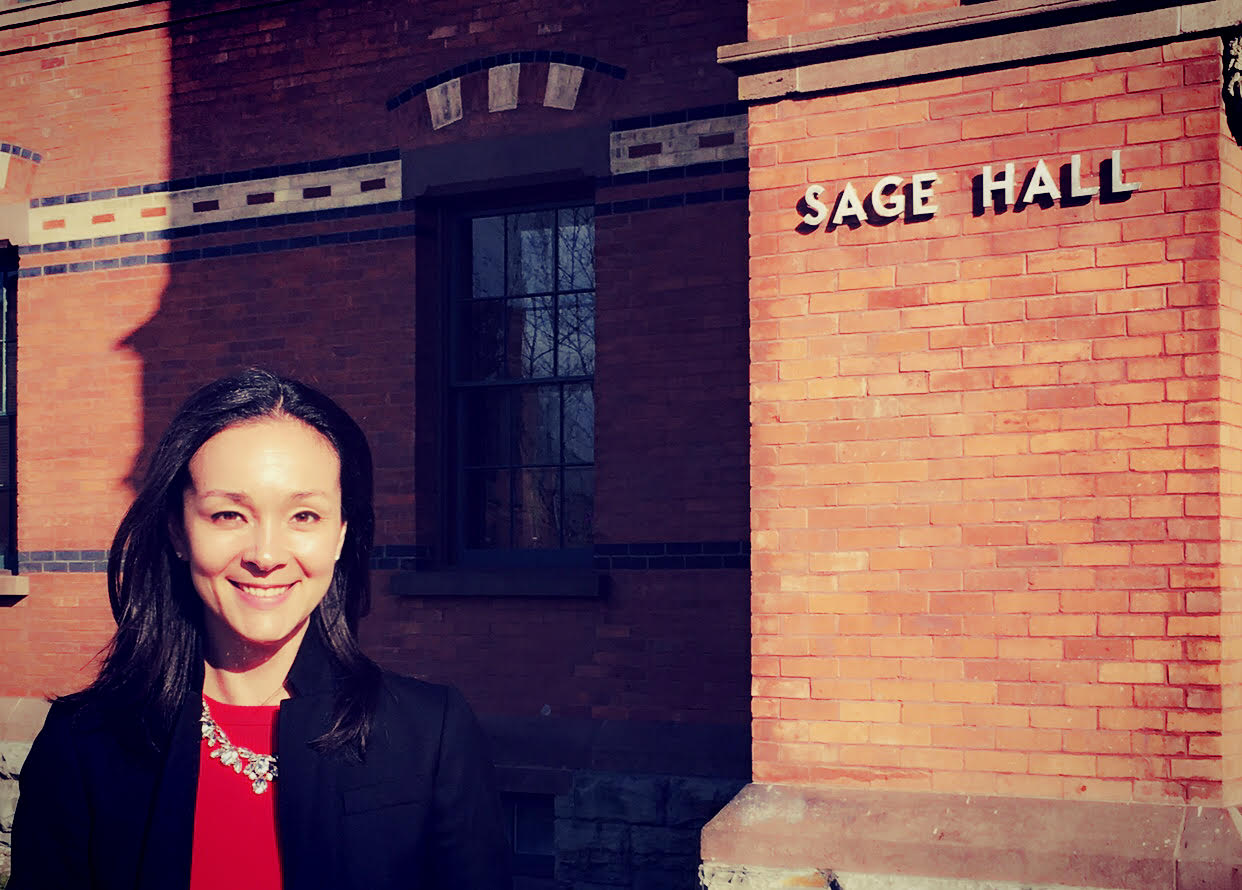 CA: You started at Johnson a few years ago, midway through the admissions cycle. What is it like to start two days after the Round two deadline?
JB: It is definitely one of the more interesting times of year to be jumping into things. There is nothing quite like trial by fire. It was a great season that particular year. We had a lot of interest in the program. It was an interesting time to hop into the admissions cycle.
CA: What do you like most about your job?
JB: The people that I have a chance to work with and meet, and I mean that in terms of the professional staff and faculty at Johnson, and our students and alumni.  I also like being in the stage of individuals' lives where they come to the MBA programs seeking growth, seeking development, and really wanting to become the best versions of themselves. To be a part of a process that is designed to identify talent and potential, and helping individuals actualize on that, is something that I really love most about my work in admissions, and my role within the student experience.
CA: You are from Hawaii. Can you just tell us a little bit about what the transition from Hawaii, with a stop in D.C. and maybe elsewhere, to Ithaca, New York is like? Do you miss the beaches?
JB: I definitely miss the beaches. I try to get back as often as I can, though.  I've certainly gotten very accustomed to the snow. But I grew up in a military household. I started off in Honolulu. My dad was active duty army for his career, so we hopped around a little bit and moved our way out east. We eventually landed in Washington, D.C., where he worked out of the Pentagon for a number of years. I have since moved my way up the coast to Ithaca. It has been a really interesting transition. I think you learn a lot in terms of being in different climates and in different environments. And certainly in extremes like the two cities that we are talking about. But I've certainly developed a fair amount of resilience in colder climates, to say the least.
Go to the next page for what's new and exciting at Johnson.
CA: That is an interesting parallel. There is much to be gained from putting yourself both in new climates and also new cities. Back to Johnson, what are you most excited about? The biggest development, change or event that's on tap in the year ahead?
JB: We just welcomed our class of 2020. Which the team and I and the community have been really focused on enrolling for the last year. One of the things that I am especially proud of is the strengthening in representation of women that we have in this year's class of 2020.
We have a high water mark of 33 percent of women represented, the strongest representation of women that we've seen in the two year program in the history. I am especially pleased with that. We had a record attendance at this year's annual Forte conference. The recruitment of women, and really underrepresented populations, was something that the team and I really focused on, so we are excited to be welcoming this class with strengthening representation of women, and our students from underrepresented backgrounds.
CA: It is great to see you moving the needle with regard to gender parity. So the greatest percentage of women in classrooms is one exciting change in the year ahead. What else would you like to highlight?
JB: I think one of the things that would be helpful to share and highlight is our New York City curriculum. Which we actually developed and launched during the 2017 academic year with our elective offerings.
In fall of 2017, we opened the Roosevelt Island campus in Manhattan, which is home to our Johnson Cornell Tech MBA as well as some of the other degree offerings that are a part of the Cornell Tech campus and experience. As part of that, we designed a series of New York City based academic experiences and courses for our students in our two-year and our one-year program based in Ithaca, New York.
We launched a series of what we call "weekend intensives", where students are effectively taking classes from Friday through Saturday. They travel down to the Manhattan campus on Thursdays. It is a really nice opportunity to not only collaborate with their Cornell Tech peers, but also to be able to network with some of the industry professionals and lecturers that we bring to campus to be part of the course instruction for these weekend intensives. We offered courses in designing data projects, design thinking, digital leadership and cultural markets, and leading agile innovation. We are also looking at finding ways for our Ithaca students, who are often times pursuing what I would consider to be more traditional academic and professional pathways, to really delve more deeply into the tech space.
In the spring, we launched two seven week intensives in the areas of digital marketing, as well as fin tech. These give our Ithaca residential students a greater opportunity to delve more deeply into these two particular subject areas.
The tech campus is part of a really innovative vision we have to offer, a one school, two campus model of MBA program delivery. Cornell's heart and main campus will always be here in Ithaca. But the opportunity to really allow MBA students to pursue the best of what Ithaca has to offer, with the opportunities in New York, allows students to delve into some of the professional areas that are particularly cutting edge right now.
Read on to learn more about the one school, two campus transformation, and what's special about Ithaca.
CA: Can you tell us how the one school, two campus transformation has changed your pitch to prospective applicants, then also how it changes the possibilities open to graduates?
JB: We have and will continue to see a pretty steady flow of alumni and other corporate partners come to the Ithaca campus to recruit talent out of the MBA program. But with a second base and home in Manhattan, I do think there are different opportunities for interviews, information sessions, and other types of events to be based on our Roosevelt Island campus.
It offers a greater degree of flexibility and access for students and prospective employers to come together and connect or really identity the best potential matches and fit for hiring talent on either one of the two campuses.
It is still a little bit early to know for sure, but I do know of at least one student who was at the tech campus this spring semester as part of her final term in the two year MBA program. And because of some of the flexibility that was offered through her course schedule, she was able to pursue an internship which she then turned into a full-time offer, which is where she's working now after graduation. I do think there will be a growing portion of opportunities like that, that might become available to more students moving forward.
CA: For your two-year MBA program, is there an area that you think maybe applicants don't know enough about or are there misconceptions that you'd like to clear up?
JB: One of the things that I think should be clarified is really some of the perceptions and feelings around the location of Ithaca itself.
There is no hiding it, we are in a more remote location of New York. We are about four and half hours north of Manhattan. The beauty of being in a location of this sort really provides a great amount of opportunity in the sense of really focusing the attention on the residential experience. To be specific to your experience, I think of the relationships that you develop with your classmates, your faculty, and other administrators in the program. It really allows for transformative growth; the type of growth that I think students and alumni in particular talk about being distinctive about their Ithaca and their Cornell experience. I think that is sort of the misperception I would want to have clarified around what Ithaca has to offer in terms of a city and destination for MBA study.
We just spent a few minutes talking about the new levels of access that will come with the opening of our Roosevelt Island campus. But thinking about the majority of time that is invested specifically in Ithaca, it is absolutely beautiful in the summer, it is also stunning in the winter. You do want to make certain that you pack some warm gloves, maybe some mittens and boots. But all joking aside, there is a certain magic that happens in Ithaca, specifically because of its location. I would want candidates to really think about that in terms of assessing it as a location to invest two years of their time or even one year of their time. The location really focuses attention in a very profound way and leads to the type of growth that I think many MBA students are seeking from a program.
Click on the next page to learn about the life of your application once you hit 'submit.'

CA: Would you talk to us about the application from an operational standpoint. We would love to know what happens after they click submit. How many reads does the application go through? How long is each read? Who is doing the reading? Is there a committee that convenes to discuss candidates' files as a group, and if so under what circumstances? And where does the interview fit in?
JB: Let me start off by explaining who is on the team. And then I can delve more deeply into the process. We are a 16 person admissions operation with responsibilities for the two-year and one-year MBA programs based here in Ithaca, New York. We also work very collaboratively with the admissions team at the Cornell Tech campus and the group that oversees admissions to the Johnson Cornell Tech MBA.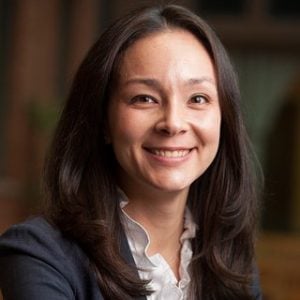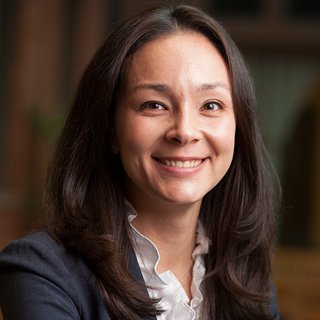 Our team is 16 professional staff, seven of which are members of the admissions committee. So this is the portion of the team in particular that has responsibilities for recruitment, candidate evaluation, and yield management for the two MBA programs that we work with. There's also a six member operation team that serves as the backbone for the day-to-day operations of the office. A couple of roles that I think are worth candidates getting to know in particular, two members work in application coordination, which means they liaise directly with candidates as they are applying for admission, submitting materials, making certain that the files are put together for members of the evaluation team to review in greater detail. We also have a member of the team who works in operations and has a focus specifically on systems management, making certain that all of the systems that we use to manage the process are working as they should and helping to support the process.
We also have two admissions officers who are members of the operations team, who also evaluate and interview candidates for admission. Beyond these responsibilities they will also manage processes connected to the website, as well as the interview scheduling system.
The final role on the operations team is an events coordinator who has responsibilities for helping to manage our campus events, offerings, as well as the many recruitment activities that we host throughout the globe on an annual basis. So those are the two core groups within the admissions team.
We also have two members that work specifically within financial aid. Then for those who are hoping to pin me down for a conversation or a meeting, I have a phenomenal executive assistant that makes certain that I get to all of my meetings and appointments on time.
Switching over to the process, it has been exciting to see some of the activity surrounding the application itself. By the time that a candidate is ready to submit, I am really hoping that they have had a chance to connect with us either at an event off campus, perhaps here in Ithaca or even through some of the virtual activities that we offer throughout the season.
Once the submissions is made, the file will actually go on to a member of the admissions committee, for what we call a preliminary review. Here we are really looking at an assessment of a candidate's academic background, their professional experience and strengths, as well as their fit and interests and alignments with the MBA program here at Johnson.
From this review, a few different decisions can happen. The candidate may be advanced forward for an admissions interview. For those who, following the preliminary review, are not at a point where we want to advance them to interview, they are either offered an invitation to join our waitlist or they are provided notice that they will not be continuing on in the admissions process. On our admissions website we have a page that outlines important dates connected to this process.
Within every round of admission, we have an initial notification deadline whereby we let candidates know that they are to be receiving one of these three initial notifications. For those who are advancing on to the interview, that is the next step in the admissions process.
What about the interview?  Find out on the next page.
Interviews at Johnson are by invitation only; they can be conducted in a variety of formats. Often times they are done here in Ithaca, on campus. Sometimes they are also undertaken via Skype. If we are travelling and there is an opportunity to do in-city interviews, we will reach out to candidates to let them know that we are visiting a particular city and would love the opportunity to connect with them and help them complete their interview in their local hometown. So those are the different interview formats that we offer.
Interviews are typically done by either one of our admissions officers, or we also have a team of about 20 trained student interviewers that work very closely with us throughout the season to help interview candidates.
One of the things candidates want to keep in mind is that regardless of who is conducting your interview, and particularly if it is going to be a student, really put your best foot forward. Treat the interview no differently than you would if you were interviewing with a member of the admissions committee. Make certain that you are presenting your best self in the interview process.
After the interview, the file then returns back to the individual that conducted the initial review of the application file, who then, in light of the comments and the insights that were gleaned through the admissions interview, will re-review the file, and make a final assessment, and make a decision recommendation for the admissions committee to review further.
Oftentimes, one of the things that is of particular interest to candidates is, what is the timeline between interviewing as well as decision notification? Depending on where we are in the admissions cycle, there are peaks and valleys in terms of the volume of activity, the time frame is somewhere between two to four weeks, from interview to final decision.
When we release a final decision notification, there are one of three decision outcomes that can transpire. The first is an offer of admission. For some candidates that will include an offer of admission with merit scholarship support. The second would be an invitation to join our waitlist. The third decision would be the notice that potentially another program would be a better fit.
One of the changes that we have made for this season is making certain that at the close of every round of admission there is a final date by which a candidate will receive one of these three decisions. Johnson is a program that, coming off of the admissions interview, releases decisions on a rolling basis. But one of the areas of feedback that we saw from candidates is wanting to have a little bit more clarity and transparency connected to the notification deadline relative to the round in which they applied. So for this season, again, on our important dates section of the website, candidates can now see when the submission deadlines are, when the initial notification deadlines are, and then when the final date is by which they can expect to receive one of the three decision notifications, if they are a candidate that is invited to complete their admissions interview.
Read on for information about Johnson's deadlines and their application essays, specifically.

CA: I wonder if you might also elaborate a little on Johnson's rounds. Especially in light of some schools deciding to eliminate some rounds, others adding. There seems to be a lot of volatility in terms of rounds. And they have different functions at different schools. Could you talk a little bit about Johnson's rounds?
JB: Johnson has, and has maintained, four rounds of admissions, throughout the cycle. In large part, and specifically to our two year program, this is sync with a series of evaluative scholarship events that we have throughout the admissions season. These events are called, Johnson Leadership Exploration and Assessment Day, or LEAD events. They are offered on four different occasions throughout the admissions season. One in the fall semester at the close of November, or beginning of December. Two are held during the month of February. The final event takes place in March. These are opportunities for us to engage with some of our most high achieving candidates that have applied for admission.
In addition to evaluating candidates for admission to the program, we are also considering them for a number of merit scholarship opportunities, including our Park Fellowship. Our candidates who wish to be considered for the Park Fellowship, which is a two year, full tuition, leadership focused fellowship opportunity within the school, must attend and complete a LEAD event.
We have designed our rounds of admission to align for the evaluation period and review that we need to effectively assess candidates to be considered for the attendance at our LEAD events throughout the season. That is why we have the four rounds of admission, which are relative to these four LEAD events throughout the season. For students who are applying from around the globe or elsewhere, and are not able to join us for a LEAD event, we still assess them for merit scholarship consideration as part of their review and their application to the program.
CA: How does your team approach the essays? What are you looking for as you read the essays? What are common mistakes that applicants should try to avoid? What is one key thing they should keep in mind as they sit down to write them? We should note that you changed one of your essays, this year. Please elaborate on the "back of your resume" essay prompt, if you don't mind.
JB: It has been interesting to watch some of the commentary around the change in the essay prompt, which we had for many years. It was sort of a bit of a love-hate relationship with the old essay (table of contents essay), at times. We had candidates that really, really loved it. Our committee, really loved it because it gave us a chance to get to know our candidates on a much more personal level beyond their academic talents and professional accomplishments, which is in large part what we are hoping to glean from the essays.
Judi has much more to say about the essays–visit the next page!
When I look at the different components to the admissions process and the things that we ask candidates to submit for evaluation, the essays are one of the opportunities that candidates have to really come to life before they sit in front of us during an admissions interview. We love having a chance to learn more about who our applicants are, what makes them tick, what are they particularly passionate about. And our essay prompts are really designed to get at that in particular.
And so at Johnson we have three required essay prompts, the first of which is specific to your goals and really succinctly outlining what your short- and long-term goals are, as well as how the school is best able to help position you for success in regards to achieving both of those. That one is really in large part to help start the conversation that we hope to expand upon in the admissions interview connected to your short- and long-term professional goals.
The second is an essay prompt that is focused on impact. I introduced the impact essay early on in my tenure here with Johnson, in large part because I noticed that one of the qualities that I think really defines Johnson MBAs, both students and alumni and really our community at large, is a focus on having an impact. The essay gives our candidates a chance to identify opportunities that they see to have an impact while they are in the MBA program or as a function of doing their MBA specifically at Johnson and at Cornell University. The ways that they envision being able to have an impact on society and the world at large. I want that to be a theme that candidates really think about as they are looking at the MBA experience at Johnson. The students that I find to be most successful, that derive most value from the experience and the community, are those that really think about the ways that they can both create and give impact to their classmates or to others that they are working with.
The third essay is the new essay prompt that we have launched this season that we are calling the "back of your resume." The concept came to us from one of our alums who was with us for an admitted student event this past April. He talked with our incoming class about this notion of the front page of your resume really calling attention to your professional accomplishments, your academic strengths, and some highlights connected to interests, but really the back side of your resume being able to outline or reflect the details of who you are as a person.
That message really resonated with me, it resonated with members of the committee, and with the students that are now here in the first year class. We thought what a nice opportunity to evolve the insights that we gleaned the "table of contents" essay and really focus the prompt around this notion of the back page of your resume. And like the "table of contents," we are hoping that some of the insights will really help us to get to know candidates on a more individual level.
We are excited, too, to see the way that candidates will choose to approach how they answer the essay prompts. I can think of a number of essays that really have stood out to me during the course of my career. Every candidate really should focus on choosing the message and the focus of what they want to communicate in a way that is authentic to who they are. Some of the ways that they choose to convey their story, whether it's through a YouTube video, a series of Instagram posts, can be really interesting.
We had one candidate, in this last class, who put together a rap remix, presenting herself in different parodies for musical vignettes. It is very interesting, to see how candidates choose to present themselves in regards to answering the essay prompts. But again, with the "back of the resume," whether you want to really create the second page of your resume to call attention to the many professional, community organizations, and other types of things that candidates are involved with outside of the workplace, that certainly works. We are also very interested to see how candidates might delve into particular points of passion, for them.
Read on for more advice about the admissions interview at Johnson.
CA: You shared a fair amount of information about interviews when you were giving the overview of the admissions process. But could you provide three top pieces of advice that you would offer a candidate who's preparing for his or her Johnson interview?
JB: Firstly, regardless of who it is that's conducting your interview, certainly put your best foot forward. Make sure that you are presenting and conveying the types of things that you really want to share with the person who is interviewing.
Our admissions interviews at Johnson are really not meant to be a maze or a trap of some particular sort. We are really interested in getting to know you as an individual. Seeing how it is that you will fit into the program and how you see yourself being able to contribute. As a tip, I would encourage candidates to think carefully and thoughtfully about how they see themselves fitting as well as how they see themselves contributing. Both are very important to us as we are making decisions and assembling the entirety of the incoming class.
Secondly, when you're sitting across from whoever is interviewing you, really remember to take a breath, be authentic, and communicate the things that will really help us to get to know you, versus what it is that you think that we want to hear. We have all spent time really getting to know you through reviewing your application materials. And so I would encourage candidates keep in mind, that by the time you get to the conversation, we recognize enough potential in you as a candidate that we are really looking to get to know you more closely. Should you start to feel a little bit more on edge during the interview process, take a breath, relax, and just focus on having the conversation about the things that we are interested in getting to know a little bit more about.
The last piece of advice is to be thoughtful about the things that you have researched in regards to the Johnson community in particular. You can tell when someone really has taken the time to get to know the program, and the types of experiences and resources they will have access to. That applies to really any MBA; make certain that you just connect the right dots with the right points, with regard to the programs that you are speaking to.
CA: You have talked about some changes in the admissions process in terms of a commitment to even more transparency going forward, as well as the new essay that you rolled out. Are there other changes in the works in the year ahead or things that you are considering longer term?
JB: Yes. Some of the additional enhancements, beyond the notification process and some of the transparencies you've called attention to, are around event offerings and ways that we would like to connect with candidates throughout the season.
I mentioned, at the start of our conversation, a real focus on our class composition and the outreach and engagement that we are having with women and students from other underrepresented populations. One of the things that I am really excited about is that we have launched for this season an entire new section of our website. Within this new section, event offerings that are designed specifically to engage underrepresented students, and to call attention to the work that we are doing as a school to help students from these backgrounds find success in the MBA program and in their careers that they will go on to pursue after graduation. Now when candidates navigate to our admissions website, and they can also go directly to On that page, you will find a few different categories of events that we have for the season. These include the annual events that we host here in Ithaca, our Johnson Women in Business, as well as our Johnson Means Business for Underrepresented Students and Members of the LGBT Community.
We have also launched a series of diversity brunches and dinners. These are meant to be high impact, high engagement opportunities for prospective candidates to connect directly with members of our admissions team, and also local alumni and alumnae that are in different cities across the US.
One of the things that I am always mindful of is the touch points that candidates will have with different members of the community. This is an area where I want our alumni to get to know some of the talent that is interested in joining the MBA program. I also think it is really helpful for candidates to hear early on from some of the alumni about their experiences, the success that they have had following their time in the program.
So there are a number of different opportunities that we have throughout the fall season, where candidates can join our admissions team and alumni for different dinners or brunches.
We are also offering 20 minute consultations for women and underrepresented students to chat with a member of our admissions team about questions that they may have in regards to how best to position themselves for success in the admissions process, to learn more about the array of resources that we offer to students in the program, and to learn about some of our dual degree programs. As we continue to invest in our students and the strength of the experience that they have, some of it starts with the admissions process. So we have designed these 20 minute consults to help candidates who are applying from these two demographics to learn more about the types of experiences and resources they will have access to as MBA students at Johnson.
The next two changes are not new offerings per se, but I have found that candidates don't know about them.
Go to the next page to find out what Johnson wants you to know about their program.
Firstly, our waitlist webinars. There are different points in which a candidate can be offered an invitation to join our waitlist. We have found that once someone is invited to join the waitlist, there are a series of questions connected to what they can do to advance and what the timeline is by which this process works. Throughout the admissions cycle, we will host a series of waitlist webinars.
For those who are invited to join the waitlist, they are given the registration link to participate. We offer feedback to candidates to help them really assess and understand the areas that have potentially lead to their placement on the waitlist, as well as tips and insights that they can take to really work on strengthening their candidacy throughout the remainder of the cycle.
We have an assistant director that leads our waitlist webinars for candidates throughout the season. She also works directly on a one-on-one basis with candidates to provide them with feedback, and has them put together an action plan that she continues to have them work on throughout the season to really work on making those improvements.
For some candidates, it results in their successful start in the first year class, by the close of the season. For others, it really helps them to pivot in different directions. In many instances we find that candidates who have worked with us throughout the season and were not successful for the immediate cycle, it has helped to position them with the types of improvements that they need to be successful through a reapplication. an invitation on the waitlist.
Finally, I would like to call attention to a series of online chats that are done by members of our admissions team. The series is called Ask Admissions. It is a great way for candidates to ask questions about their background, their potential fit for the program, things that they would like to know about particular aspects of the culture, the community, and the program offerings that we have here at Johnson. These chats are typically offered at least once a month. In months during which there is a submission deadline, they are often offered twice.
I want to make certain that candidates know that these offering exists.
CA: Is there anything else that we haven't touched on that you want to highlight, at this point?
JB: The only piece that I will add is that if there is an opportunity to visit Ithaca, please do. It is a phenomenal campus to see and a really, really wonderful community to be part of. I always want to make certain that candidates know that they have the option to visit with us.
In terms of visiting Ithaca, we do have our weekly Sage Socials, which are our community gatherings that happen every Thursday. You are welcome to visit with us Monday through Friday, but often candidates find that having the opportunity to join a Sage Social really gives them access to reach out to connect with an array of students, faculty, and other administrators; the types of individuals that they will want to really get to know and potentially work with.
We also have events that we will be doing in New York City at the Roosevelt Island campus. So please visit us there, as well. Going back to our earlier conversation about the one school, two campus model, part of that is being able to give candidates access to experiencing what that will look like and feel like, as well. So we are moving forward now with this being the second year of the Roosevelt Island campus being open, creating the types of visit experiences that will give prospective students a chance to see it and experience it first hand, as well.
Clear Admit Resources
As you work on your Cornell MBA essays and application, we encourage you to consider all of Clear Admit's Cornell / Johnson offerings: