We are moving right along in our Admissions Director Q&A series with a trip to Cambridge, Massachusetts. Dawna Levenson is an Assistant Dean of Admissions at the MIT Sloan School of Management there.
As the co-lead of the team, she shares responsibility for all recruiting, evaluation, conversion and marketing activities in support of the MBA, Sloan Fellows MBA, Master of Finance (MFin), Master of Business Analytics (MBAn), and Master of Science in Management Studies (MSMS) programs.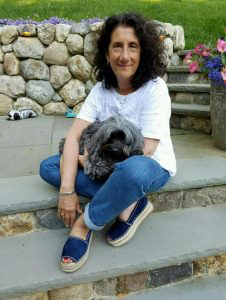 Prior to this role, Levenson was the Director of Admissions for 5 years and the Associate Director for MFin Admissions for one year. Levenson came to Admissions from the MIT Professional Education office where she managed the Advanced Study Program, the Career Reengineering Program, and a collaboration with Accenture's Solutions Workforce.
Levenson had worked closely with the Admissions Office reading MBA applications since 2007, before joining the team full time, and brings a wealth of admissions and recruiting experience to the team. Prior to MIT, Levenson was a partner at Accenture where she spent 18 years. She holds a SB and SM degrees from MIT Sloan.
Clear Admit interviewed Levenson about the increasing demand for data science, the lifecycle of an MIT MBA application, the most memorable applications to her, interviewing at Sloan, and more.
Clear Admit: What's the single most exciting development, change, or event happening at MIT Sloan in the coming year?
Dawna Levenson: Demand for skills in data science continues to grow. Students across all of our programs can complete the Business Analytics certificate as part of their coursework. This year, 135 students fulfilled the rigorous requirements. In addition, Fin Tech courses and clubs are extremely popular.
CA: What is the one aspect of your program that you wish applicants knew more about?
DL: The community-driven nature of the MIT Sloan ecosystem.  Our students are motivated, inventive thinkers who are driven to help solve some of the world's biggest challenges.
CA: Walk us through the life of an application in your office from an operational standpoint. What happens between the time an applicant clicks "submit" and the time the committee offers a final decision (e.g. how many "reads" does it get, how long is each "read," who reads it, does the committee convene to discuss it as a group, etc.)?
DL: The day after a deadline, we begin to distribute files to be reviewed by our trained group of application readers.  The number of people who review any single application will vary based on a variety of factors. A subset of applicants is invited for an interview, which is the required next step in the process.
Our preference is for each interview to be in person and in order to make this a little easier on the applicants, our staff will travel to 10-15 hub cities during Round 1 and Round 2.  Our goal is to send out interview invitations at least one week prior to the dates scheduled.  All individuals invited for an interview are welcome to come to campus during which time they can also participate in our Visit Day Program.
The dates for submission to notification for each round can be found below:
| | | | |
| --- | --- | --- | --- |
| | Applications must be submitted by 3:00 p.m. EST | The Admissions Committee notifies applicants of their decision by:* | Admitted applicants must reply to offer by: |
| MBA Round 1 | October 1, 2019 | December 18, 2019 | March 1, 2020 |
| MBA Round 2 |  January 21, 2020 |  March 31, 2020 | May 1, 2020 |
| MBA Round 3 | April 9, 2020 | May 7, 2020 | June 1, 2020 |
CA: How does your team approach the essay portion of the application specifically? What are you looking for as you read the essays? Are there common mistakes that applicants should try to avoid? What is one key thing they should keep in mind as they sit down to write?
DL: We do not require an essay for the MBA application. We do ask applicants to submit a cover letter and a video statement.  We are looking for students who are mission-driven, impact-oriented, collaborative, passionate about innovative ways of thinking about complex problems and who are quant comfortable.
We understand that the application does not necessarily give you the opportunity to tell us everything, but you should tell us enough to leave us wanting to know more about you. One of the biggest mistake applicants make, aside from not following directions, is being too general.  We want to understand your personal narrative–tell us your story!
CA: How many essays would you wager you've read in your tenure at Sloan? Thinking about the essays that have been the most memorable, is there something they have in common?
DL: I have been reading applications for the MBA program since 2007.  For me, the applications that are most memorable are the ones that use all of the components of the application to tell a complete story, that clearly demonstrate the impact that the applicant has already made on an individual, group, or organization, and give an indication of how he/she will make an impact on the MIT Sloan community.
CA: Could you tell us about your interview process?  Approximately how many applicants do you interview? Who conducts the interview (students, admissions officers, alumni) and what is the nature of the interview (blind, non-blind)?
DL: Interviews are by invitation only and are face-face with a member of our Admissions Committee who has reviewed your entire application in preparation for the interview. All Interviewees are invited to come to campus to interview.
We offer programming around the interview so that they can experience a bit of community life and meet current students.  In addition, various members of our Admissions Committee travel to select cities around the globe to interview candidates.
Our interview should be viewed as a conversation with 3 parts.
Part 1: Any follow-up on the application itself
Part 2: A series of behavioral questions
Part 3: An opportunity for the interviewee to ask us question (this is an area- where they can showcase depth)
CA: Anything else you would like to add?
DL: We would love for people to come to campus or join a local event.  We offer livestreams of our monthly on campus info session as well as online chats and webinars for people who may not be able to visit campus in person.