What if you don't stand out enough in the admissions process?  What if you stand out so much, you can't imagine how to explain your fit with an MBA program? Graham Richmond and Alex Brown are back in this episode of our podcast series, Wire Taps, to address these concerns, which MBA hopefuls have been posting to MBA ApplyWire.
On MBA ApplyWire, candidates share details including GPA, GMAT/GRE, career goals and target programs, as well as larger strategic concerns.  Then, the Clear Admit staff as well as our community offer constructive feedback.  If you want the chance to be featured on Wire Taps, post to MBA ApplyWire,
For this edition of Wire Taps, Graham and Alex review an entry from a nontraditional pharma sales rep, and another who feels the pressure to stand out. Another profiled candidate wants to pivot to a niche in people analytics, while another has a background in international business.
Happy listening!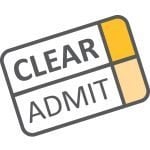 If You Like What You've Been Hearing, Please Subscribe and Rate Us on iTunes!
It's been wonderful seeing the audience for our podcast series continue to grow! Please, if you have enjoyed what you've heard, could you rank the Clear Admit MBA Admissions Podcast in iTunes? That can really help even more listeners find us. To ensure that you never miss an episode, you could even subscribe.
This episode was hosted by Graham Richmond and Alex Brown, and produced by Contributing Editor Jonathan Pfeffer. Thanks to all of you who've been joining us! One more time: Ranking us in iTunes can help others find us, too, and subscribing means you'll never miss a podcast.