The Wharton School's Director of Admissions Blair Mannix and Director of Student Life Eddie Banks-Crosson recently shared deeper insights into the class profile of the new MBA Class of 2021.  To begin, the latest group of candidates is closer to gender parity than ever before. This year, 47 percent of students identify as women. Banks-Crosson said, "If we're talking about diversity and inclusion, women matter, and I think that women are saying globally, that, 'We matter,' and so, we should be leading that charge, and I think that's what that feels like within this class." And gender parity is only one piece of the MBA Class of 2021 puzzle.  Read on for more details.
LGBTQ+ Identifying Students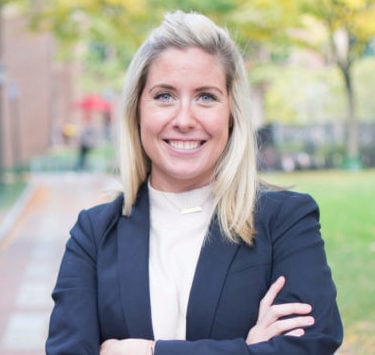 This year, for the first time, Wharton added an LGBTQ+ statistic to the class profile. It's a question they've asked on the application for years, but never revealed the results until now. Five percent of the Wharton MBA Class of 2021 identifies as LGBTQ+, and for Banks-Crosson, it's essential.
"It's a valued identity — bottom line, period, end of story," he said. "You don't have to negotiate your identity. You can be who you are and come to Wharton."
For Mannix, it was about demonstrating how important the LGBTQ+ population is to Wharton. "We made the decision this year to put it out, to show what we value and who we are, and the types of folks that we're trying to bring here to Wharton," she said.
Applicant Qualities
There are many qualities that Wharton looks for in their MBA class. It's not just about bringing in more women or LGBT students; it's much deeper than that. Mannix feels it's about the "intellectual curiosity of students." She continued, "I think the fact that the culture continues — and we're part of that — to develop students that are curious about the world, that want to be part of the global ecosystem, is the bedrock of what's going on here."
As for Banks-Crosson, it's really about building a class where it's okay to disagree with each other, as long as everyone still works together for the betterment of all.  He said, "You may not always agree with somebody, but my training has always been: sit at the table with the folks you don't agree with, because then that helps you sharpen your perspective."
The Admissions Process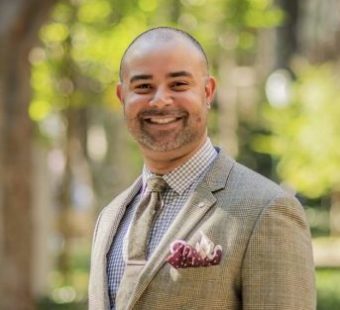 "For every application we're reading in the Office of MBA Admissions at Wharton, we're looking for reasons to admit the student, and not looking for reasons to deny the student," explained Mannix. "In a business context, especially with the applicant pool we have, there is room to make some mistakes academically and in your career. What we are fundamentally is a school, and we are trying to enroll people that we think will grow the most from this program, not the people that were perfect coming in."
The Importance of Pivot Moments
However, when it comes to improving your chance of admissions into the Wharton MBA Class, pivot moments are key. There is typically always a moment when a candidate realized that they needed an MBA. The admissions team wants to hear about that moment. They want to follow your journey of self-awareness.
Mainly, the admissions committee is looking for "Students that we think want to do exactly what they're talking about," said Mannix. "Students that we think want to take risks. We really feel like Wharton is a place to take risks. You're in a safe space."
To learn more about the Wharton MBA Class of 2021, including advice for prospective students, read the full blog here.