When it comes to community, Harvard Business School's Chad Losee, current Managing Director of MBA Admissions and HBS MBA '13, can attest: Business school classmates transcend campus relations and become lifelong friends. As we all continue to adapt during the COVID-19 pandemic, Losee cites the support of his HBS sectionmates in these trying times—and he wants applicants to understand that they, too, can find a strong community at Harvard. Of course, applicants face thorough scrutiny to gain entrance into the HBS community, as Losee recounts the reads and re-reads (and likely more re-reads) of application materials by his admissions team. Fortunately, he also shares below what his team will be looking for when building the next HBS MBA class.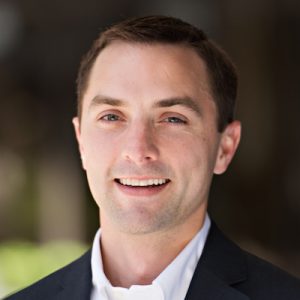 In this edition of our Admissions Director Q&A, read on for Losee's perspective as an MBA student, what he loves most about the admissions process, and what he wants you to know about the leading MBA program. He also covers how the school is adapting during the COVID-19 pandemic, and how this year's applicants can learn more about the program off-campus.
Clear Admit: What is the one aspect of your program that you wish applicants knew more about?
Chad Losee: One defining aspect of the immersive learning environment at Harvard Business School is the Section Experience. In a typical year, each HBS class consists of 930 students. We divide them into 10 sections of 93 students that represents the microcosm of the diversity of a class. It's similar to hiring for a company or assembling a team—we bring together a broad representation of perspectives, of industry skills and experiences, and personality types. This rich diversity of thought fuels our case discussions and helps you build interpersonal skills throughout your RC year. You'll prep for case discussions together. You'll study together. You'll get to know one another—and count each other for new insights to help broaden understanding.
Students quickly discover that the section experience gets them fully engaged during their first year at HBS and beyond. The students in each section become a tight-knit family that supports each other for life. To quote one current student Mauricio Serna:
"The case method is incredible at helping us cultivate a profoundly analytical and conversational mind. The cases used in each course are challenging and support the foundation of the academic rigor at HBS. But the section—the incredibly diverse group of 94 classmates, hand-picked by the administration to create a representative microcosm of the entire +900 class—has been the most wonderful unexpected gift in my HBS journey. To them I am grateful for the many lessons they have taught me, but, most importantly, to them I am grateful for giving me the freedom to be my authentic self." Read more about Mauricio's story here.
In my own section as an HBS student, Section H from the Class of 2013, I made many friendships and learned from an impressive and dedicated group of people. We remain in close touch—for example, we recently did a whole-section Zoom call to see how everyone is coping with COVID-19, and last week a sectionmate joined me in an admissions session to share her HBS experience with those interested in applying. These recent interactions are on top of our group emails, (pre-COVID) get togethers, words of encouragement, and lots of advice and support for one another as we navigate our lives and careers. These are people who mean a lot to me and will continue to throughout my life.
CA: How might the applicant experience look different this year due to COVID-19? How would you advise candidates to get to know your MBA program and student community if they aren't able to visit your campus?
CL: While we can't have prospective students visit our beautiful campus and meet us in person, we've done our best to bring much of that experience to life virtually. One of the distinctive elements of HBS is our engaging, discussion-based classroom experience. In lieu of class visits for applicants to get an idea of what the HBS case method is like, we've launched a new case method video to show what it's like to be sitting in one of our MBA classrooms. We also have a new campus tour video that shows how students can explore our 40-acre, residential campus. Finally, we have created virtual versions of the many prospective student events that we typically hold around the world each year. Potential students can explore the Diverse Perspective Series, Get to Know HBS Series, Industry Spotlight Series and Joint Degree Series here.
CA: Walk us through the life of an application in your office from an operational standpoint. What happens between the time an applicant clicks "submit" and the time the committee offers a final decision (e.g. how many "reads" does it get, how long is each "read," who reads it, does the committee convene to discuss it as a group, etc.)?
CL: We have two applications rounds, meaning you can apply by September 8, 2020 or by January 5, 2020 to matriculate in the Fall of 2021. Once we reach the submission deadline for a given round, we are off and running as an Admissions Board reviewing all the written applications. We are looking to see the impact that you've had as we create a diverse class from a wide variety of backgrounds who will add to and thrive in the case based discussion environment of the HBS classroom.
As for the process, at least two different people evaluate every application. We read, and re-read applications as we work to build the interview pool.  There is no limit in terms of time or number of additional reads or readers an application may see; we do what we need to in order to build a diverse set of perspectives in the pool of candidates we can interview and ultimately admit.
Once a candidate is invited to interview, the interviewer reads the application thoroughly again as they prepare to meet the candidate. The interview helps us to learn more about you using your application as the jumping off point for the conversation. This is my favorite part of the process as we get to (finally) meet you in person.
If that sounds like a lot of reading, it is. We spend a great deal of time with these applications;  as much time as needed to feel we are making the right decision in building the class each year.
CA: How does your team approach the essay portion of the application specifically? What are you looking for as you read the essays? Are there common mistakes that applicants should try to avoid? What is one key thing they should keep in mind as they sit down to write?
CL: We consider all the elements of an application and never look at just one piece by itself. The essay isn't more or less important than other elements of the application. The most helpful essays build on the rest of the written application or share new information and bring all the aspects of one's application together. It really helps us get to know you!
I actually recorded a short video with tips out our essay that you can check out on our Application Process page.
CA: Could you tell us about your interview process? Approximately how many applicants do you interview? Who conducts the interview (students, admissions officers, alumni) and what is the nature of the interview (blind, non-blind)?
CL: The interview is my favorite part of the process because we get to meet you and learn from your background and experience.
One thing that is different in our interview process, is that we do not use students, faculty or alumni volunteers for our interviews. We have about two dozen individuals on our Interview Board who receive regular training and each conduct many interviews. This helps us stay calibrated and consistent. It also means that your interviewer will have access to your full application. We prepare for each interview by reading the application in its entirety and doing any additional research prior to the interview as needed to understand the applicant's background and experience.
Because the interview is a conversation about you, there are no brain teasers, mental math problems, "case questions," or anything like that.  Although we may reference the resume in the interview, we try to go much deeper.  We may dive into something you wrote in an essay, a short answer field (for example about their employment or post-MBA career goals), or something a recommender might have mentioned.  Wherever we go with the interview, it is always a conversation in which we strive to understand your experience, abilities as a leader, and how you might thrive in and contribute to the HBS community.
Overall, we interview about twice as many people as we can admit, so after an interview you have about 50/50 odds of receiving an offer of admission.
CA: Tell us briefly about two notable professors at your institution (ideally one student favorite, and one up-and-coming).
CL: We are extremely fortunate to have some of the world's most influential business thinkers here. But more than just thinkers and researchers, Harvard Business School professors must also be gifted teachers. The Case Method requires it. The challenges we face as a society demand it. Harvard Business School teachers love to teach. They love research. They love ideas. And you see this come to life in the classroom. During the dinners they host. And when they become mentors and advisors and friends.
Here is a little bit about two HBS professors in particular:
Tsedal Neeley, Naylor Fitzhugh Professor of Business Administration, is the head of and teaches in the required first-year Leadership and Organizational Behavior (LEAD) course in the MBA program. She is also one of two Faculty Advisors to AASU (the HBS African American Student Union).
She's highly engaging and dynamic, and her enthusiasm for teaching shines through in everything that she does. Her students are a testament to her deep passion for teaching and commitment to helping develop future leaders that make a difference in the world.
Ting Zhang is an Assistant Professor of Business Administration in the Organizational Behavior Unit at Harvard Business School, where she teaches the Leadership and Organizational Behavior course (LEAD) in the Required Curriculum. Professor Zhang examines how organizations can better develop individuals through advising and mentoring. In particular, she investigates how reversing traditional models of learning–by making experts novices, and novices experts–improves these interactions.
Professor Zhang was awarded the Faculty Teaching Award this year for her excellence and dedication to teaching, and for the positive impact she had both and in and out of the classroom. She was recognized for her outstanding contribution as a teacher of Leadership and Organizational Behavior, also during this year's graduating students' RC year. Zhang is a first-time recipient in only her second year at HBS, and students noted her empathy and energy when they selected her.
"Professor Zhang came in on day one of the RC year with the kind of energy that kept you excited all-through class, racing around the room, asking pointed questions, and making sure to bring in diverse perspectives," one of her students stated. "She made us laugh, pushed us to think further, and created a safe space for vulnerability. And when the section cried, she cried with us. I was always excited to go to her class, and admired her for the way she brought energy, preparation, and passion to everything she did, in and out of class. She invested so much time in our section; hosting unlimited office hours, attending our section MyTakes (student-run events in which two to four students share personal stories that you may not hear in the classroom), and even sharing her own personal stories. Professor Zhang was a true highlight of my time at HBS and I hope, as her first section, she'll keep us in her heart as much as she will be in ours."
CA: Anything else you'd like to highlight about your MBA program or admissions process?
CL: We believe that today's greatest challenges and opportunities cannot be met without business playing a significant role. Today, more than ever, there is a huge need for leadership, the kind of leadership that comes from understanding, not just how organizations work, but how to get people to work together toward a common goal. Gaining that understanding—how to manage an organization, how to lead—is what Harvard Business School is all about.
Harvard Business School is one of the world's most well-known and respected MBA programs. That's because we bring together a community of supportive individuals in dynamic, immersive learning environments with global perspectives and experiences to inspire true impact and effect lasting change.
HBS graduates are "living the mission" as they work to make their communities, their countries, and the world a better place by addressing urgent needs, tackling the root causes of problems, and effecting system-wide change. I am inspired by how HBS students and alumni are contributing in communities around the globe.
Our admissions criteria and process remain unchanged and I invite prospective students to consider how HBS can help you make a difference in the world and hope that you will choose to apply.