In addition to being one of the Best Business Schools for Finance, the Chicago Booth School of Business also stands out for its culture of curiosity and a teaching style called The Chicago Approach.  The educational philosophy of The Chicago Approach is about critical thinking—by understanding fundamental scientific disciplines, the resulting theoretical frameworks help define problems, ask better questions, and develop better solutions.  To discuss more of the hallmarks of the Chicago Booth MBA program, the Associate Dean for Student Recruitment and Admissions, Donna Swinford, joins us for this Admissions Director Q&A. Swinford has been at Chicago Booth since 1997. She joined the office of Admissions in 2005 and has served in several roles, including head of Operations and Evaluation, before transitioning to her current position. Read on for her insights into the Booth community, the impact of COVID-19, what to expect in your admissions interview and more.
Clear Admit: What is the one aspect of your program that you wish applicants knew more about?
Donna Swinford: Considering the times we are in, I think it's important for applicants to fully understand the distinctive power of our community and global network. This has many offshoots, but I want to focus on what it means in terms of support and expertise.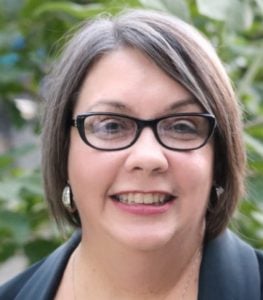 A lot of applicants have heard of our pay-it-forward culture, which comes to life in many different ways as you move through your Booth experience. However, it is during uncertain times such as these that you get a real feel for how powerful our collaborative community truly is. On the "home front," our students have been reaching out to each other and to our newly admitted students, inviting both current and future classmates to virtual activities, like happy hours, exercise classes, professional networking workshops, apartment tours, you name it. Alumni have offered up their time to do webinars with students about how to leverage their Booth degree in a down economy (many of them pulling from their own experience in the Dot Com bust and 2008 financial crisis).
Our alumni have also tapped Career Services—not for career support themselves—but to seek Booth talent for internships and full-time positions at their companies. It has been telling to see how quickly the career coaching team switched gears to get students prepared for virtual interviews and proactively contacted firms to align on their recruiting practices during the pandemic. The collective efforts by staff, peer mentors, and alumni employers have resulted in minimal differences between hiring numbers from last year at this same time.
As soon as the stay-at-home order began in Illinois, the pay-it-forward nature inspired students to organize around how they could use their skill sets to help local businesses most affected by the lockdown. The Rustandy Center for Social Sector Innovation created the Booth COVID-19 Volunteers program, which leverages Booth students' professional and academic expertise to fill temporary, project-based needs created by the pandemic crisis. This isn't just happening here in Chicago, the Booth community is rallying around the world. We have students helping to double ventilator production in Wisconsin and designing algorithms for the official COVID-19 contact tracing app in India. Our professors are consulted on the impact of coronavirus in emerging market countries and are taking up research to study global labor market, healthcare, and policy implications.
I'm pretty sure if you ask any of our students, alumni, staff, or faculty, they would point to a pivotal moment when someone else from the Booth community had reached out to help them. Carrying that endless support and genuine care forward is what makes Boothies so strong as a collective, but also so impressive as individuals. 
CA: How might the applicant experience look different this year due to COVID-19? How would you advise candidates to get to know your MBA program and student community if they aren't able to visit your campus?
DS: For the current application cycle, in addition to shifting interviews to virtual, we extended the Round Three deadline for our Full-Time Program and are also accepting test scores (GMAT, GRE, TOEFL, EA) through July 1 for all of our programs to accommodate online test takers, which became available in late Spring. Our hope is that this extension gave people additional time to submit their applications during this unprecedented period.
We are continuing to monitor the global impact of COVID-19 and make adjustments to ensure the health, safety, and support of our community and greater public. While we can't fully anticipate what the applicant experience will look like for the entire year, we are fortunate to have multiple round deadlines and can modify if needed. The circumstances can change as the situation surrounding COVID-19 continues to develop, but we are on track to release the 20/21 Full-Time Program application as usual this summer. We will conduct interviews remotely via Zoom as needed and based on the guidelines set forth by the CDC, in-house expert epidemiologists and infectious disease doctors at UChicago Medical, and Illinois State officials.
In lieu of the traditional Campus Visit Program, we have added more opportunities to engage virtually, including touchpoints with Admissions, virtual visits and downloadable tours, Q&As and connections with current students, and other online events. It's important that prospective students can learn as much as possible about Booth during their application journey and still experience our unique community and pay-it-forward culture firsthand.
What I've found through all of this, is that the ability to engage directly with prospective students around the world has expanded. The access may be more limited physically but I've been really impressed with the level of intellectual engagement we can foster through this new format. It opens possibilities for the future to accommodate everyone who wants to get to Booth, whether or not they can come to campus.
CA: Walk us through the life of an application in your office from an operational standpoint. What happens between the time an applicant clicks "submit" and the time the committee offers a final decision (e.g. how many "reads" does it get, how long is each "read," who reads it, does the committee convene to discuss it as a group, etc.)?
DS: We begin application evaluation after the deadline, so your application will not enter the review process until that round is closed. At that point, once the deadline for the round has passed, we first check to make sure your application is complete. If something is missing, our office will reach out to let you know. Typically, all missing elements are finalized within a couple days. The caveat here is for the extension we offered this year to submit test scores after the deadline in order to account for test site closures.
Next, your application will go to the first set of eyes on the Admissions Committee, where it is read in its entirety—background information, academics, recommendations, resume, career goals, essay responses, etc. This holistic review is repeated multiple times with different admissions officers before we decide whether to extend you an invitation to interview.
Anyone who is invited to interview has two to three weeks to complete the interview. Typically we hold interviews either on campus with a current second-year student or with a Booth alumnus in your area. As a result of COVID-19, we switched to an online format via Zoom. Regardless of whether it's in person or virtual, for us the intention of the interview is to get to know you better and learn what makes you tick. We want to know more about your career aspirations, why you want an MBA, and why you want an MBA from Booth specifically.
After the interview, your application again goes to different members of the Admissions Committee who will do a full read of your materials with the new addition of your interview report. At this point, we are really looking for the best fit for the Booth community. The committee members then make a final recommendation of Admit, Waitlist, or Deny and send your application to the Associate Dean of Admissions who reviews all of the recommendations to shape the final class.
CA: How does your team approach the essay portion of the application specifically? What are you looking for as you read the essays? Are there common mistakes that applicants should try to avoid? What is one key thing they should keep in mind as they sit down to write?
DS: Throughout the years, we have offered many different ways for applicants to tell us who you are, what inspires you, and how that ties into your MBA ambitions. More recently, we introduced essay questions that directly address goals and passions. The responses we received revealed extraordinary insights into our candidates' professional aspirations as well as their personal interests. As always, we have a holistic approach to the review of the essays as well as the entire application evaluation. At Booth, we believe everything you share with us is important to your candidacy. It's about who you are as a whole, not just your academic record or resume bullets.
It would be a missed opportunity if applicants did not use the essay and other elements of the application to express the passion behind what drives them. We're curious what motivates a candidate and how that influences their MBA path. Students at Booth have the freedom to pursue learning opportunities that will further their exacting goals, and there are endless ways they can choose to arrive at that end goal. So it's important for candidates to help us understand how they plan to maximize their two years at Booth.
As you sit down to write your own essays, I encourage you to be authentic, have fun with your responses, and leverage your unique perspective to share your distinct point of view with us. We have seen that, regardless of the format or question, applicants are very creative and expressive when it comes to telling us about how they hope to use the MBA to make a difference in their future and in the world around them.
CA: Could you tell us about your interview process? Approximately how many applicants do you interview? Who conducts the interview (students, admissions officers, alumni) and what is the nature of the interview (blind, non-blind)?
DS: We consider our interviews to be a dialogue between two people who are curious and want to learn more about each other. It's really thought of as a conversation, that allows us to get to know the candidate better and for the candidate to get to know Booth better. The interview is also a good opportunity to assess whether there is a cultural fit, from both parties' point of view.
All of our interviews are conducted by members of the Booth community—either current students, staff members, or alumni. While we used to do nearly 100% of our interviews in person, with the onset of COVID-19 our interviews have moved to a virtual format, which we will continue to assess as developments unfold. The number of applicants we interview varies from year to year. If a candidate is invited to interview, they will receive a couple additional questions to answer before the interview that dig even deeper into who they are and how they think. Interviewers receive only the applicant's resume beforehand.
Given the nature of our institution and the values rooted in our uniquely diverse and intellectually curious community, applicants should feel comfortable asking candid questions to explore whether Chicago Booth is a school and a community they want to be a part of—not only for the time during their MBA program, but for the rest of their life.
CA: Tell us briefly about two notable professors at your institution.
Raghuram Rajan
As the Katherine Dusak Miller Distinguished Service Professor of Finance at Chicago Booth, Professor Raghuram Rajan is a leading global economist whose research interests focus on banking, corporate finance, and economic development. He was the 23rd Governor of the Reserve Bank of India from 2013 to 2016, and previously served as the chief economist and director of research at the International Monetary Fund. Professor Rajan has written several books, including The Third Pillar: How the State and Markets are leaving Communities Behind, I do What I do: On Reform, Rhetoric, and Resolve, and Fault Lines: How Hidden Fractures Still Threaten the World Economy, for which he was awarded the Financial Times-Goldman Sachs prize for best business book in 2010.
Christina Hachikian, '07
As clinical associate professor of strategic management and founding executive director of the Rustandy Center for Social Sector Innovation, Professor Christina Hachikian teaches several of Chicago Booth's social impact courses, focusing on topics that include scaling social innovation and social enterprise strategy. Under her leadership, the Rustandy Center has become an integral part of the university's social impact ecosystem and a force for embedding social impact as a vital aspect of the MBA at Booth. Professor Hachikian made Crain's "40 Under 40" in 2019 and she speaks globally on social entrepreneurship and innovation. In addition to pioneering several new courses at Booth such as social impact sector management, Professor Hachikian has generously given her time to student initiatives, Admissions-related events, and board service roles. She is also a Booth alumna.
CA: Anything else you'd like to highlight about your MBA program or admissions process?
DS: Preparing your MBA application is a multi-layered process. It can—and will—take time and organization to compile. For that reason, I recommend you start as early as you can and give yourself plenty of runway to get to know the program and the school's culture. Talking directly with members of the community, such as Booth alumni, students, and admissions staff, can provide perspectives that will help you connect the dots for your own MBA ambitions. We offer many opportunities to engage with the Booth community, including virtual information sessions, fairs, and other student and alumni events. Additional virtual touchpoints, such as online live chats, Zoom panels, webinars, and our website's "Connect with a Student" tool allow applicants to connect directly with current students who represent diverse backgrounds and interests. Investing effort and outreach to learn what makes Booth special will help you define your own distinct MBA path.
Lastly, have fun with the application and take this as an opportunity to deeply think about yourself and your future. I know it is a lengthy process to complete the entire application, but try to view it as a growing exercise and not a tedious check-the-box task. If you really put in the time and thought, this should be a rewarding experience and all the hard work you put in will be worth it.