This edition of our Admissions Director Q&A series takes us to the dynamic city of Austin and leading business school there, the University of Texas McCombs School of Business.  Rodrigo Malta, the Managing Director of MBA Recruitment and Admissions at Texas McCombs, was born and raised in Brazil and moved to the U.S. in high school. After earning his bachelor's degree in management from Missouri State University and working for a large telecom company in Kansas City, he pursued an MBA at Texas McCombs.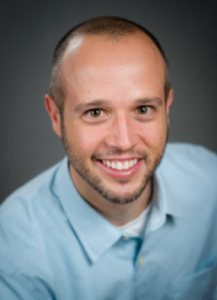 During his time as an MBA student, Malta volunteered with the McCombs Ambassador Committee, which assists the admissions team with campus visits, interviews, and helping prospective students learn more about Texas McCombs and the MBA application process. This passion for MBA admissions eventually led Malta back to the school and to his current Managing Director role, which he describes as his "dream job!"
Read on for his insights into the Texas MBA, admissions, interviews and more.
Clear Admit:What is the one aspect of your program that you wish applicants knew more about?
Rodrigo Malta: Our award-winning faculty members. Having the resources of UT Austin—a large world-class university—supporting the McCombs School of Business means we can recruit the best and brightest around the world to join our faculty. Add our diverse students to the mix and this is the perfect recipe for lively class discussions and an amazing learning environment.
CA: How might the applicant experience look different this year due to COVID-19? How would you advise candidates to get to know your MBA program and student community if they aren't able to visit your campus?
RM: We have added a fourth application round this cycle for U.S. domestic and Canadian applicants to allow more time if needed due to the COVID-19 pandemic. Review all application rounds here.
All of our programs continue to host virtual events, including interactive chats with students and staff, info sessions, and one-on-one conversations to make sure everyone gets their application questions answered and can get to know our culture while social distancing. Stay up to date on all the events we are hosting here.
CA: Walk us through the life of an application in your office from an operational standpoint. What happens between the time an applicant clicks "submit" and the time the committee offers a final decision (e.g. how many "reads" does it get, how long is each "read," who reads it, does the committee convene to discuss it as a group, etc.)?
RM: Our admissions committee members participate in reading and interviewing candidates during every cycle.  Once the application read is complete and interviews are conducted, the committee will discuss applications and make a final decision.  Our process for admission is a holistic one. It's a collaborative process and although we have standardized many of the steps, it may look a little different for each application.
CA: How does your team approach the essay portion of the application specifically? What are you looking for as you read the essays? Are there common mistakes that applicants should try to avoid? What is one key thing they should keep in mind as they sit down to write?
RM: We look for the intangibles not represented in the scores and stats in your application. We really want a clear picture of who you are as a person and why you believe McCombs is the best fit for your MBA. We also look for someone who has done their research on the program and can show an understanding of the unique culture at Texas McCombs. Read more about our expectations for essays here.
CA: Could you tell us about your interview process? Approximately how many applicants do you interview? Who conducts the interview (students, admissions officers, alumni) and what is the nature of the interview?
RM: All of our interviews are invitation-only and conducted by students, alumni, or admissions team members. Currently all of our interviews are conducted virtually due to COVID-19 social distancing. We conduct "blind interviews." The interviewer does not have access to anything about you or your application, except for your resume. Get tips on the MBA interview here.
CA: Anything else you'd like to highlight about your MBA program or admissions process?
RM: Hands down the diversity of our class! We bring together students from all corners of the world with unique personal stories and varied professional backgrounds.