See the HBS MBA Class of 2024 profile here.
Harvard Business School shared their MBA Class of 2023 profile with the class size, percentage of women, international students, and U.S. minorities all up as compared to last year. The new class maintained the median GMAT score of 730, and the 29 percent of applicants who opted for the GRE earned median scores of 163 Verbal and 167 Quant.
Larger Class, Same Structure
While HBS's class size usually lands around 930, the Class of 2023 is made up of 1,010 students. The school had implemented a deferral policy last year due to the COVID-19 pandemic and about 200 candidates took the offer to defer. The admissions team split the 200 deferring candidates across the Classes of 2023 and 2024.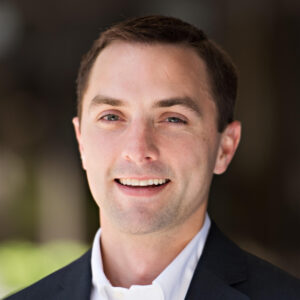 "We've been preparing for this [larger class size] for over a year," Chad Losee, the Managing Director of MBA Admissions and Financial Aid at HBS, told Clear Admit. "We have made a lot of operational changes to accommodate students. We have more faculty teaching in the first year. The class sizes still break down to the same section size—first-year experiences are all in a section of 90 students. Students continue to get that intimate experience where they can build deep relationships, but they're also going to benefit from a broader set of perspectives and experiences in the larger class."
Further Impact of COVID-19
The COVID-19 pandemic sent shockwaves through every aspect of life. Schools, applicants and students had to adapt. In regards to recruiting for the HBS MBA Class of 2023 during the pandemic, Losee shared, "We transitioned all of our outreach work and connection to a virtual format. Like everyone else, we had to go through a learning process to figure out how to reach students in the best way. But, we were able to connect with a lot of different people from around the world and figure out how to leverage alumni from around the world to tell their stories about what the HBS experience is all about."
And when it came to the new Class of 2023, students brought "incredible experience," Losee said, "from before the pandemic and working through the pandemic with a lot of impact." He explained, "Some of them are on the frontlines of the medical side of the pandemic, or on the policy side supporting their communities. A couple of them have been working on vaccines, vaccine companies, and vaccine distribution. So there's a lot of really interesting experience in the class."
Increased Diversity and Related Efforts
Women make up 46 percent of the HBS Class of 2023 profile, which represents a two percent increase over last year. Thirty-seven percent of new members are international, a four percent jump.
In the HBS Class of 2023 profile, HBS is sharing the racial and ethnic identities of its domestic students in two ways. Federal reporting guidelines allow each individual student to be represented in a single race or ethnic group, whereas HBS also employs multidimensional reporting, allowing students to be counted in each group they identify with. Out of domestic students and permanent U.S. residents, when counted according to Federal guidelines, 24 percent are Asian American, 12 percent are Black or African American, 11 percent are Hispanic /LatinX, and 4 percent identify as multiracial. Multi-dimensional reporting indicates that 26 percent of students identify as Asian American, 14 percent are Black or African American, and 11 percent identify as Hispanic or Latino. This method also reveals that 59 percent identify themselves as white as opposed to 47 percent under Federal reporting guidelines.On the increase in women, US minorities and international students as compared to last year, Losee commented: "Think of HBS's mission to educate leaders to make a difference in the world. We want our students to reflect the society where we want them to make a difference, including people of all genders and races and backgrounds. That's been a multi-year effort, especially to reach out to groups that have traditionally been underrepresented in graduate school and business schools."
HBS MBA Class of 2023 Profile Breakdown
Here are some key elements of the HBS class profile:
HBS Class Profile: Undergraduate Background

| | |
| --- | --- |
| Average Undergraduate GPA | 3.69 |
| Percent majoring in arts, humanities, social sciences | 17% |
| Percent majoring in business/commerce | 21% |
| Percent majoring in economics | 20% |
| Percent majoring in engineering | 28% |
| Percent majoring in math/physical sciences | 15% |
HBS Class of 2023 GMAT Statistics

| | |
| --- | --- |
| Median GMAT Score | 730 |
| GMAT Score Range | 590-790 |
| GMAT Quant Median | 49 |
| GMAT Quant Range | 32-51 |
| GMAT Verbal Median | 41 |
| GMAT Verbal Range | 28-51 |
HBS Class of 2023 GRE Statistics

| | |
| --- | --- |
| GRE Quant Median | 164 |
| GRE Quant Range | 146-170 |
| GRE Verbal Median | 163 |
| GRE Verbal Range | 147-170 |
| Percent Submitting GRE Scores | 29% |
HBS Class of 2023 Student Characteristics

| | |
| --- | --- |
| Women | 46% |
| US Minority Representation | 52% |
| International Students | 37% |
| Average Work Experience | 5 years |
Being Back on Campus
When Clear Admit asked Losee what he's most excited about this upcoming year, his enthusiasm was contagious. He shared, "Just on campus yesterday, the energy was palpable. I think there's a sense that people have been through a lot over the past 18 months. And I think people are really excited for this journey at HBS and how it can help them reflect on the experiences they've had, and then kind of chart the path forward for the problems that they want to solve in their careers. So I'm really excited as I always am on the first day of class and just sort of drafting up everyone's energy."
Best of luck to the new HBS Class of 2023 and all MBA students returning to school this year!