Welcome to another podcast episode of Wire Taps, in which Graham and Alex offer advice to MBA applicants who have sought help through our social tools. This week, we hear from a distinguished college athlete looking to make up for a low GPA and advance in the field of finance. Another college basketball player also struggled to put a solid GPA on the board, and is now looking to land in the U.S. post-MBA. And, for the first time on Wire Taps, Alex and Graham talk about a post to our new tool, MBA RankingsWire.
Preview the posts that Alex and Graham discuss this week, then tune in below!
The first applicant scored a 770 on the GMAT in hopes of counteracting a sub-3.0 GPA:

Another college athlete also struggled with their GPA but has a more impressive master's GPA they are hoping to put forth as they make their case:

Finally, an engineer inquired about his RankingsWire post: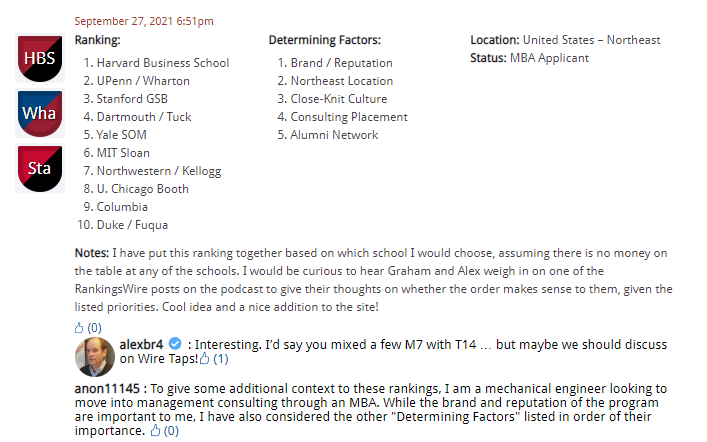 Happy listening!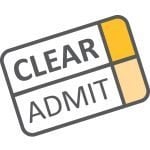 Be sure to post to MBA ApplyWire, MBA DecisionWire or MBA RankingsWire if you'd like Graham and Alex to offer admissions advice.
If You Like What You've Been Hearing, Please Subscribe and Rate Us on Apple Podcasts!
It's been wonderful seeing the audience for our podcast series continue to grow! Please, if you have enjoyed what you've heard, could you rate and review the Clear Admit MBA Admissions Podcast in Apple Podcasts? This is the best way to help more listeners find us. Also, to ensure that you never miss an episode, please subscribe to the podcast on whatever platform you use.
This episode was hosted by Graham Richmond and Alex Brown, and produced by Dennis Crowley. Thanks to all of you who've been joining us!