In this podcast episode of Wire Taps, Alex and Graham dig into three more MBA applicants' admissions quandaries as shared on MBA ApplyWire. One applicant is targeting a wide array of programs, but has to contend with a lackluster GMAT that feels out of sync with the rest of their profile and potential lack of extracurricular activities. Next, an experienced candidate also inquired about what type of MBA programs they should target for a major career shift. Finally, an early bird applicant from the energy industry wants to know their chances at some top European schools and others given a desire to land in SE Asia. Preview the posts that Alex and Graham discuss this week, then tune in below!
A current engineer plans to retake the GMAT: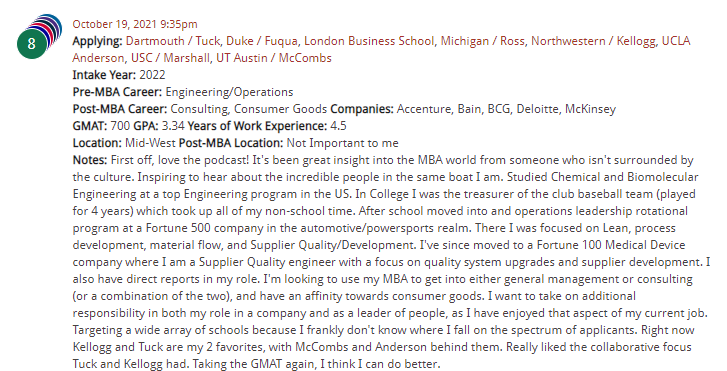 An applicant with ten years of work experience sought feedback about their target program format: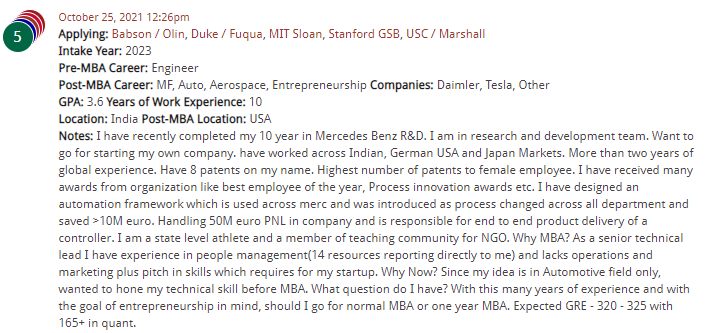 A Canadian engineer is getting ready to apply next year:

Happy listening!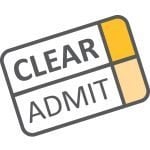 Be sure to post to MBA ApplyWire, MBA DecisionWire or MBA RankingsWire if you'd like Graham and Alex to offer admissions advice.
If You Like What You've Been Hearing, Please Subscribe and Rate Us on Apple Podcasts!
It's been wonderful seeing the audience for our podcast series continue to grow! Please, if you have enjoyed what you've heard, could you rate and review the Clear Admit MBA Admissions Podcast in Apple Podcasts? This is the best way to help more listeners find us. Also, to ensure that you never miss an episode, please subscribe to the podcast on whatever platform you use.
This episode was hosted by Graham Richmond and Alex Brown, and produced by Dennis Crowley. Thanks to all of you who've been joining us!