As decisions for Round 1 candidates begin to roll out, Alex and Graham discuss the activity seen on MBA LiveWire last week (Booth, LBS and Yale SOM).  They also cover this upcoming week, with Harvard and Stanford decisions leading the way. Graham also notes the new adcom Q&A with David Simpson, from London Business School and takes a moment to thank site users for submitting interview reports, a clear signal that interview season for Round 1 is (pretty much) over. Our hosts them move on to tackle the profiles of three ApplyWire entries.
First up, we have a global citizen, who has made a very interesting career pivot into the food delivery business. Are their lack of current ECs an issue for the very top programs? Next, we have a Japanese-based candidate who looks to have done very well at work. Do they risk being too unidimensional, or can they also highlight other aspects of their candidacy? Finally, we have a US-based candidate from an over-represented population. Outstanding GPA, promotions at work, and decent GMAT might hint at top 16 programs, but is applying in Round 2 going to hurt them? A new GMAT might add a lot…
Review the profiles below, then tune into the podcast for all the details!
Global citizen in the Food Delivery Business: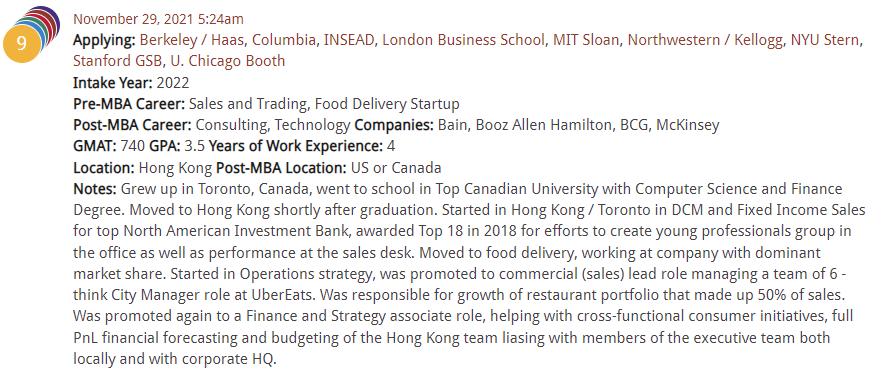 Japanese-based candidate with great finance experience:

ORM with good promotions, great GPA, targeting top 20 programs:

Happy listening!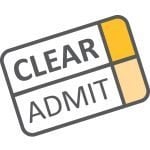 Be sure to post to MBA ApplyWire, MBA DecisionWire or MBA RankingsWire if you'd like Graham and Alex to offer admissions advice.
If You Like What You've Been Hearing, Please Subscribe and Rate Us on Apple Podcasts!
It's been wonderful seeing the audience for our podcast series continue to grow! Please, if you have enjoyed what you've heard, could you rate and review the Clear Admit MBA Admissions Podcast in Apple Podcasts? This is the best way to help more listeners find us. Also, to ensure that you never miss an episode, please subscribe to the podcast on whatever platform you use.
This episode was hosted by Graham Richmond and Alex Brown, and produced by Dennis Crowley. Thanks to all of you who've been joining us!