Temitope "Dayo" Olufotebi, Esade MBA Class of 2023
Age: 28
Hometown: Maryland/Washington D.C.
Undergraduate Institution and Major: University of Maryland Baltimore County, Biological Sciences
Pre-MBA Work Experience (years, industry): 5 years Clinical Operations
Why did you make the decision to attend business school? Why now?
When I graduated college, I knew I would eventually want to obtain an MBA. It was always just a matter of where and when. After about five years of full-time work, I felt the time was now to take a step back from my career and go to business school and evaluate what I see myself doing for the next 5-10 years of my life. I have also been very passionate about living outside of the United States for quite some time, so I believe the combination of these two objectives led me to an MBA at Esade.
Why did you choose Esade? What factors figured most prominently into your decision of where to attend?
DIVERSITY. While doing my research on b-Schools I knew whatever school I attended that I wanted to be in a truly diverse classroom. When I came across Esade, I saw the big emphasis on diversity with a wide range of nationalities represented in each cohort. You see this in my current class, which has over 40 nationalities represented. I was also intrigued by the Blacks in Business Club at Esade. The club was founded by students who were a part of the Esade '22 cohort and I saw an opportunity to immediately come in and contribute to a social club.
What do you think is your most valuable or differentiating contribution to the Class of 2023?
My previous experience in the drug development sector. COVID-19 negatively impacted many industries during the pandemic, but many companies within my industry played a large role in helping bring both COVID-19 vaccines and COVID-19 testing to market. I'm hoping to bring this unique experience to our healthcare club and maybe enlighten others on the amazing opportunities within this sector.
Tell us a fun fact that didn't get included on your application:
I am not the best cook. However, since I am here in Spain, my goal is to learn how to make paella.
Post-MBA career interests:
Strategy Consulting
Leadership development program in Pharma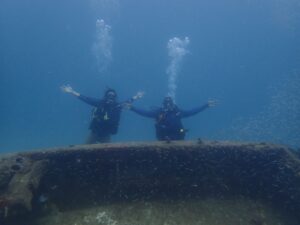 Advice for Current Prospective Applicants:
My biggest advice to prospective applicants is engage early with current and former students (LinkedIn is your best friend). In addition, reach out to the admissions director from your specific region to express your interest in the program. Esade's admissions team does an amazing job working with prospective candidates to guide them through the application process. Also, take the time to attend as many informative sessions as you can as you will better be able to decipher if Esade is truly the program for you.
–What is one thing you would absolutely do again as part of your application process?
Complete the Esade profile fit and meet with the admissions director early. Having a relationship with the admissions director prior to submitting my application made me feel more relaxed during the interview process.
–What is one thing you would change or do differently?
Took more time to myself before coming to Barcelona. Studying for the GMAT, preparing essays, and then going through the visa process can be quite daunting while working a full-time job that requires travel. I don't think I took advantage of the PTO that was available to me.
–What is one part you would have skipped if you could—and what helped you get through it?
Although I know it is required, I wish I could have skipped the visa process. Obtaining a student visa during a pandemic was quite challenging as there was not clear and concise direction from my consulate. Luckily, a few of my classmates who are from the U.S. had a WhatsApp group chat prior to coming to Spain and we all helped each other get through the process by sharing our experiences with each other.
What is your initial impression of the ESADE students/culture/community?
I'm amazed at the comradery we have had as a class since Day 1. We are a very diverse group at ESADE and I am amazed how quickly our class cohort has come together to organize fun activities. At ESADE you almost feel like you've known some of your classmates for quite some time.
What is one thing you have learned about ESADE that has surprised you?
I have not been surprised by much here at ESADE. This may be due to my previous interactions with students and admissions team members. I feel that I had a good sense of what to expect upon arrival and thus far I haven't been surprised by anything.
Has the COVID-19 pandemic affected your personal application or admissions process in any way? If so, how?
The COVID-19 pandemic gave me more time to reflect on why I wanted to go to b-school. Since there were many restrictions and limited places to socialize in large settings, I spent much of my downtime evaluating the next couple years of my life. I knew I would eventually attend b-school, but I do believe the pandemic gave me the extra motivation I needed to start my applications.
What is one thing you are most anxious about in your first year?
Balancing the school workload while also attempting to secure a summer internship. Based on previous conversations with ESADE students', term 1 can be quite intense. I'm hopeful that I'll be able to manage the school workload while also working towards securing a summer internship.
What is one thing you are most excited about in your first year?
Developing relationships with individuals from all over the world. My biggest inspiration in life is people and their unique stories. I am looking forward to bonding with my classmates and developing friendships that will last a lifetime.