In this week's episode of WireTaps, Graham and Alex discuss the recent release of the Financial Times MBA rankings, and the challenges the FT faces in being the only leading MBA ranking that combines programs from around the world into a single list; Wharton took the top spot. Graham highlighted a yearly favorite, a piece on Northwestern / Kellogg's assessment of the Superbowl ads. Graham also mentioned the career reports from Chicago / Booth and UVA / Darden, both programs showing nice geographic and industry diversity. Graham also noted another recent podcast he did with the admissions folks at Dartmouth / Tuck. UPenn / Wharton released their interview invites last week, we are clearly in the depths of Round 2 interview season.
Your hosts then tackled two ApplyWire entries and a DecisionWire entry:
First up, Graham and Alex discuss a candidate with an unusual personal background, who is debating whether to apply next season or the following. She appears to have advanced fairly rapidly in her professional career, and also has decent numbers overall. Her target is product management, and she is contemplating switching to that role pre-MBA. Because this would be her fourth role in 3 years, we provide a note of caution… Our second candidate has a decent academic profile and extra-curricular involvement (music and sports). They work in investment banking and also run a "side hustle" venture. They've applied in Round 2, and are still waiting for some interview invites. Overall, the numbers are a little pedestrian for the very top programs, but lots of other things to like. Finally, from DecisionWire, Alex selects a candidate who's essentially debating a very generous offer from UVA / Darden versus an almost-as-generous offer from Berkeley / Haas. They are a budding entrepreneur who wants to be in the South/Mid Atlantic region, post MBA. They've also just received an interview invite from Stanford, which may further complicate their decision making process…
Apply next season or the following season, great potential?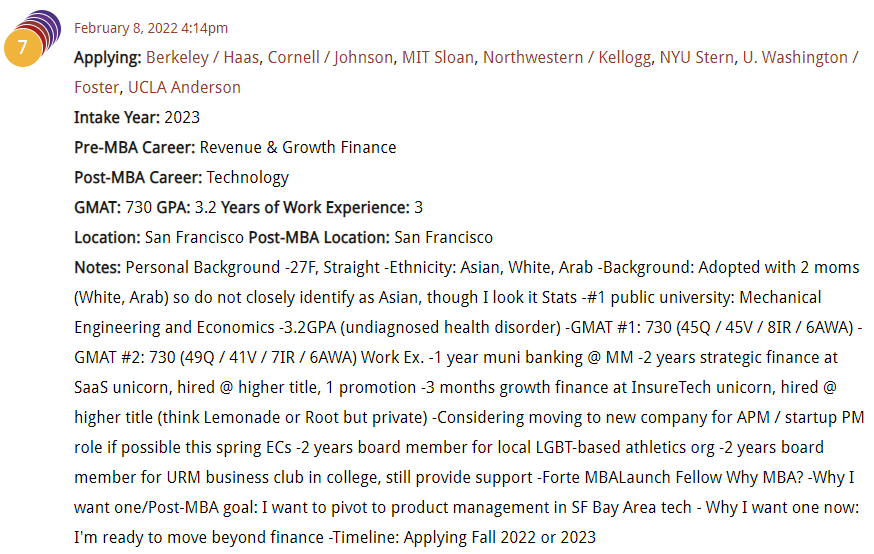 Strong IB and entrepreneurial experience, but pedestrian numbers?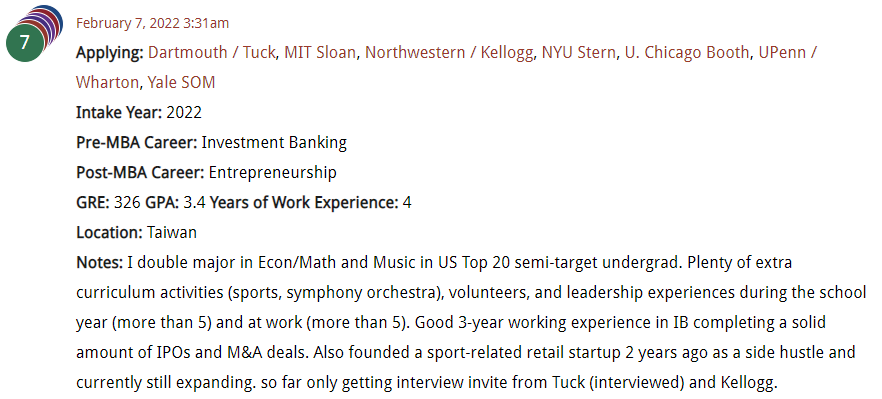 Haas versus Darden, but not forgetting Stanford…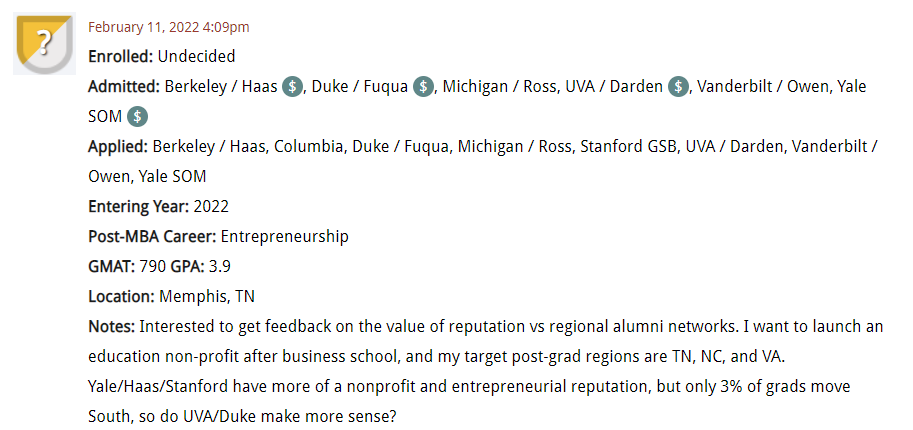 Happy listening!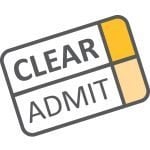 Be sure to post to MBA ApplyWire, MBA DecisionWire or MBA RankingsWire if you'd like Graham and Alex to offer admissions advice.
If You Like What You've Been Hearing, Please Subscribe and Rate Us on Apple Podcasts!
It's been wonderful seeing the audience for our podcast series continue to grow! Please, if you have enjoyed what you've heard, could you rate and review the Clear Admit MBA Admissions Podcast in Apple Podcasts? This is the best way to help more listeners find us. Also, to ensure that you never miss an episode, please subscribe to the podcast on whatever platform you use.
This episode was hosted by Graham Richmond and Alex Brown, and produced by Dennis Crowley. Thanks to all of you who've been joining us!