How long have you waited in line for the new iPhone? How many Apple products are helping you run your life seamlessly? In this edition of Real Humans – Alumni, we hear from an MBA alum making sure these products reach you. Jon-Matt Hopkins, Columbia Business School MBA '20, tells us about his business school experiences that helped him become a New Product Launch Manager at Apple.
Jon-Matt Hopkins, CBS MBA '20, New Product Launch Manager at Apple
Age: 31
Hometown: Morristown, New Jersey
Undergraduate Institution and Major: Georgetown University, Bachelor of Arts in Government
Graduate Business School, Graduation Year and Concentration: Columbia Business School, Class of 2020, Technology and Venture Capital
Pre-MBA Work Experience: 5 years, Management Consulting
Post-MBA Work Experience: 2 years, Technology

Why did you choose to attend business school?
During my time in consulting, I was most inspired by the projects where technology was transforming the ways in which our clients conducted business. I got excited by the opportunities to imagine new possibilities, create new user experiences from scratch and build innovative solutions with my colleagues. In addition to my time in consulting, I spent much of my free time as a professional musician, traveling and touring as a drummer with a number of artists around the country and world. Throughout this time, however, it often felt unclear as to how I could bridge these two seemingly disparate worlds of music/culture and technology together. I knew business school would provide both an exploratory environment to understand more about the future of these two worlds and opportunities to discover where I could bridge my passion for music, culture and technology together. 
Why CBS? What factors figured most prominently into your decision of where to attend?
Given my interests and long-term career aspirations, I knew I wanted to attend a business school that encouraged students to maximize networking on- and off-campus. CBS's location in New York City would enable me to do this. I was hopeful that I would be given an opportunity to not only get a premier educational experience on campus, but I was also confident that I could build a robust network of new and valuable relationships right outside our classroom walls.
What about your MBA experience prepared you for your current career?
In my current career — as a New Product Launch Manager at Apple — I spend the majority of my time working with a variety of cross-functional stakeholders across the organization. The academic experience at CBS is designed to provide you with a breadth of understanding of every function of an organization, including each function's unique objectives, priorities and KPIs. Having had this broad MBA experience, I can comfortably and confidently navigate any and every conversation with each of our key stakeholders.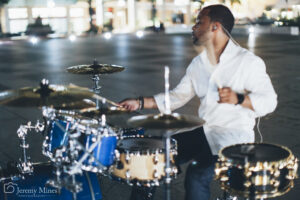 What was your internship during business school?  How did that inform your post-MBA career choice?
I spent my summer MBA internship working in Product Strategy at Google, and I specifically focused on Google Nest and the Google Home ecosystem. Google has an unmatched commitment to their internship program, and this served as an ideal introduction to the tech ecosystem and Silicon Valley culture. As an intern in Product Strategy, I also felt confident that my pre-MBA experience in consulting would translate well into this new role. Given that all of my experience to date was in a consulting/strategy capacity, it was important to me to pursue a post-MBA role that was more execution-driven in nature to round out my full understanding and experience across the entire technology lifecycle. 
Why did you choose your current company? What factors figured most prominently into your decision of where to work?
So much of Apple's recent growth can be attributed to its operational excellence and its unique ability to execute at a massive scale. I was excited for the opportunity to learn best practices for delivering meaningful products to the marketplace. I also believe Apple sits at a compelling intersection of tech and culture. I say this because Apple not only produces innovative technology, but it also builds products that influence culture across generations. My post-MBA opportunity at Apple very clearly brought together two of my passions in a way that I would have never anticipated prior to business school.
How has COVID–19 impacted your industry/career plans?
COVID–19 has accelerated our capabilities and capacity for virtual connecting. This change has provided me with new opportunities to connect virtually with colleagues across my organization and beyond in ways that previously may not have been accessible. The ability to extend my network virtually and understand new opportunities on the horizon through technology has caused me to consider new avenues and alternative approaches for long-term opportunities. 
Advice to current MBA students:
–One thing you would absolutely do again as part of the job search?
Second-year students are the best resources in your job search. They have the most current and applicable experiences; they can serve as great mock interviewers, and they can help you anticipate obstacles you may encounter in the recruiting process. 
–One thing you would change or do differently?
Entering business school, I had a very clear sense of my goals as well which courses I thought would best prepare me for the world of tech. What I now realize is that I may have thought too narrowly about what courses would best support my short-term goals at the expense of capitalizing on the full wealth of learning opportunities that CBS has to offer. 
–Were there any surprises regarding your current employer's recruiting process?
We most commonly associate tech recruiting with product teardowns, case frameworks, and the thought of, "am I technical enough for this role?". So much of the recruiting process, however, comes down to demonstrating that you can navigate core people problems such as competing priorities, articulating and synthesizing information to a new audience, and effectively communicating with others. I was surprised by how equipped I was for many traditional tech roles by the experiences I've had in the workplace, even without a traditional coding or engineering background. 
–What piece of advice do you wish you had been given during your MBA?
When you think back on your two years of school, sure, you'll be proud of your career achievements, on-campus leadership, and newfound networks. But, you'll most fondly think about the lifelong friends you made, the fun you had, and the laughs you shared with your classmates. Live in the moment and enjoy the life you're building.