Stanford GSB MBA students hope to increase diversity in the global MBA applicant pool and equity in the b-school application process with an upcoming workshop for students and young professionals who identify as black. To help demystify the MBA experience, Dream Big Lead Boldly is a free, one-day virtual workshop taking place on Saturday, April 30th, covering the following themes:  
Deciding if an MBA is right for you
Paying for business school
Career paths
Designing your life
This is the second year that the student-led program will take place. Building on the foundation put in place by their classmates, this year's leadership team is focusing on reaching current students and graduates from historically black colleges and universities as well as colleges with predominantly black populations, national black fraternities and sororities, and nonprofits focused on education and career development for black young professionals.
Some examples of the 150+ schools that will be represented by the attendees include Howard University, Morehouse College, Alabama State University, Florida Agricultural & Mechanical University, and North Carolina A&T State University.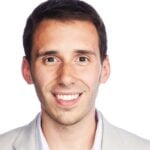 The Dream Big Lead Boldly leadership team is composed of 15 first- and second-year MBA students from a wide range of backgrounds, unified by the common interest of democratizing access to resources that help students decide if business school is the right path for them. Nate Schlein, Dream Big Lead Boldly co-lead and first-year MBA student says that he got involved because "I'm interested in helping prospective applicants from all backgrounds understand the unique merits of their own story, and then connect the dots between where they come from and where they want to go." Charlotte Meerstadt, first-year MBA student, adds "increasing access of Black talent to business school is an important and joyful mission to be spending time on. I hope our participants will leave feeling empowered to dream big, and I can't wait to hear about the things they will achieve."
Ashley Labrie, a participant in last year's Dream Big Lead Boldly and recent graduate from the University of South Carolina, strongly recommends her peers to attend this year: "These resources and opportunities go a long way with many of these students like myself who had never even considered the idea of attaining an MBA or knew it was a possibility for us."
Dream Big, Lead Boldly will take place on Saturday, April 30 from 9 a.m. to 3 p.m. PDT with networking from 3 to 4 p.m. Participants from all schools, majors, GPAs, and job roles are welcome. More details and a registration form are available on the Dream Big Lead Boldly website.