As is customary for this time of year, this week's podcast kicks off with a rundown of the recent and forthcoming activity on MBA LiveWire; we are in the middle of decision weeks for Round 1, so lots of Round 1 decisions are being released and reported!  Graham highlighted the Real Humans pieces from Washington / Foster and Texas / McCombs; this led to a discussion on the impact of the downturn in the tech sector. Graham also highlighted the employment report for Yale SOM. Yale appears to be following a trend we are exploring, higher portions of their class going into consulting, as the tech sector drops a little.
As usual, this episode features in depth candidate profile reviews, taken from three recent ApplyWire entries:
First up, Alex and Graham look at an army officer who is applying for next season, with 10 years of service experience. He still needs to complete the GRE, and is considering doing an internship to enable the transition to the MBA. While there is generally a lot to like with this profile, your hosts did discuss the impact of the longer-than-average experience. Our second candidate this week appears to have an outstanding profile in terms of work experience, additional activities, the GMAT, and more. In light of this, Alex and Graham are encouraging them to target the very best programs, some of which are missing from their target list. This week's final candidate has 10 years of experience in the area of communications and is seeking a transition into media and entertainment. While the nature of their work experience is really interesting, the one aspect Alex and Graham are concerned with is the quantitative score on their GRE, and the potential absence of quantitative skills more broadly. This candidate plans to retake the GRE in the coming days, ahead of the Round 2 deadlines…
Army officer for 10 years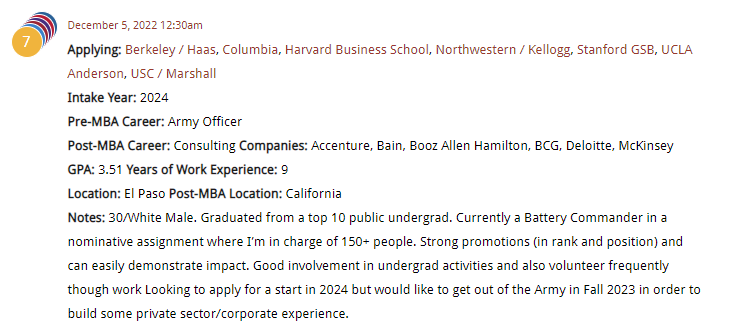 Super profile, aim higher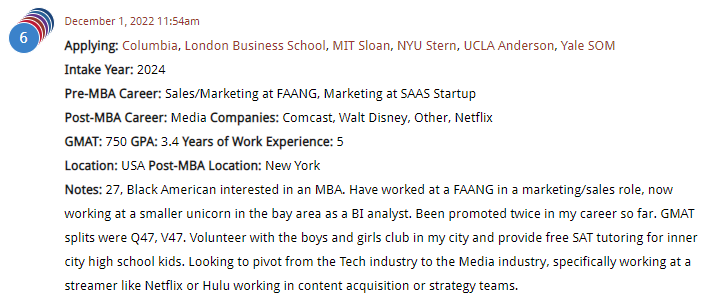 Communications, retaking GRE

Happy listening!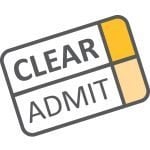 Be sure to post to MBA ApplyWire, MBA DecisionWire or MBA RankingsWire if you'd like Graham and Alex to offer admissions advice.
If You Like What You've Been Hearing, Please Subscribe and Rate Us on Apple Podcasts!
It's been wonderful seeing the audience for our podcast series continue to grow! Please, if you have enjoyed what you've heard, could you rate and review the Clear Admit MBA Admissions Podcast in Apple Podcasts? This is the best way to help more listeners find us. Also, to ensure that you never miss an episode, please subscribe to the podcast on whatever platform you use.
This episode was hosted by Graham Richmond and Alex Brown, and produced by Dennis Crowley. Thanks to all of you who've been joining us!