As summer heats up, Graham and Alex are back with another episode of WireTaps, and a slightly new format!  After some quick discussion about lingering activity on LiveWire (which is now slowing down as the season gets closer to its end), Graham highlighted our July 'Essay Insight' virtual event series. This series, which begins on July 12th, brings MBA admissions officers from top programs to discuss their essays for the upcoming application cycle. This is a very popular series – signups are here: https://bit.ly/cambaessay Graham then mentioned an Adcom Q&A from Michigan Ross; these new Q&As for the 2023-24 admissions cycle include questions about virtually every key area of the application process and are must-reads! Graham then discussed a new Real Humans Alumni piece, with an alum from Toronto / Rotman at Johnson & Johnson. The news portion of the show wrapped up with some discussion around a new admissions tip which focuses on the importance of defining post MBA goals, and a new 'Weekly Refresh' series where Clear Admit publishes the latest deadlines and essays for top programs.
As a departure from the traditional format for MBA WireTaps, Alex and Graham introduced a new "key topic focus" segment for the summer.  Each week, your hosts will discuss an important admissions-related topic. For this week's show, the discussion centered on standardized tests and why they are important, as well as which tests should be considered (GMAT, GRE, EA, etc.).
This episode also features two candidate profiles, taken from recent ApplyWire entries:
First up is a candidate that has one glaring weakness: a very low GPA (2.3). Alex and Graham discussed what options they might have to help mitigate that GPA, which includes earning a very high test score, and taking additional coursework to show commitment to academics. That said, overcoming this GPA will be very challenging, even with strong professional experience and additional outside-of-work activities. This week's second candidate does have great numbers (331 / 3.63) and appears to have solid work experience, but only graduated two years ago. Alex and Graham's discussion focused on when is the best time for this candidate to apply, and the importance of tackling the "why now" aspect of their plan.
2.3 GPA, any chance?

2 years work experience, is it enough?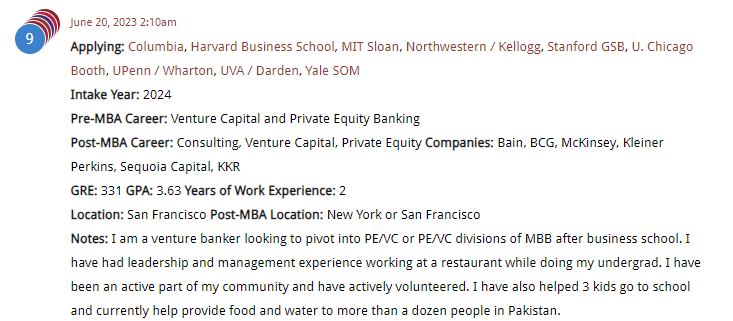 Happy listening!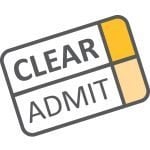 Be sure to post to MBA ApplyWire, MBA DecisionWire or MBA RankingsWire if you'd like Graham and Alex to offer admissions advice.
If You Like What You've Been Hearing, Please Subscribe and Rate Us!
It's been wonderful seeing the audience for our podcast series continue to grow! Please, if you have enjoyed what you've heard, could you rate and review the Clear Admit MBA Admissions Podcast wherever you listen? This is the best way to help more listeners find us. Also, to ensure that you never miss an episode, please subscribe to the podcast.
This episode was hosted by Graham Richmond and Alex Brown, and produced by Dennis Crowley. Thanks to all of you who've been joining us!