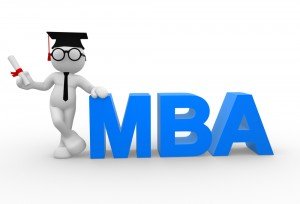 Hello and welcome to Friday From the Frontlines, Clear Admit's weekly account of the adventures of the b-school blogosphere.  This week marks a lull in applicant updates  as most notifications have gone out for R2, and now its a matter of waiting for final decisions, preparing for matriculation, or starting the application process again for next year. Current students however, have taken time to reflect on the quickly approaching end of the MBA journey, as well as discuss the experience of being a veteran at Wharton and give an interesting insight into Harvard Business School's  newly launched HBXCORe. 
ccatcher has a lovely musing on the beauty of a spring rainfall, as well as the excitement of finishing the MBA at Tepper. On the Cambridge student blog, Andreas Kitzing '14 has an interesting account of his team's journey to NYC to compete in the MBA Odyssey hosted by Columbia Business School. Congratulations to the Cambridge team are in order for a very successful competition and final placement. Staying with the UK focus, ManchesterMBA has 'cued the countdown music' and posted an exhaustive summation of the highlights of the program. Imran Musaev, INSEAD '14 discusses the sensation of being in orbit while at INSEAD, and is looking forward to landing back in the real world, post MBA.  TwoYearsatHBS has an insider's perspective for students or applicants interested in HBS' newly launched online business program HBXCORe.
Finally, MilitarytoBusiness has a guest post from a Wharton 14 veteran. It is a fascinating account of the challenges of entering business school, given the different approach to problem solving learned in the military, as well as an interesting example of overcoming perceived limitations, based on the stratified career progression within the military.
And that's all the news for this week's edition of Fridays From the Frontline. Spring has finally come to the East Coast of the United States and we hope to enjoy this pleasant weather. We  also hope that applicants continue to update us with information about statuses and future plans, and that current students also update their blogs with the latest from their campus and classroom lives.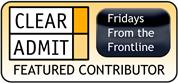 Want to join the Fridays From the Frontline community and see your blog featured regularly in this column? Just follow this link and add the FFF badge to your blog and then  email us at [email protected] with your URL so we can make sure to add you to our weekly roundups.