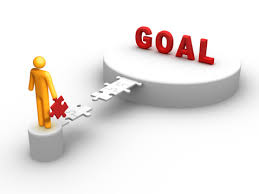 Hello and welcome to Fridays From the Frontline, Clear Admit's weekly summation of the best of the b-school blogosphere.  As the school year has finished, current students have taken the opportunity to reflect on the experience of first year, while MBA hopefuls are putting together a plan of action to ensure a successful application process. Those Round 1 deadlines are not that far off! (Check the Clear Admit blog for up to date deadlines and essay information.) 2YRSatHBS is taking some time after an intense first year to  discuss key takeaways from some of the 270 cases covered during the first year at Harvard Business School. Meanwhile, a Navy Officer, also just completing the first year at HBS, has a few thoughts and bits of advice for incoming students.  Trey House, INSEAD 14D has a list of Halfway Takeaways, including going to every class, no matter how busy you might be!
Trevor McKinnon Fuqua  '15, lays out a plan for achieving success by engaging in personal reflection and concrete goal setting. Finally, GrantMeAdmission discusses why he's set a personal goal to increase his 710 GMAT score to 740, and outlines the concrete plan of action he has in place in order to accomplish that goal.  In keeping with the theme of self-reflection, GrantMeAdmission also published part two of his self-assessment of chances of admission to top business schools.
And that's all the news for this week's edition of Fridays From the Frontline. As the East Coast of the United States is already feeling the heat of summer,  we are enjoying the warm weather and the slower pace of MBA admissions. We  also hope that current applicants continue to update us with information about statuses and future plans, and that current students and recent grads also update their blogs with summer activities, or as they transition into post MBA careers.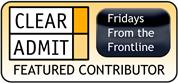 Want to join the Fridays From the Frontline community and see your blog featured regularly in this column? Just follow this link and add the FFF badge to your blog and then  email us at [email protected] with your URL so we can make sure to add you to our weekly roundups.