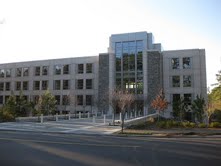 Rankings of graduate management education programs abound, each with their own particular criteria for assessing which business schools ultimately come out on top. Separate from its overall business school rankings, U.S. News & World Report recently used data collected from schools to determine the top 10 programs from which MBA students graduate with the most debt.
The number one spot goes to Duke University's Fuqua School of Business, where full-time MBA students from the 2013 class who borrowed for business school had an average indebtedness of $108,186. Fuqua's full-time MBA students had more debt than any of the other 86 ranked institutions, according to data submitted to U.S. News.
Trailing not far behind Fuqua were the University of Virginia's Darden School, where average MBA program indebtedness for the class of 2013 was $102,984, and MIT Sloan School of Management, where students graduated owing an average of $100,512. Other schools snagging a spot in the Top 10 Student Debt ranking included the University of Michigan's Ross School of Business ($97,915), Cornell's S.C. Johnson Graduate School of Management ($97,500), Yale School of Management ($96,341) and Northwestern University's Kellogg School of Management ($91,834).
Last year, graduates from New York University's Stern School of Business walked away with more debt than any other school, an average of $105,782. But according to U.S. News, in just a year's time that figure dropped to $93,832, making Stern seventh this year on the list of schools where MBA graduates borrowed the most.
View the full U.S. News Short List, "10 MBA Programs Where Grads Have the Most Debt."